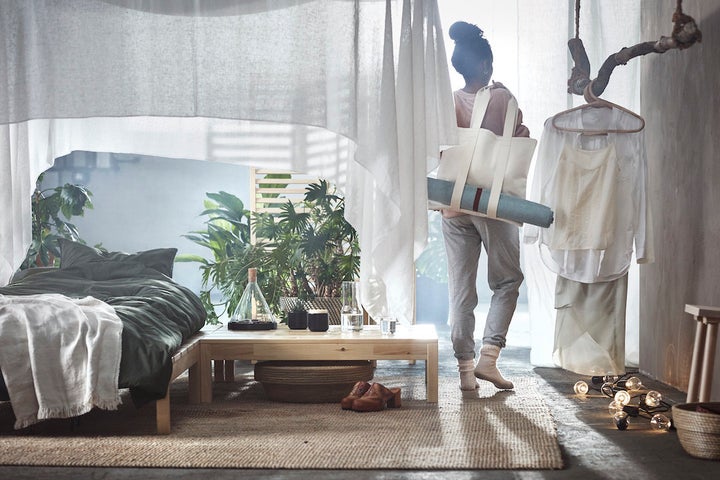 Swedish furniture giant IKEA is due to release a limited edition sustainable home collection, with a focus on wellness and providing a relaxing escape from modern life.
The HJÄRTELIG range is all about taking us away from our daily stresses when we get home, helping us immerse ourselves in tranquility and nature.
It will include IKEA's first ever yoga mat and blocks, as well as scented candles, bedding and plant pots. These items, where possible, will be made from sustainable natural materials such as cork, seagrass (marine flowering plants) and rattan (a climbing plant).
And it's not just good for the planet, but for your pocket too. Items from the range start from £3. The 100% cotton yoga rug is priced at £15 and cork yoga blocks are £13 each.
Designers Maja Ganszyniec and Andreas Fredriksson have drawn inspiration from the idea of blurring boundaries between the inside and outside world.
Fredrikkson told HuffPost UK: "The IKEA approach is to lead the way towards more sustainable materials and processes. This was at the forefront of our minds when designing the range, where we aimed to use materials that were renewable, recycled or recyclable.
"Natural materials in the collection, such as cork, linen, rattan and seagrass are not only durable but are also resources that are more sustainable to harvest and process."
Also, since September 2015 all IKEA cotton is either recycled or grown in a more resource-efficient way that also benefits the people who grow it.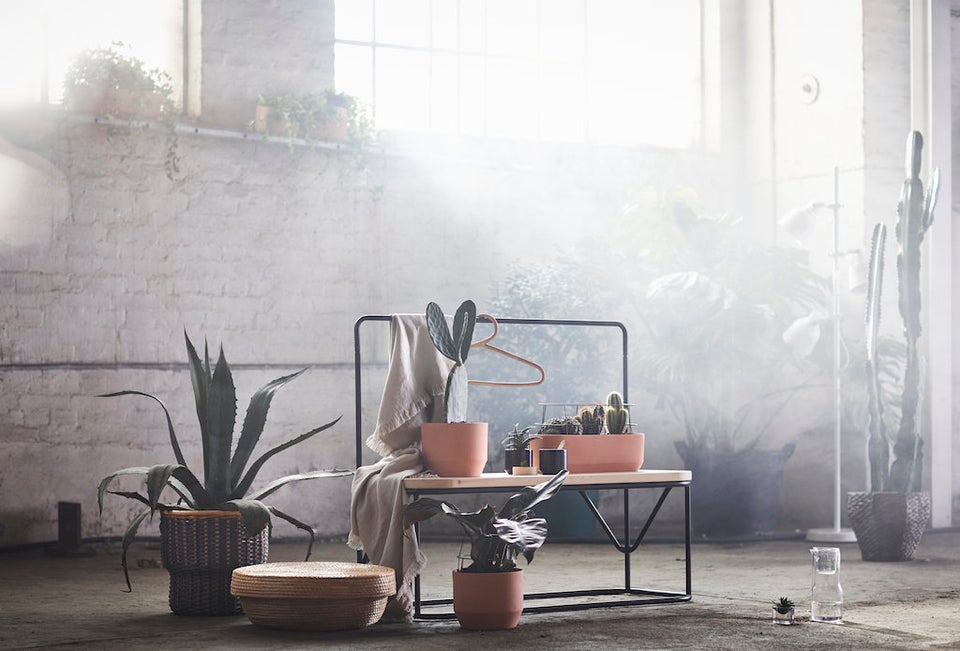 IKEA HJÄRTELIG range