A "cruel" new rule saying immigrants can be held in solitary confinement for being "stubborn" could be used on those suffering from mental health problems, lawyers have warned.
New draft Home Office guidance says detainees in immigration removal centres, where they are appealing deportation, can be segregated if they prove "stubborn, unmanageable or disobedient".
Civil rights group Liberty said this could be used to confine people whose behaviour was due to mental health problems.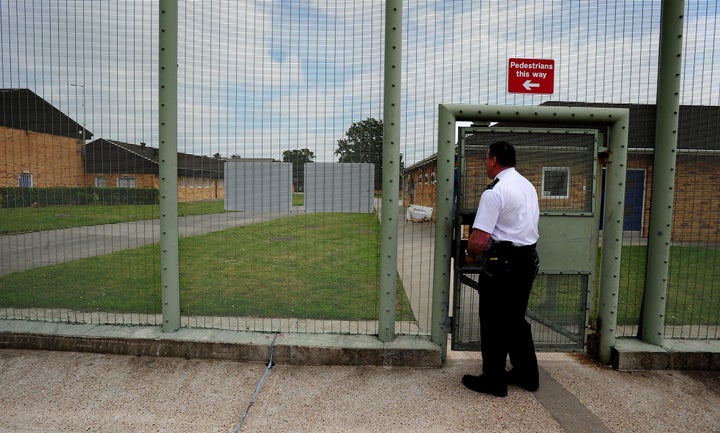 Lucy Cadd, a solicitor at Hodge, Jones & Allen who has handled immigration detention cases, called the draft guidelines "extremely frightening".
She told HuffPost UK: "The fact that detention centre staff can almost label someone as 'stubborn' where actually they may be suffering from significant mental health problems is really concerning.
"We've had cases that clearly indicate that detention centre staff have limited training and limited understanding of mental health problems...
"What this often leads to is the staff making negative assumptions about that person's behaviour. When I read this (draft guidelines) it really rang bells. It's so concerning."
She added solitary confinement can cause and worsen mental health issues. "It's absolutely the wrong thing to do," she said.
Cadd added she could not see how it was compatible with the European Convention on Human Rights, which imposes a duty on the state to protect life and prohibits "degrading" treatment.
She said: "You could see a situation where the staff ignore medical advice... That would be a prima facie breach of the convention."
The current guidelines say centre staff must remove a detainee from solitary confinement if a medical practitioner advises them to do so on medical grounds.
The draft guidelines say detention centre staff must "urgently" consider doctors' advice warning against solitary confinement.
But Liberty said the threshold for considering medical opinion is "set unacceptably high".
Sara Ogilvie, policy officer at the NGO, said solitary confinement was a "cruel practice" that "risks causing serious harm to innocent and vulnerable individuals".
She added: "Instead of abolishing this inhumane system, the Home Office's latest Order would compound the problem by authorising the segregation of those who are deemed stubborn or suffer mental health problems, even where confinement may be life-threatening.
"The UK Government should be ashamed at its failure to afford even the most basic dignity and security to those within its care."
The order is still in draft form and Liberty's submission will be considered before it is finalised.
In an interview with HuffPost UK last week, Liberty Director Martha Spurrier said indefinite detention of immigrants was "a stain on the UK's human rights record" and a "black mark" against Theresa May's name after her time as home secretary.
A Home Office spokesman said: "It is important that maintaining safety and security of the detention facility is balanced against showing due regard for the dignity and welfare of the detainees.
"Detainees are only separated from others in exceptional circumstances. This is done for reasons of safety, either their own or for others, for security reasons or when an individual is being violent.
"Temporary confinement is never used as a punishment."