Three former Tory MPs have quit their party to join the eight ex-labour parliamentarians in the new Independent Group, ridiculing the government for being "in the grip" of Brexiteers.
Heidi Allen, Anna Soubry and Sarah Wollaston all submitted a letter to the prime minister on Wednesday, with Britain's exit from the EU their central issue.
They said: "Brexit has redefined the Conservative Party – undoing all the efforts to modernise it. There has been a dismal failure to stand up to the hard-line ERG which operates openly as a party within a party, with its own leader, whip and policy."
On Tuesday night Joan Ryan who represents Enfield North became the eighth MP to quit the Labour Party and join the original seven who formed the Independent Group on Monday.
She slammed the party leadership's "dereliction of duty in the face of this evil" over its failure to tackle anti-Semitism.
Luciana Berger, Chuka Umunna, Gavin Shuker, Angela Smith, Chris Leslie, Mike Gapes and Ann Coffey, were the first seven to form the group. They tore into Jeremy Corbyn's "betrayal" on Brexit and described the party as "institutionally anti-Semitic".
With the number now up to 11 – equalling the number of Lib Dem MP's in Parliament and more than the DUP – who are they? And what have they each said about leaving? Here's what you need to know...
Heidi Allen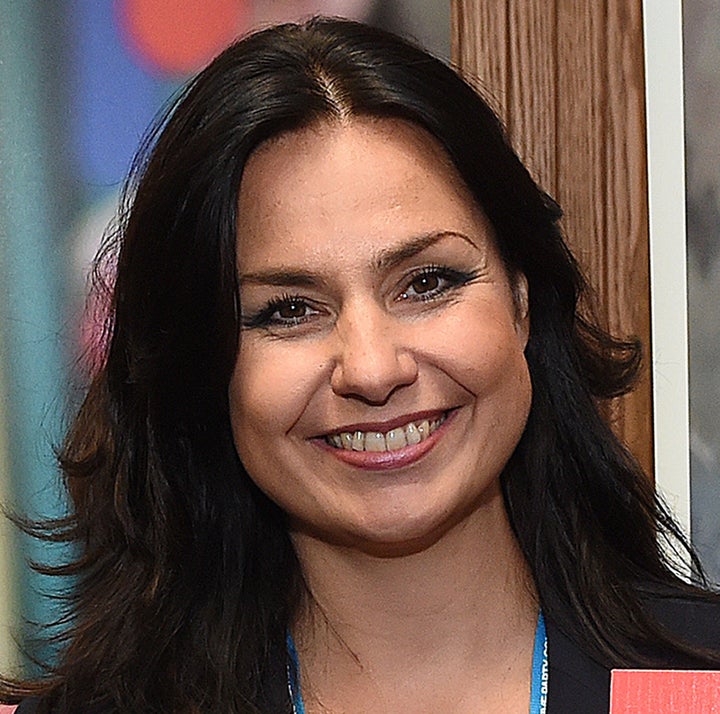 Constituency: South Cambridgeshire
Conservative MP since 2015
Heidi Allen has made a huge impact on the backbenches in the short time she has been an MP. She won "Conservative MP of the Year" in 2017 after being instrumental in the government agreeing to take in more child refugees displaced by the war in Syria.
She has also used her position on work and pensions select committee to criticise the implementation of Universal Credit and explore the effects poverty is having on the UK.
In the joint letter the three Tory MPs sent to the prime minister announcing their resignation, they said: "The country deserves better. We believe there is a failure of politics in general, not just in the Conservative Party but in both main parties as they move to the fringes, leaving millions of people with no representation.
"Our politics needs urgent and radical reform and we are determined to play our part."
Anna Soubry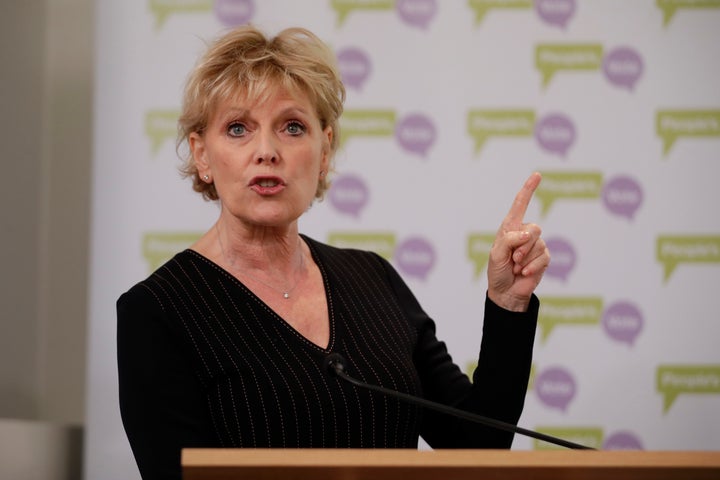 Conservative MP since 2010
Anna Soubry was appointed to appointed minister of state for business in 2015 before being sacked by Theresa May soon after she came to power.
Soubry was one of the harshest critics of the government from within the Tory party before she left.
An ardent Remainer and avowed moderate she was was a founding member of the People's Vote campaign.
Explaining her reason for leaving the party she had been a member of for over 40 years she said the decision was not easy.
She added: "It is time to realign British politics and get back to the centre moderate ground."
Soubry said she felt her politics were now more closely aligned with neighbouring MP Chris Leslie, who was one of the seven to leave the Labour Party on Monday, than many people within the Conservative Party.
Sarah Wollaston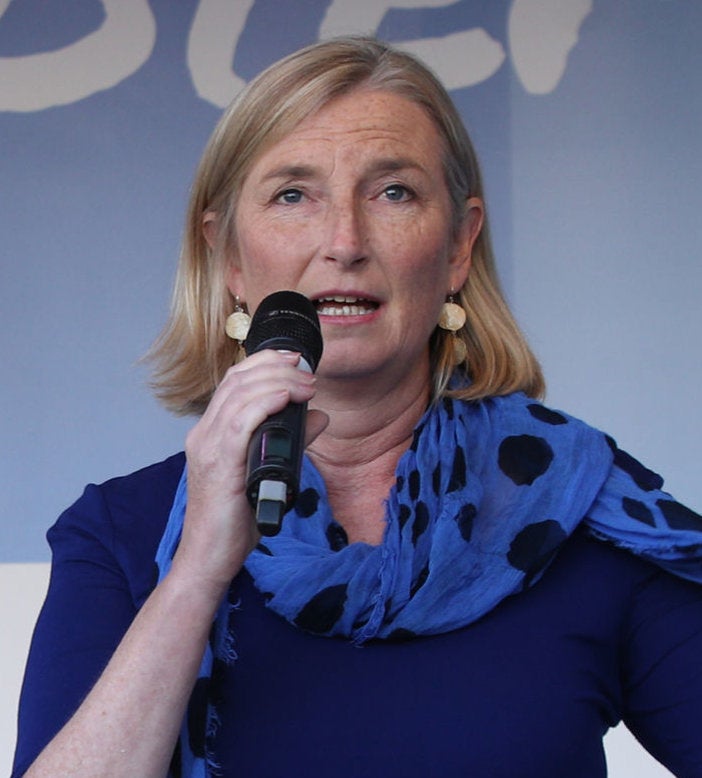 Conservative MP since 2010
A qualified doctor, Wollaston worked in the NHS for 24 years before becoming an MP. She has twice been named Backbencher of the Year, in 2014 by the Spectator and 2015 by the Political Studies Association.
She has been the elected Chair of the health and social care select committee since 2015 and since 2017 she has been the Chair of the liaison committee which contains the chair of every other committee.
In the joint letter the three Tory MPs sent to the prime minister announcing their resignation, they said: "The final straw for us has been this government's disastrous handling of Brexit.
"Following the EU referendum of 2016, no genuine effort was made to build a cross party, let alone a national consensus to deliver Brexit. Instead of seeking to heal the divisions or to tackle the underlying causes of Brexit, the priority was to draw up 'red lines'. The 48% were not only sidelined, they were alienated."
Joan Ryan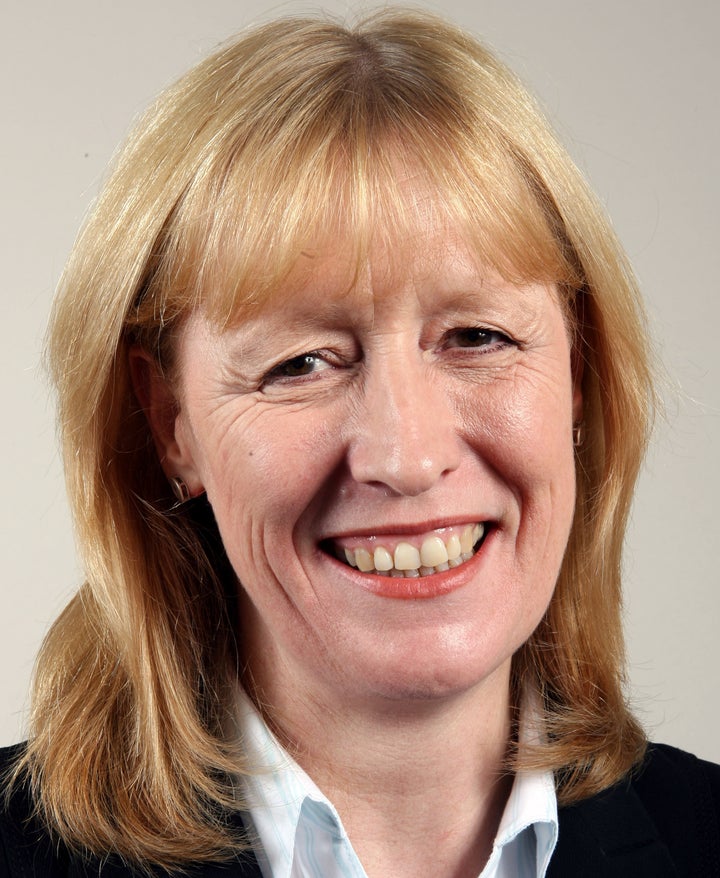 Constituency: Enfield North
Labour MP from 1997-2010 and then again since 2015
Joan Ryan was the first MP to leave the Labour Party after the original seven, leaving late on Tuesday night.
A member of the Labour Party for more than 40 years, she has been an elected representative for 25 years, first as a councillor and then as an MP. She served as a whip during the Blair government, but was defeated by the Tories in her seat in 2010. She was re-elected in 2015.
Ryan did not hold back in her announcement that she was leaving the party: "Jeremy Corbyn and the Stalinist clique that surrounds him offers no real opposition to any of this, instead they are too busy purging their perceived ideological enemies within and obsessing over issues that are of little interest to the British people."
She also praised Berger's decision to leave as "courageous" and compliment "stalwart allies such as Tom Watson", who called the initial breakaway a "tragedy" of the hard left.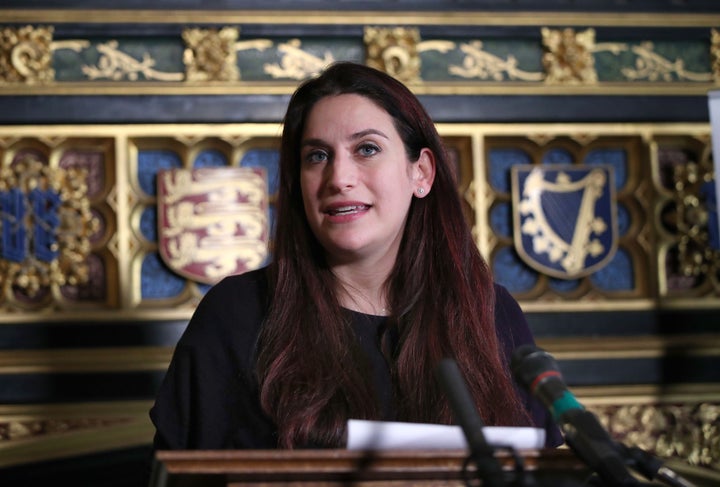 Constituency: Liverpool, Wavertree
Jewish MP Luciana Berger has found herself at the centre of Labour's anti-Semitism row.
Not only did the Liverpool MP have to be accompanied by police at the party's conference last year after finding herself the target of anti-Semitic abuse and threats, but her local Labour branch is now being investigated for bullying after an attempt to oust her earlier this month.
Berger, who is eight months pregnant, said on Monday she was resigning Corbyn's party because it had become "institutionally anti-Semitic".
"I have become embarrassed and ashamed to remain in the Labour Party," she told reporters.
"I am leaving behind a culture of bullying, bigotry and intimidation. I look forward to a future serving with colleagues who respect each other and who are committed to working together for a great country."
Chuka Umunna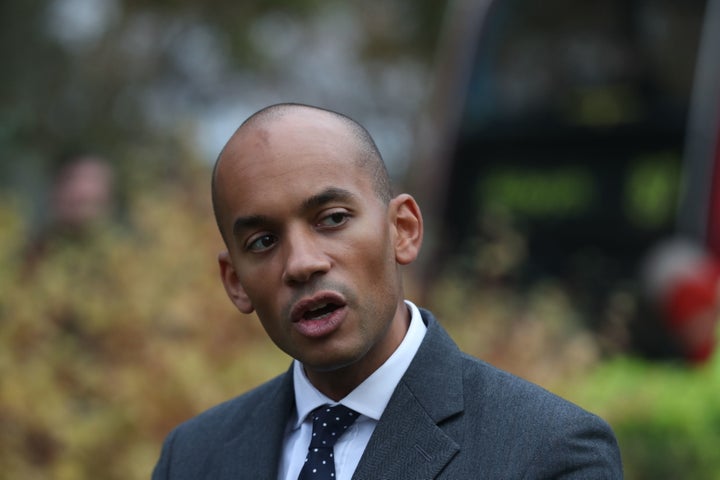 It would be fair to say Chuka Umunna and Jeremy Corbyn have not had the easiest of political relationships, with Brexit at the core of their differences.
Named shadow business secretary under Ed Miliband, staunch Remainer Umunna quit the Labour frontbench the day after Corbyn was named leader in 2015 over worries he would not back Remain in the 2016 EU referendum.
In recent months, Umunna has voiced his support for a People's Vote, arguing that more than two million young people have not had a chance to have their say on whether the UK should leave the EU.
Announcing his resignation, Umunna called on MPs from all sides of the Commons to "leave tribal politics behind".
"You don't join a political party to spend years and years fighting the people within it," he said. "You join a party to change the world."
Chris Leslie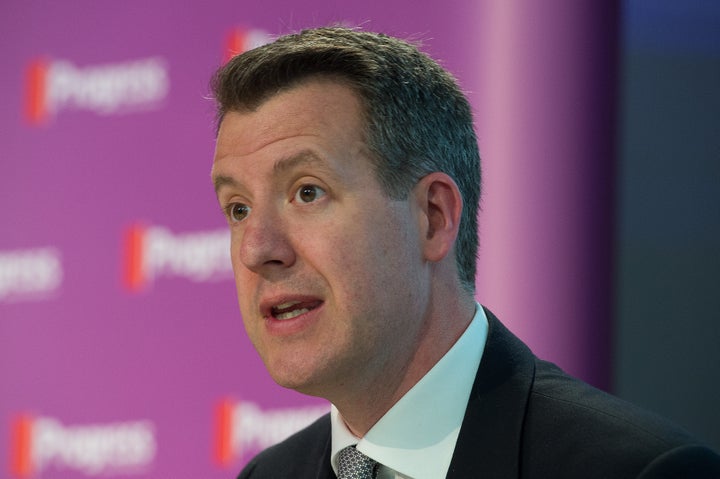 Constituency: Nottingham East
First elected as an MP for Shipley in 1997, Leslie lost his seat in 2005. He was elected as MP for Nottingham East in 2010.
Once Labour's shadow chancellor, Leslie was ousted from the party's frontbench when Corbyn became leader in 2015, replaced by John McDonnell.
In September, Leslie lost a vote of confidence vote from his constituency party, with activists citing his "repeated attempts" to undermine the leadership as the reason behind their decision.
Speaking at the conference to announce his resignation from the party, People's Vote campaigner Leslie criticised Labour's stance on Brexit, Corbyn's "hostility" to NATO and the party's "appalling culture".
"The Labour Party we joined and campaigned for and believed in is no longer today's Labour Party," he said, adding that MPs did "everything we could to save it".
The party has been "hijacked by the machine politics of the hard left", he continued.
"Our values haven't changed. We absolutely oppose this Conservative government. But British politics is now well and truly broken.
"In all conscience, we can no longer knock on doors and support a government led by Jeremy Corbyn or the team around him," Leslie added.
Gavin Shuker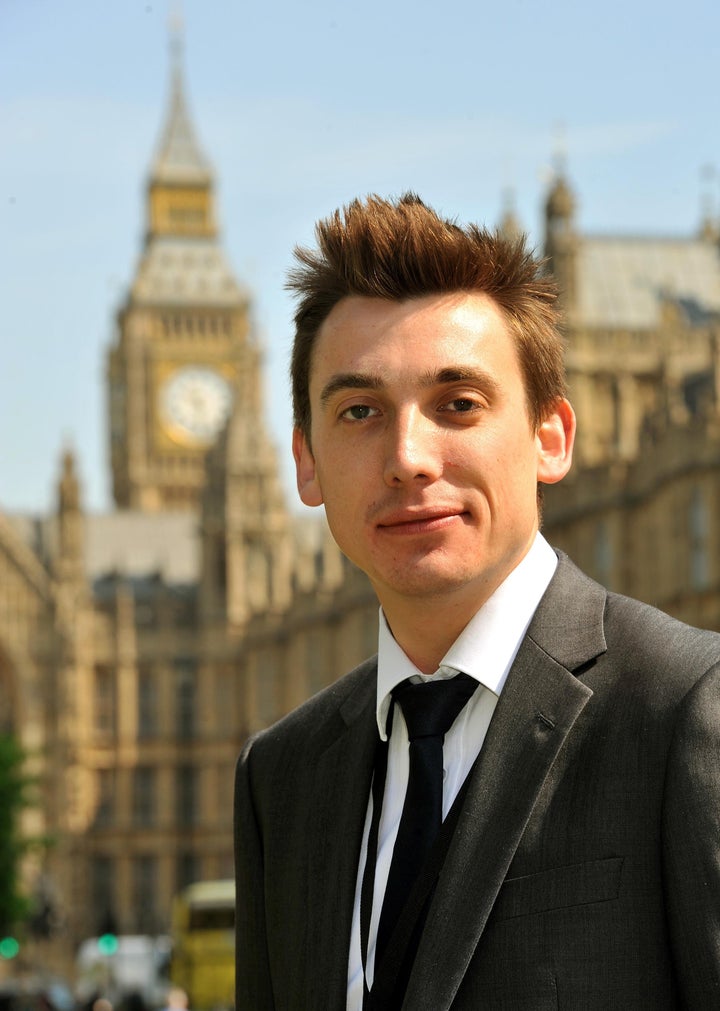 Constituency: Luton South
Elected as an MP for his hometown under Ed Miliband, Gavin Shuker said he and his former Labour colleagues were resigning from the Labour Party to form an independent group because "like millions of others, we believe our values no longer find expression in today's broken politics".
Meanwhile, in a message to his constituents on Facebook, Shuker accused the Labour Party of being "riddled with anti-Semitism", threatening national security and "content to enable the hard Tory Brexit".
Labour has "turned its back on the British public", he added at the conference.
Angela Smith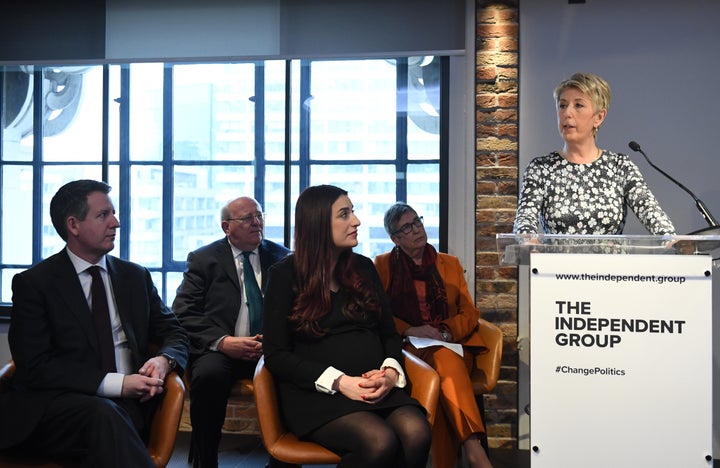 Constituency: Penistone and Stocksbridge
Elected as MP for Sheffield, Hillsborough in 2005, before becoming MP for Penistone and Stocksbridge in 2010.
Announcing her "painful decision" to resign from the Labour Party, Angela Smith told onlookers how she had been born into a proud Labour family.
"I believe in aspiration and know that people do not want to be patronised by left-wing intellectuals who think that being poor and working class constitutes a state of grace," she said.
But Jeremy Corbyn has overseen a betrayal of the traditional culture of Labour, once a 'broad church' of progressive thinking, Smith accused.
The party is now characterised by intolerance and "fuelled by hatred for anything other than a hard left political agenda".
"It fosters division rather than unity and despises all those who dare to disagree with its fundamentalist approach to political debate."
Ann Coffey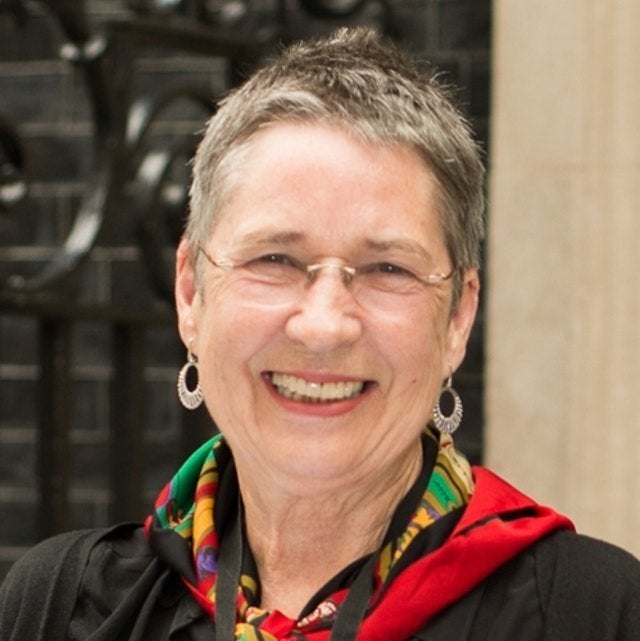 Ann Coffey, a Labour member for the last 41 years, resigned from the party today saying she thought she would be in it "for the rest of my life".
But any criticism of the leadership is now met with "abuse and accusations of treachery," she said.
Meanwhile, anti-Semitism in the party is "rife and tolerated", Coffey added.
It comes two-and-a-half years after she and fellow Labour MP Margaret Hodge submitted a motion of no-confidence in Corbyn two days after the EU referendum, accusing the leader of failing to give party voters a clear message on Brexit.
Mike Gapes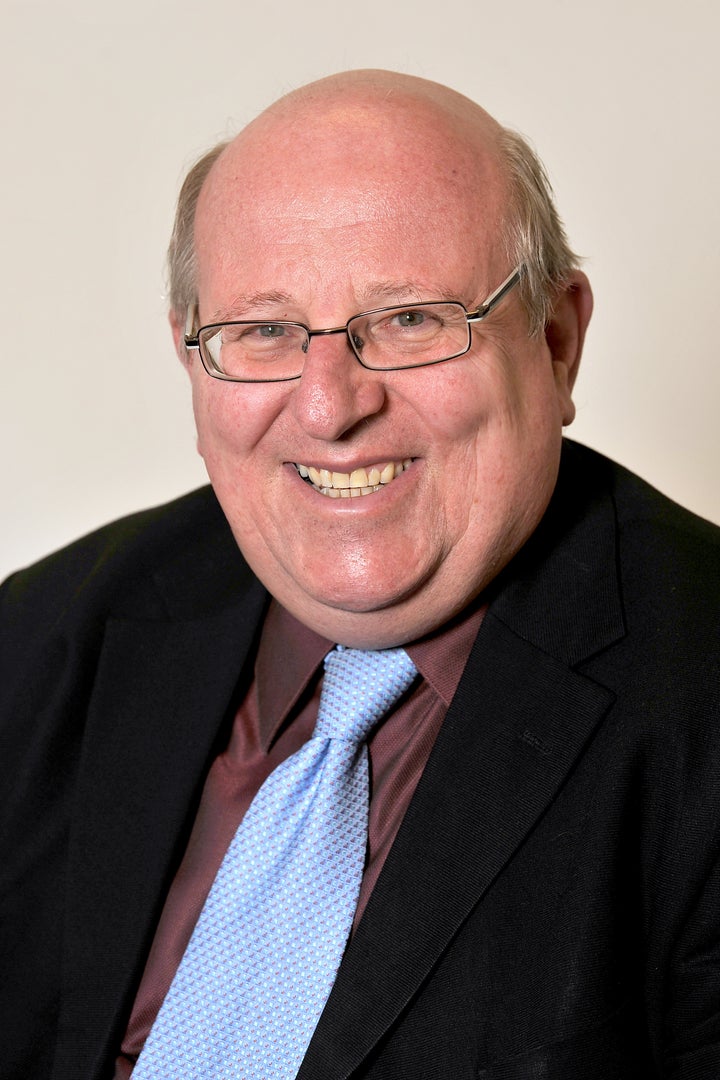 Constituency: Ilford South
A firmly pro-European MP, Mike Gapes has voiced his support for a People's Vote, saying voters must be allowed to break the Brexit deadlock in parliament.
"I'm furious that the Labour leadership is now complicit in facilitating Brexit," the veteran MP said on Monday, saying the decision to leave the EU will cause "great economic, social and political party to our country".
Gapes went on to tell reporters that he was "sickened" that Labour is now a "racist, anti-Semitic party".