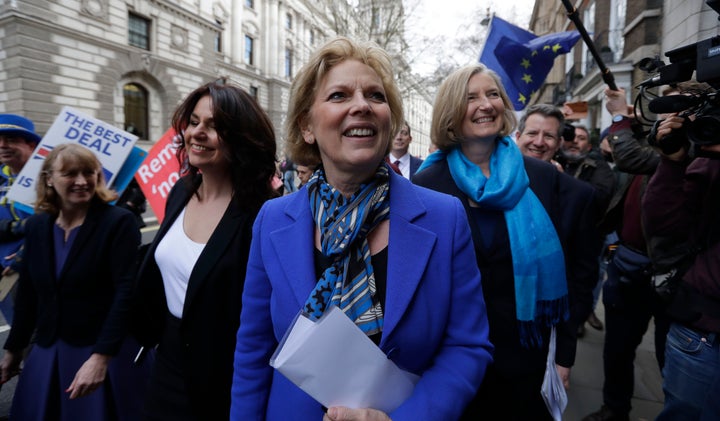 Last week it was reported that the Labour Party had revoked the Independent Group's access to the party's campaign tools and data. While it has been a minor story, it is a major problem for the group.
When leaving a major political party, politicians also leave behind more than old friends and colleagues, they say goodbye to the well-oiled party machine; an existing infrastructure, campaign tools, and data. This is normal practice and was the case when Douglas Carswell and Mark Reckless left the Conservative Party and joined Ukip in the autumn of 2014. Undoubtedly, it's also been the experience for the three Conservative defectors this week.
While it is normal practice to lose this access and resource, without people, data and, campaign tools it's nearly impossible to win a constituency seat. To add to the difficulties, the majority of the data will often have been collected by the politicians themselves in their own constituencies come rain, come shine. And the campaign tools have traditionally been exhaustingly expensive to create from scratch.
The UK system is not working in their favour
The UK electoral system makes it incredibly hard for outsiders to win, and a good national vote share rarely translates into parliamentary seats. At the General Election 2015, a year after the Carswell and Reckless' defections, Ukip got 12.6% of the national vote, won nearly four million votes, and yet, they walked away with just one parliamentary seat.
With that said, while the Independent Group is already doing well in the polls, YouGov found the Independent Group would get 14% of the national vote if they were to become a party and there was a general election tomorrow, and though it will never be a direct comparison to the 2015 election, it's not unlikely that many if not all 11 MPs risk losing their seats in the next election.
The good news for the Independent Group is that things have moved on. In the last few years, there has been a steady stream of outsiders successfully starting political earthquakes at home and abroad. Jeremy Corbyn, Donald Trump and Emmanuel Macron all seized the mood of their constituents, worked outside the traditional power infrastructures and went on to win tough elections.
So what does the Independent Group need to do next?
The Independent Group needs to make an investment in their digital and campaigning infrastructure, especially if they are preparing for other key milestones, like more serial defections. To their credit, they have capitalised on the media attention that they're currently getting. At the initial launch last week, they had a website ready to go to ensure that supporters interested in hearing what comes next could sign up. Unfortunately, they weren't quite prepared for the demand and their site was brought offline by the shared demand to access it.
Focus on the constituencies that matter
As mentioned, getting four million votes across the country wouldn't be very helpful if these votes were completely spread out. If the Independent Group's goal is to win seats, the reality is that their resources are limited, so it'd be best for them to focus on a smaller number of seats i.e. the ones they currently hold. The group can learn from the disciplined targeting the Greens have done over the years, which led them to win and hold Brighton Pavilion since 2010.
Contesting every parliamentary seat across the country would not only be a waste of energy but would also be associated with a significant cost of standing candidates and pumping campaign resources into each area (the deposit to stand alone is £500 in each seat). A key part of this plan should also be to contest any local election within the constituencies they currently hold.
The majority of the group's MPs are quite well-known on the national stage. The danger is that they spend too much time winning over the Westminster elite, and not enough time hitting the pavements in their own communities. To win they must focus their time and energy on being local champions. This was a key part of Carswell's ability to hold his seat in 2015, while standing for a minor party. For years, he was deeply embedded in his community in a way most MPs are not.
Create a distributed organisation
Building a power infrastructure requires a high level of organisation and paid staff can't do it all. With a distributed organisational structure and a clear supporter engagement strategy, the Independent Group can ensure that early supporters have the ability to start campaigning and recruiting immediately.
Line Kristensen is a former head of strategic campaign planning for the Conservative Party, and currently works at NationBuilder
Flore Blondel-Goupil has previously worked for Avaaz, Bernie Sanders and local campaigns in France, and currently works at NationBuilder