A mum-to-be has captured the struggle she went through to conceive her first child in one powerful image.
The woman, known only as Macy, photographed the syringes and medication involved in her one successful round of IVF.
Macy said she wanted to share her "infertility pregnancy announcement" as an alternative to the usual way couples share the news they're expecting.
She said she hopes to inspire other women who are struggling with infertility to keep trying.
"What our baby does do is fill us with a love and joy and gratefulness that I never knew possible," she wrote.
"When I look at that ultrasound my heart actually skips. For years I lived never knowing if I would ever have an ultrasound photo hanging on my fridge.
"I'm so in love I can hardly stand it."
Calling the pregnancy news "bittersweet", Macy also reflected on the babies she has lost, adding: "To every single one of my babies, you were worth it."
Since the announcement, Macy has been documenting her pregnancy journey on Instagram, including her first baby purchases and bump progress.
Macy has been blogging her thoughts about her fertility journey since 2014 and has covered unsuccessful IVF attempts and miscarriage.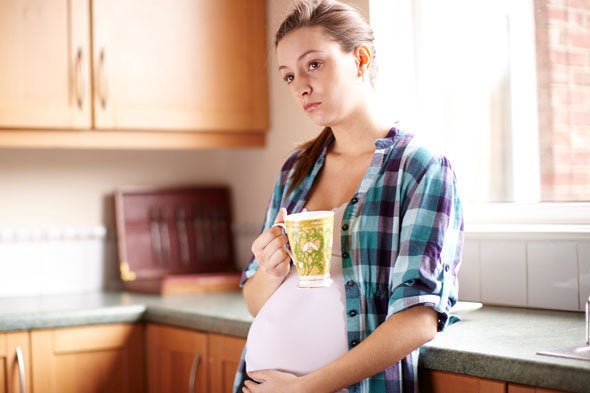 Pregnancy worries and words of comfort