Graduating students must stop posting photos of their degrees to social media to help fight fake university qualifications, an investigatory body has warned.
More than 40 websites have been shut down for selling fraudulent degree certificates, while unknowing international students are paying thousands of pounds to sham UK universities for long-distance courses.
Now the Higher Education Degree Datacheck (Hedd), a service set up to investigate these issues, says students must play their role in tackling the problem.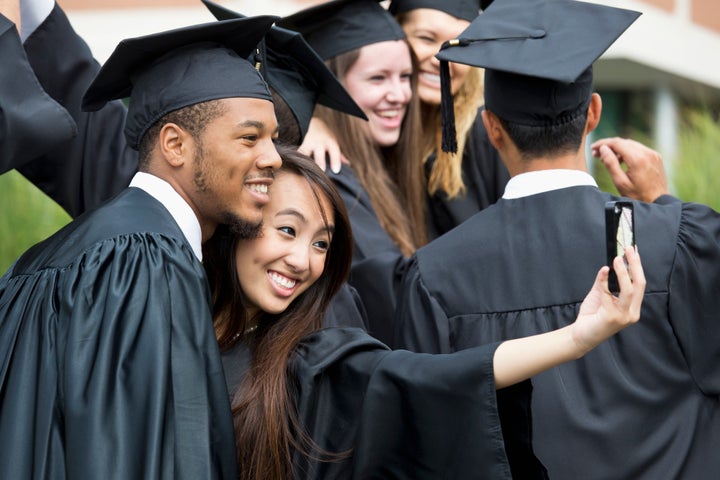 "Every summer we see a big problem with Twitter selfies," deputy chief executive Jayne Rowley told the Huffington Post UK.
"People stand their in their caps and gowns with their degrees, or they post photos of their certificates on social media," she explained.
"That gives fake certificate sites the opportunity to see exactly what a 2016 from Manchester looks like, for example. This means they can produce certificates that look very authentic."
While many websites selling imitation degrees claim they are a novelty item, they are used by job applicants to pad out their CVs.
But while cases of this kind of deception may be common, it can have serious consequences.
Under the 2006 Fraud Act, those who use a fake degree to apply for a job or make up their qualifications can face up to 10 years in prison.
"A lot of people think of it as embellishment, but it's a criminal offence - it's fraud," Rowley said.
A 63-year-old man is set to appear in court next week accused of using a fake degree from the University of London to get his job as the chairman of an NHS trust.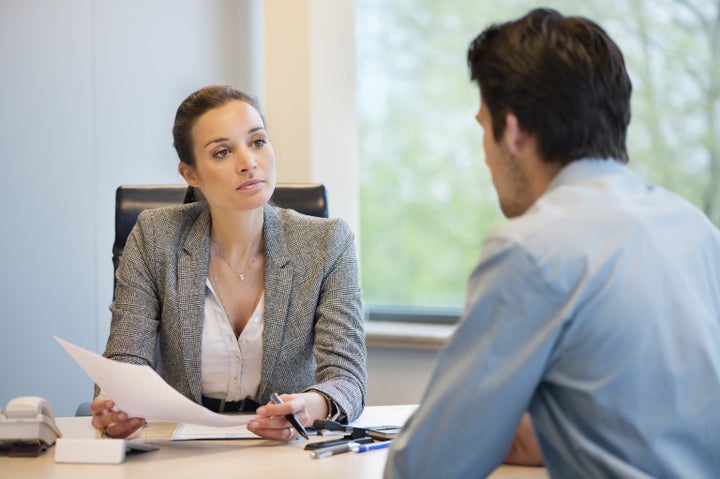 Rowley said the existence of fake degrees was putting graduates at a disadvantage in the job market.
"We feel for genuine students and graduates who are paying huge amounts of money now in tuition fees and maintenance fees who get a genuine UK degree who then might be discriminated against in an application because somebody with a fake degree gets a job ahead of them," she said.
But it is not just employers who are being scammed by fake qualifications - foreign students are being swindled out of huge sums of money by fraudsters pretending to offer genuine long-distance qualifications from UK universities.
These fake institutions piggy-back on real universities, using their names and text from their websites to fool innocent overseas students into signing up for a course.
Other scammers make up their own unis, registering their website in the Ascension Islands so it has the .ac suffix - similar to the .ac.uk ending held by academic institutions in the UK.
Students are charged admin, tuition and even graduation fees, only to end up with worthless qualifications- even though they are sent coursework to complete.
Hedd advises prospective students to check the list of more than 220 bogus universities on its website before applying for a long distance course.
It also allows employers to check the validity of applicant's qualifications online.