A former Manchester United steward has been convicted of the IS-inspired murder of an imam.
Mohammed Syeedy, 21, was consumed by hatred of Jalal Uddin, 71, because he practised a form of Islamic healing in Rochdale's Bangladeshi community which the terror group consider "black magic", The Press Association reports.
Syeedy acted as getaway driver for another man, Mohammed Kadir, 24, who bludgeoned Uddin to death in a children's play area on the early evening of February 18, Manchester Crown Court heard.
Kadir fled the UK three days after the killing and it is thought he may now be in Syria.
Syeedy held his hands to his face in shock after the foreman delivered the verdict after about four hours of jury deliberations.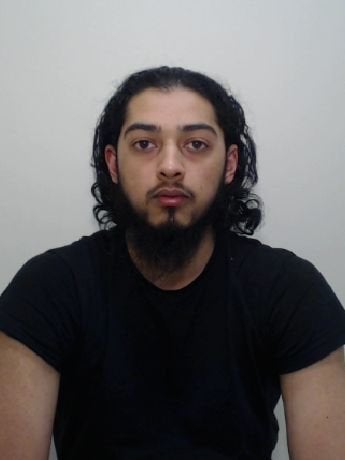 He later shook his head several times with his face covered as he sat down.
High Court judge Sir David Maddison sentenced him to life in prison, to serve a minimum of 24 years behind bars.
Defenceless Mr Uddin was dealt at least five savage blows with a blunt weapon, thought to be a hammer, shortly after he entered the park in South Street, Rochdale.
The swift and ferocious attack smashed his skull and drove a piece of bone into his brain.
Their victim was targeted after it was discovered he was providing "'taweez", in which he made amulets to bring good fortune to the wearer.
Syeedy was involved in months-long surveillance of Mr Uddin and along with Kadir stalked their prey after he left the Jalalia Mosque to go to a friend's house for an evening meal
The Crown said Syeedy was a "knowing participant" in the murder and his claim he had no idea what IS supporter and ex-John Lewis call centre worker Kadir planned and then carried out was "absurd".
Syeedy may even have provided the murder weapon - which has not been found - during the night, the jury heard.
When police searched the defendant's family home in Ramsay Street they discovered a large volume of IS-related material on his phone and other devices, which the Crown say clearly showed he had been radicalised.
Photographs showing Syeedy and friends raising IS-style index finger salutes and holding IS flags were found, the court heard.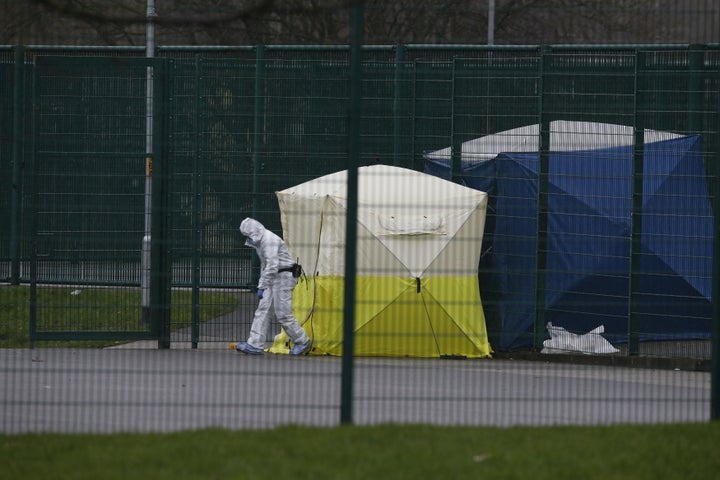 In a bedroom wardrobe, investigators also found various patches, flags and a headband, all said to have contained jihadist symbols.
A video clip featuring an aid convoy he embarked on to Syria contained footage of his younger brother planting a black flag, with Arabic writing, outside a community centre, near to the murder scene in Rochdale.
Another video recording showed a friend in a local B&Q store stating: "Islamic State are coming to Oldham."
Also recovered from the defendant's iPhone was footage of Mr Uddin lying dying on the ground in South Street, said to have been filmed by a local teenager.
Giving evidence, the Rochdale-born Muslim said he was not a follower of IS and was "disgusted" about the death of Bangladeshi national Mr Uddin.
He said the brutality of IS had touched him and his family personally with the death of abducted taxi driver and aid volunteer Alan Henning.
Syeedy said he met Mr Henning at a number of charity events and his elder brother was a close friend who was on the particular convoy to Syria in which Mr Henning, 47, was kidnapped in December 2013 and later murdered.
He explained the so-called IS symbols in his possession were merely testaments to his faith and said the terror group had hijacked them for their own ends.
His barrister, Icah Peart QC, said a "small selection" of nearly 8,000 images recovered from his client's devices essentially amounted to a "few pictures distributed on social media and a few videos of Muslim lads plainly having a laugh".
Syeedy, he said, was "a caring humanitarian" who worked tirelessly for a number of charities, both local and international, and his selfless deeds "put us all to shame".
The defendant told the court he did not agree with "taweez" and admitted he was involved in a plan to deport illegal overstayer Mr Uddin, a former imam at the Jalalia Mosque.
When that failed, he said, he turned his attentions to exposing Mr Uddin's practices and said Kadir, of Chamber Road, Oldham, entered the park in a bid to dupe him into giving a taweez, which could then be presented to the mosque committee
Syeedy picked him up from the other side of the park and then, he said, later drove to Oldham to persuade Kadir to go to the police after he told him he left empty-handed when he saw two men nearby Mr Uddin.
Prosecutor Paul Greaney QC said his version of events was "nonsense" and that he was just as much a killer as Kadir.