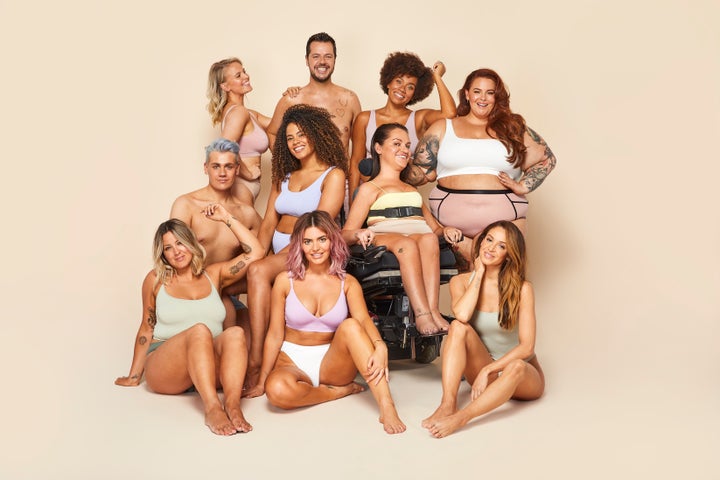 Former Love Island contestant Megan Barton-Hanson and plus-size model Tess Holliday are among a 10-strong line-up for a new body positivity campaign by vegan tanning brand Isle Of Paradise – best known for its tanning water and drops.
As part of the campaign, the brand's founder Jules Von Hep opened up about his own struggles with body image, being bullied as a child and in the workplace, and his experiences of homophobia and self-harm.
"I was the victim of a homophobic attack in a nightclub. I was beaten to the floor by two total strangers and my world fell apart. My skull ached, my body was sore, but worst of all my spirit was broken," he said in a free, downloadable pamphlet, saying the period after the attack was "the darkest time" of his life.
"Then, something changed. During my recovery, a friend and life coach told me that if I wanted to survive, I had to feed my happy. 'I don't care what it is,' she told me. 'If it makes you happy, just do it.'"
The new ad follows other body positivity campaigns this summer, including from Sainsbury's clothing brand, Tu, whose TV ad to the tune of Wiley's Boasty, was well received by viewers when it aired during the series opener of Love Island –though with so many tanned, toned bodies on display in the villa, some have questioned the impact of reality shows on female – and male – body image.
The new Isle of Paradise campaign features disabled beauty blogger Tess Daly, who shares makeup tutorials on Instagram and YouTube. "Being invited to take part in this campaign challenged me to face my insecurities head on as I was putting myself in a situation where I would be relinquishing control over what people were to see of me," she said.
"We all look completely different, but we all look beautiful in our own way. I've vowed never to be so hard on my tummy again."
In response to Daly's casting, one Isle Of Paradise customer commented on Instagram: "I'm currently in a wheelchair. Nice to see that represented as sometimes it's hard to love your body like this. Not to mention self tanning can be challenging but not with your products! Thank you!"
And Barton-Hanson, a finalist with Wes Nelson in last year's Love Island who has been open about her plastic surgery in the past, said of the campaign's message: "You need a genuine love for yourself and no surgeon or no amount of money can give you that. That comes from you loving you."
It's a philosophy we can get behind – and the Isle of Paradise products are pretty great too, so here's our top three to try for a sun-kissed summer glow.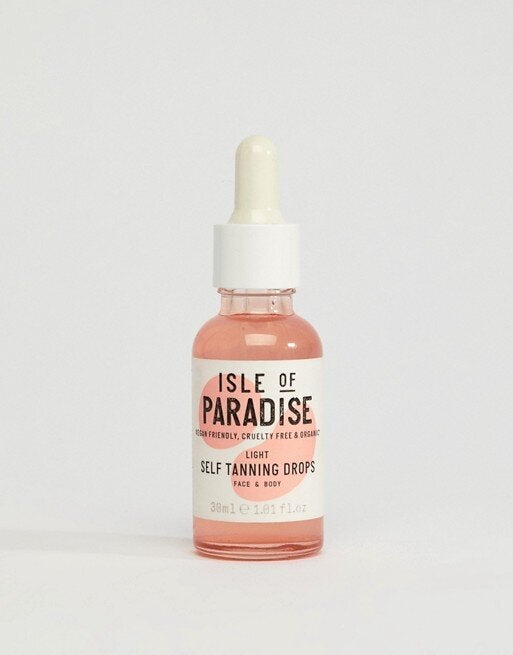 If you're a fake tan novice then this is a no-brainer. Simply add between two to twelve drops to your moisturiser and apply as normal before bed and when you wake up you'll find a customised glow that won't stain your sheets or leave a biscuity smell. Just remember to wash your hands after. It comes in shades light, medium and dark.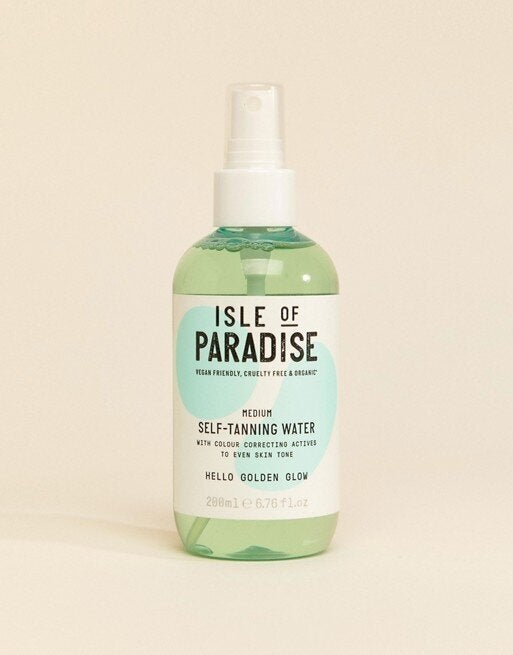 Tanning water is a revolutionary development in the self-tan sphere. Allow us to explain. It's clear, odourless and formulates with colour correctors, this green one balances out redness to give you an even, all over colour. As a result, you won't wake up on orange bedsheets, hurrah. As with any fake tan, exfoliate 24 hours before using, then liberally spritz onto skin and blend with a tanning mitt for a tan that will develop over four to six hours.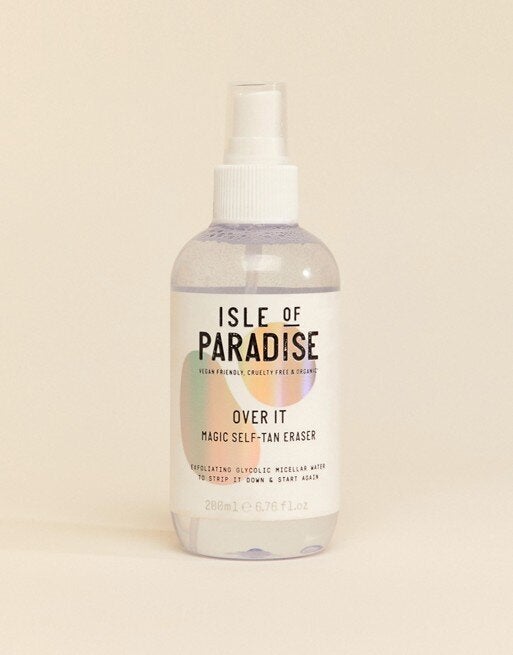 Want to get rid of your fake tan without the faff or waiting for it to fade? Then you need this tan eraser. This micellar water based spray exfoliates skin and will remove your tan in one easy shower. Mist onto skin, lather up and leave for five minutes, before gently buffing away the colour under the shower. And voila, back to where you started.
We all work hard to earn our money – so it shouldn't feel like hard work to spend it well. At HuffPost Finds we'll help you find the best stuff that deserves your cash, from the ultimate lipstick to a durable iron to replace the one that broke (RIP). All our choices are completely independent but we may earn a small commission if you click a link and make a purchase.