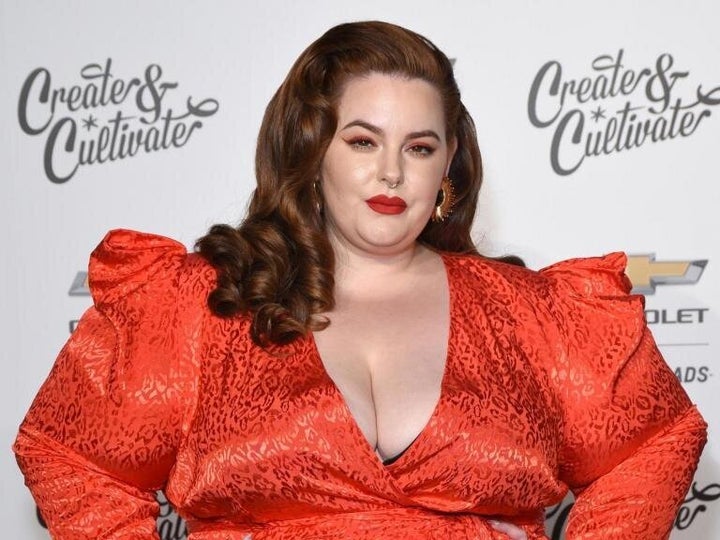 Plus-size model Tess Holliday has said she now identifies as pansexual after spending time reflecting on her sexuality.
In a magazine interview with NYLON, the 33-year-old, who married her husband Nick in 2015, said she was on holiday when she had her first open conversation with a stranger about being pan – the attraction towards people regardless of their sex or gender identity.
A man asked the mum-of-two: "Are you bi?" to which she replied: "Thank you so much for asking. I've been thinking a lot about my relationship to my own queerness, and I think the word pansexual speaks to me more than bi does.'"
The man revealed she had misheard and he had actually asked: "Are you buying [a drink]?" But she still regards the moment as a "coming out" – and felt relief to be able to say out loud what she'd been considering.
Holliday's announcement places her on the growing list of influential people who identify as pansexual: Janelle Monae, Miley Cyrus, Alan Cumming and 'Drag Race' icon Courtney Act.
But there is still some confusion about what pansexuality is, demonstrated by Tory MP Zac Goldsmith when, in 2016, he described himself as wanting to be the "pansexual mayor of London" because he wanted to "love the world".
It's not just politicians struggling to get their head round the terminology. After Janelle Monae came out in her Rolling Stone interview, online searches for the term 'pansexual' reportedly rose by 11,000%.
Stonewall UK defines pansexuality as those who are "romantically or sexually attracted towards others not limited by sex or gender". Kate Abigail Taylor from Sowerby Bridge, West Yorkshire, has identified as pansexual since 2015 and agrees with this definition.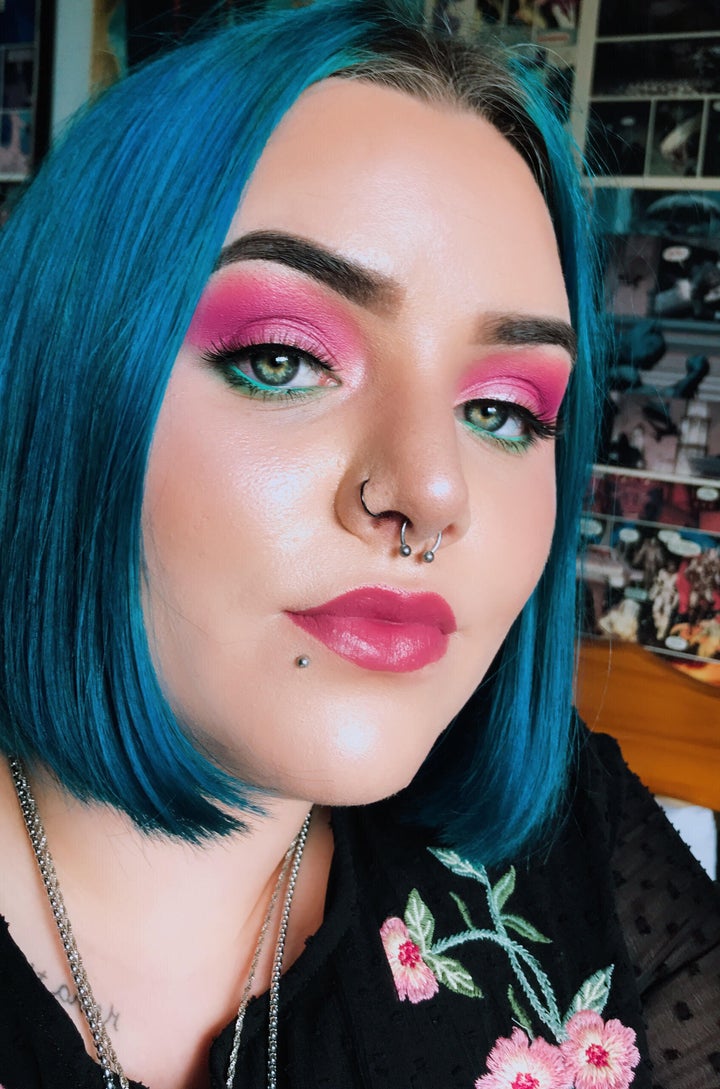 The 22-year-old tells HuffPost UK: "I would describe pansexuality as being a sexuality where gender doesn't come into play with regards to attraction, it's more loving someone and not really seeing their gender."
There is sometimes confusion about whether pansexuality is the same as bisexuality – an umbrella term used to describe a romantic and/or sexual orientation towards more than one gender.
But Taylor, who identified as bi for five years before pan, says the two terms differ in meaning. "When someone is bisexual, gender plays a part in attraction and relationships," she says. "I wish people knew that it's not just bisexual with a different name, that it's a whole other sexuality on its own."
So what does it mean to people to be able to identify as such? "It means I know where I fit and others know where I stand when it comes to relationships and sexual attraction to others," says Taylor.