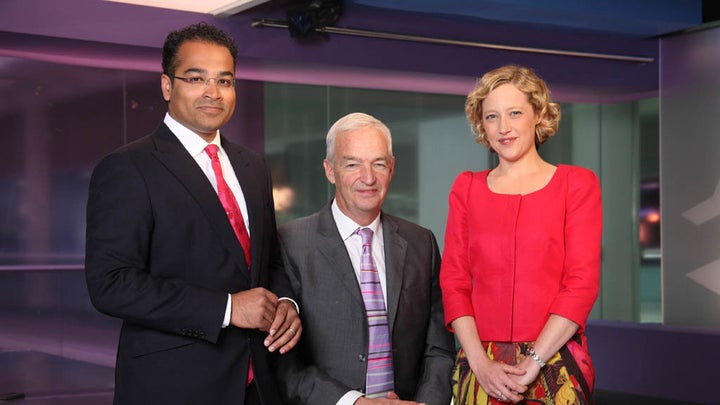 Women working at ITN are paid 19.6% less than male employees it has been revealed.
This means the gender pay gap at the TV company, which produces ITV News, Channel 4 News, 5 News and ITN Productions, is almost twice that at the BBC.
ITN's annual financial report also showed that men who work for the organisation average 77% more in bonuses than women.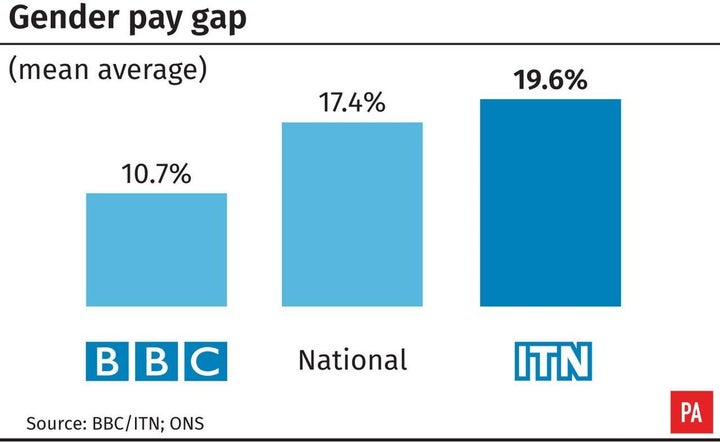 The figures sparked anger among staff, who called the pay gap "staggering".
Channel 4 News' Cathy Newman tweeted: "BREAKING: itn has 19.6% gender pay gap & staggering 77% bonus gap. Shows just how pervasive inequality is.
"I'm very fortunate to be fairly paid but I will continue speaking out for the many colleagues who aren't," she added.
Her colleague Victoria MacDonald, who works as the Health and Social Care Correspondent for the news programme, said: "Here itn we are publishing our gender pay gap - 19.6% with bonus gap of 77%. V disappointing to say the least. Problem: not enough women in senior roles."
Channel 4 Business Editor Siobhan Kennedy highlighted the fact that the gender pay gap at ITN was even worse than at banking group RBS.
She tweeted: "Some news of our own: ITN gender pay gap revealed to be 19.6% while bonus gap a huge 77% - up there with Barclays and worse than RBS. Problem as ever not enough women in senior roles."
A lack of diversity has also been highlighted on ITN's board of directors, which has just one woman - Maggie Carver - no BAME representation and six men sitting on it.
ITN's report pledged to achieve "equal representation between men and women at every level of seniority".
It added: "We've also seen a significant rise in the number of people receiving a bonus over the last decade, driven by the huge growth of our commercial production company ITN Productions, where a number of people receive bonuses and commission related to bringing in new business.
"Again, these roles are currently occupied by fewer women than men."
Last year, the BBC revealed which of its stars earned more than £150K between 2016-17 for working on BBC programmes.
As a result, the BBC held a pay review, the results of which were revealed in January this year, saying there was no evidence of gender bias in decision making behind wages.
ITN chief executive John Hardie said in a statement: "In common with many companies our gender pay gap is mainly caused by having fewer women than men in senior leadership roles and we know that we have to work even harder to address this.
"We are putting in place tough targets, including halving our pay gap within five years, alongside initiatives that will empower and support women in order to progress their careers.
"Solving these long-term issues will not happen overnight but ITN is committed to tackling the root causes in order to provide a culture in which everyone's voice is heard and the path to the top is open to all."
ITN said it will introduce published salary bands for all roles, as well as eligibility criteria for bonuses and commission.
Other measures include reviewing the salaries of all women returning from maternity leave.