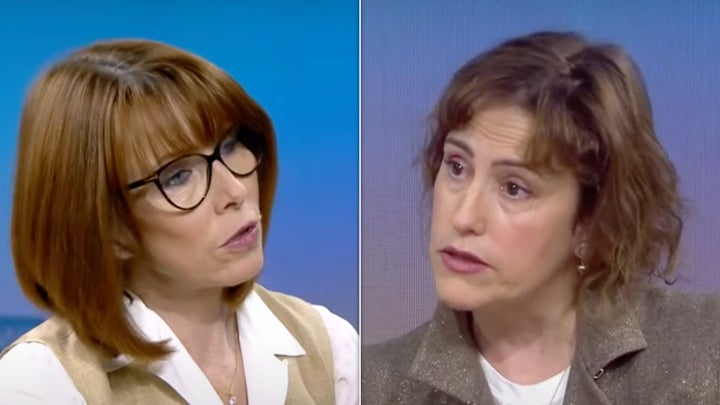 A Tory minister was told by Kay Burley that the government's attempts to tackle poverty "are not working" after a new report revealed more than a million children experienced destitution last year.
The Joseph Rowntree Foundation (JRF) study found that their families could not afford to adequately feed, clothe or clean them, or keep them warm because of the cost of living crisis.
Overall, 3.8 million people experience the most severe form of hardship in 2022 - more than double the number of five years ago.
Appearing on Sky News this morning, Treasury minister Victoria Atkins was grilled on what the government was doing to solve the problem.
Burley told her: "A million kids are destitute according to the [Joseph] Rowntree Foundation, that can't be right in 21st century Britain."
Atkins replied: "What we've tried to do as a government is ensure that our benefits system rewards work but also helps to support families."
But Burley hit back: "It's not working."
The minister said: "Since we've taken over in government, 3.8 million more people are in work - that really matters for children."
Burley said: "I hear you minister but a million are destitute - [that has] doubled since 2017."
Atkins insisted "one of the first things Rishi Sunak did when he became prime minister was to focus on the cost of living", with the government providing help worth £3,300 for the average household.
But Burley told her: "It's not working, minister. A million kids."
The minister said: "I would have to ask the [Department for Work and Pensions] whether they accept those figures, but the premise of your question, namely helping children in the most deprived families is absolutely what this government wants to do."
Paul Kissack, the Joseph Rowntree Foundation's chief executive, said: "The government is not helpless to act; it is choosing not to.
"Turning the tide on destitution is an urgent moral mission, which speaks to our basic humanity as a country, and we need political leadership for that mission."