Richard Mylan and his son Jaco are on a mission to raise awareness about the common but often misunderstood condition, autism.
And if the response to their BBC Breakfast appearance, on Thursday 27 April, is anything to go by, they're well on their way to achieving their aim.
Jaco, 11, appeared alongside his father to discuss their documentary 'Richard And Jaco: Life With Autism', in which Mylan spends time with adults on the autistic spectrum, in order to find answers to some questions he has about his son's future.
"There's no better insight into autism than meeting and spending time with a person who has autism," said Mylan, an actor from Cardiff.
Mylan discussed his experience of meeting a man called Alex who gave him a greater understanding of self-stimulatory behavior (also know as stimming) - the repetition of physical movements, sounds, or repetitive movement of objects, which is common in people on the autism spectrum.
"Alex really explained stimulatory behaviour to me in a way that I had not heard before," Mylan said.
"He made me understand it on a deeper level, and like his mum said in the film if you take away stimming it's like taking away an operating system. So society really needs to get it's head around stimming. It's a normal behvaiour."
Mylan explained that Jaco stims - he taps his face and clicks bottle tops, and Jaco added:
"I love clicking the tops because it's making their noises and because it goes click, click, click, like that."
Mylan said that before he made the documentary he had concerns about Jaco's future, including whether he'll get a job.
But before and after his live TV interview Jaco made a good audition for a future job as a camera man. Filming the presenters when the BBC cameras weren't rolling
The dad and son duo can rest assured that their mission to bring greater awareness of autism to the public is well under way, as following their TV appearance, commenters on Twitter were full of praise for Jaco, who they said "stole the show".
"You were both amazing. Well done both for highlighting your journey. Smashed it Jaco," wrote one.
Another added: "He was a great little guy, very brave. My children were very interested in seeing his story"
"Just watched #richardandjaco on breakfast what an amazing dad and son the dedication and love is clear to see. A real inspiration for the day," wrote one commenter.
It also hit a chord with viewers whose family members have autism.
"I'm blown away with your documentary and what you are both doing for autism, I have a grandson aged 14 with autism and am one proud Nan, thank you," wrote one woman.
Another wrote: "I have nine-year-old nephew with autism - looking forward to seeing your film. Important to try to educate others; complex and so misunderstood."
"What a delightful young man Jaco is. You must be so proud as a dad," wrote a parent. "I have a son who also makes me feel so proud."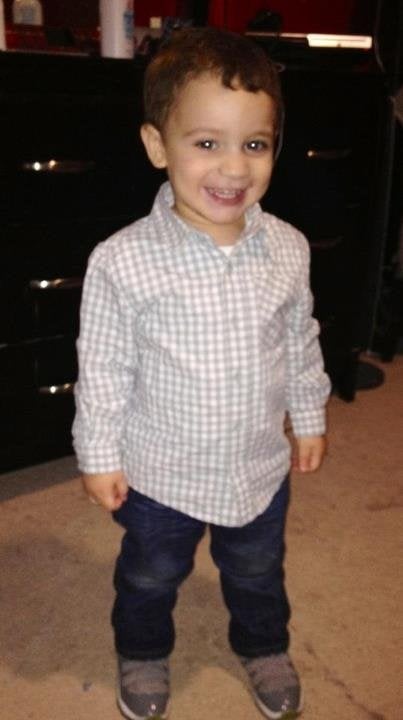 This Is Autism