Viewers of Channel 4′s Jade Goody documentary were left feeling heartbroken and horrified over how the Indian version of Big Brother handled her cancer diagnosis.
The late reality star received news she had cervical cancer while appearing on the show in August 2008.
Scenes revealing how she was told and the subsequent fall out aired as part of the documentary looking back at Jade's life 10 years on from her death.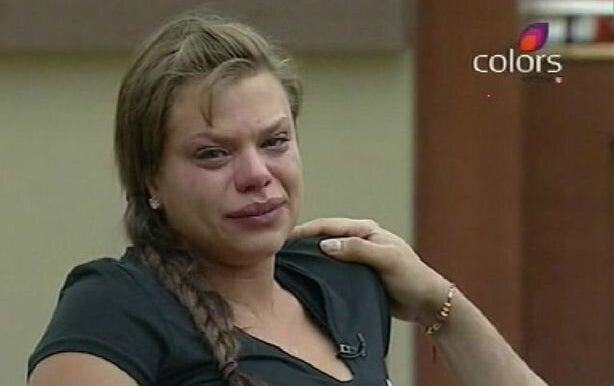 On Wednesday night, UK viewers saw how Jade was called to the Diary Room where she received a phone call from her doctors to inform her of the diagnosis, with commentary from various talking heads revealing she was not aware the cameras were still on.
Footage of her sobbing as she told her housemates of the news also aired, as a TV executive claimed Indian producers had tried to prevent her from leaving the house to return to the UK.
The scenes proved to be a heartbreaking watch, with viewers outraged at how Jade's diagnosis was exploited for the show...
Ultimately, Jade did return home to commence treatment after just two days in the Big Boss house.
The final part of the Channel 4 documentary also covered the events in the lead up to Jade's death cancer in March 2009, with heartbreaking accounts from her family and friends about her final weeks.
Jade Goody: The Reality Star Who Changed Britain is available to watch on All4 now.