Women may soon be able to provide a urine sample rather than going for a smear test – with hopes that this will increase participation rates for cervical cancer screening.
A trial at the University of Manchester found urine testing was just as accurate as smear tests at detecting the HPV virus – the presence of this virus is one of the main factors associated with cervical cancer.
Researchers believe this could be a game-changer in increasing the numbers of women getting tested. "We're really very excited by this study, which we think has the potential to significantly increase participation rates for cervical cancer screening," said lead researcher, Dr Emma Crosbie.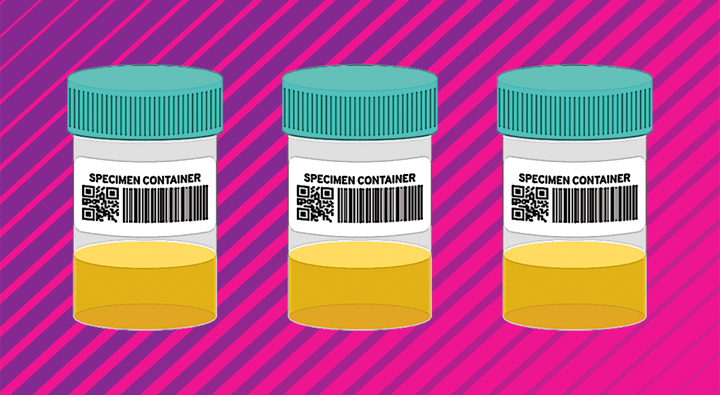 Researchers at the University of Manchester asked 104 women who were attending a colonoscopy clinic to take the urine test as well as a smear test. The urine test performed equally as well as the smear test in detecting HPV, BMJ Open reported.
Dr Crosbie said that while campaigns to encourage women have helped – the late Jade Goody's campaign before her death in 2009 increased numbers attendance by around 400,000 women – the effects aren't long lasting and participation rates tend to fall back after a while.
"We clearly need a more sustainable solution," she said.
Crosbie said larger trials of the urine test are still needed before it could be recommended to the NHS, adding: "In the meantime, women must continue to book their screening appointment when they're called. It's a life-saving test."
In December 2018, a similar study involving more than 15,000 women led by Queen Mary University of London found a urine test was more accurate than the current method, with a 100% detection rate of the eight invasive cervical cancers that developed in the 15,744 women during the trial. In comparison, the smear only detected 25% of the cancers.
"This really is a huge advance in how to deal with HPV-infected women and men, numbering in the billions worldwide, and it is going to revolutionise screening," Professor Lorincz said at the time. "The new test is much better than anything offered in the UK at present but could take at least five years to be established."