Jameela Jamil has published an open letter to a stranger who body-shamed her in the gym, telling her she should be exercising differently to improve the way she looks.
In a blog for HuffPost UK, the actor has written about the incident that occurred earlier this week and described the anonymous man as a "socially inept clown".
She wants to warn others not to do the same: "To anyone out there who feels the need to criticise other people at the gym about their body shape, hear me loud and clear, you are not a happy person.
"You are clearly only exercising out of insecurity about your own appearance, do not project this onto other people. They don't need your opinion or judgement."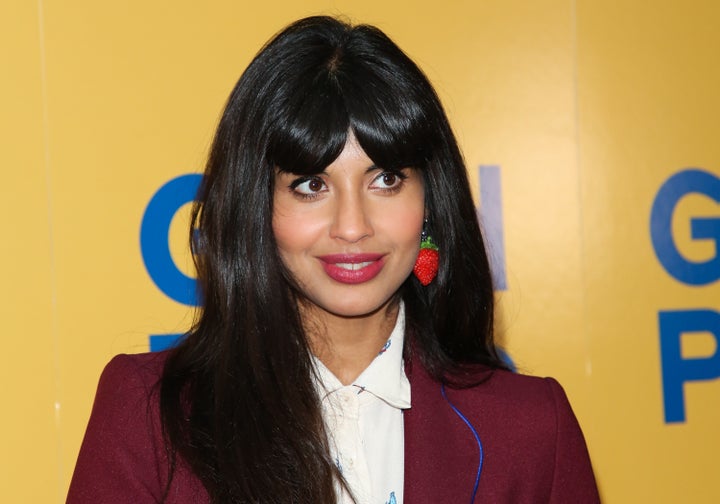 The 32-year-old, who stars in 'The Good Place' explained that she joined the gym three weeks ago in an effort to deal with anxiety and rising stress levels that she has been experiencing lately.
"While I maintain that it is excruciatingly dull to be so sweaty and uncomfortable for 40 minutes straight, I must admit, I feel bloody amazing."
As she was leaving the gym on Wednesday, the man approached her and proceeded to give her unsolicited advice about how she could be improving her body with different exercises to the ones she was currently doing.
Although she told the individual that she was happy with her body, she came away feeling angry about what occured. "In 2018, someone felt they not only had the right, but the duty if you will, to tell me I wasn't good enough as I was."
Jamil explained that the incident highlighted all of her fears she had about joining a gym: the reason she had not been before was fear of being judged.
She says she is not alone and this is how "many people" feel about gym spaces, explaining: "I can't hear any more of my friends telling me they need to slim down before they can be seen in a gym. It's ridiculous."
The actor also wanted to highlight that the gym should be seen as a way to develop mentally as well as physically.
"Why is something that is so good for our mental health only ever marketed as something that can help us meet societally 'acceptable' body shapes? We all need it. We aren't supposed to be sedentary creatures," she wrote. "Fascinating isn't it? In 2018, someone felt they not only had the right, but the duty if you will, to tell me I wasn't good enough as I was."
She finished her letter with some advice for those who feel the need to comment, saying: "I think when it comes to someone else's appearance, the first thing any of us were taught as children, still stands as the best advice for all of us still: 'If you don't have something nice to say, then… fuck off.'"