Jamie Oliver's kids don't get what they want without putting a bit of work in.
The 41-year-old father to Poppy, 14, Daisy, 13, Petal, seven, and Buddy, five, said if his children ask for a present, they have to do something in return.
"I'll never forget when Poppy and Daisy said: 'Dad, we want a micro-scooter' and I said: 'It's not your birthday, it's not Christmas, you ain't having it'," Oliver told Hello! Magazine.
"I said: Look, learn all the herbs and I'll buy you a micro-scooter. They came back in an hour and said: 'Fennel, marjoram, thyme, orange thyme.' So I go: 'Now you have to do it blindfolded, by smell'.
"Hour later: 'Orange thyme, lemon thyme, lovage,' so then I'm like: 'Okay, okay!' I felt like I'd been done."
Oliver also chatted about the arrival of his fifth child and said he and his wife Jools are yet to settle on a name.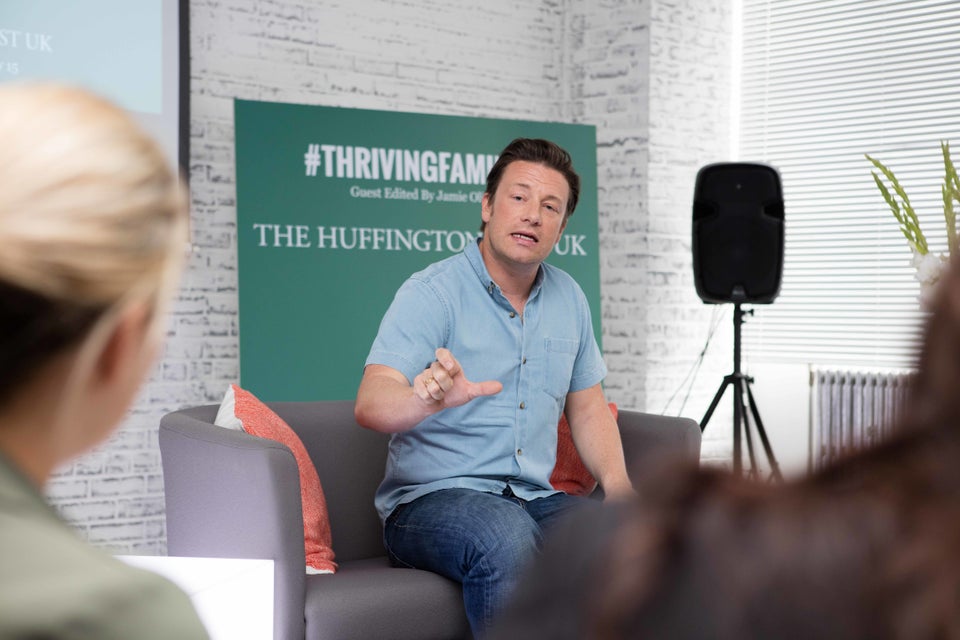 Jamie Oliver Guest Edits The Huffington Post UK