Jamie Oliver revealed he's giving all parents a treat during the busy summer holidays - free food for their kids.
The celebrity chef and dad-of-four aired a Facebook live video with his wife Jools and two of his kids Buddy and Petal to share the news.
"It's summer holidays guys and for all you people in the UK, just wanted to tell you at Jamie's Italian I've made it free for every single kid to have lunch or dinner for the month of August," he said.
"It's a really lovely menu, I wrote a kids' menu and keep doing them fresh and it's great! Loads of organic produce and yeah, it's free."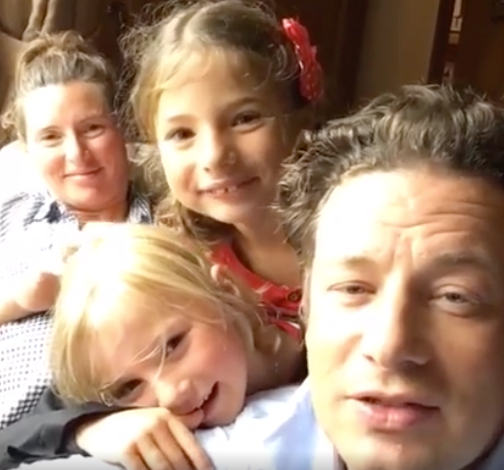 Oliver also introduced his kids and wife, Jools, on the video and discussed the impending arrival of their fifth child.
"Jools is about to have a baby any minute now," he said before showing the viewers Jools' bump.
"She's literally due any minute now so we're action station ready to go.
"And you're a bit nervous aren't you Jools?" to which Jools replied: "Yeah I am!".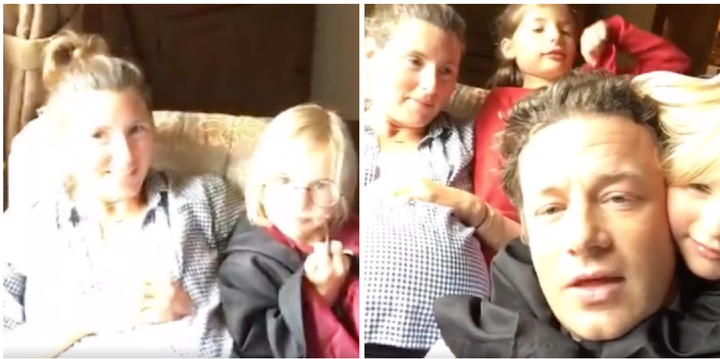 On the Jamie's Italian website it states: "When you pop in any time this August your little ones can enjoy a choice of six award-winning dishes – complete with our much-loved 'shake-me' salads, a drink and a dessert – on the house when you order a main meal.
"Just show the code (KIDSTP) to your server when you visit."
Oliver guest edited The Huffington Post UK on 15 July to launch the Thriving Families project.
"I think guilt is an association that is really common and normal in parenting," he said.
"The fact that parents compare themselves and wish for more or review themselves every day, that holds them back. But it's normal.
"Progress in food involves new aspirations - often meaning more choices and more things for children to eat."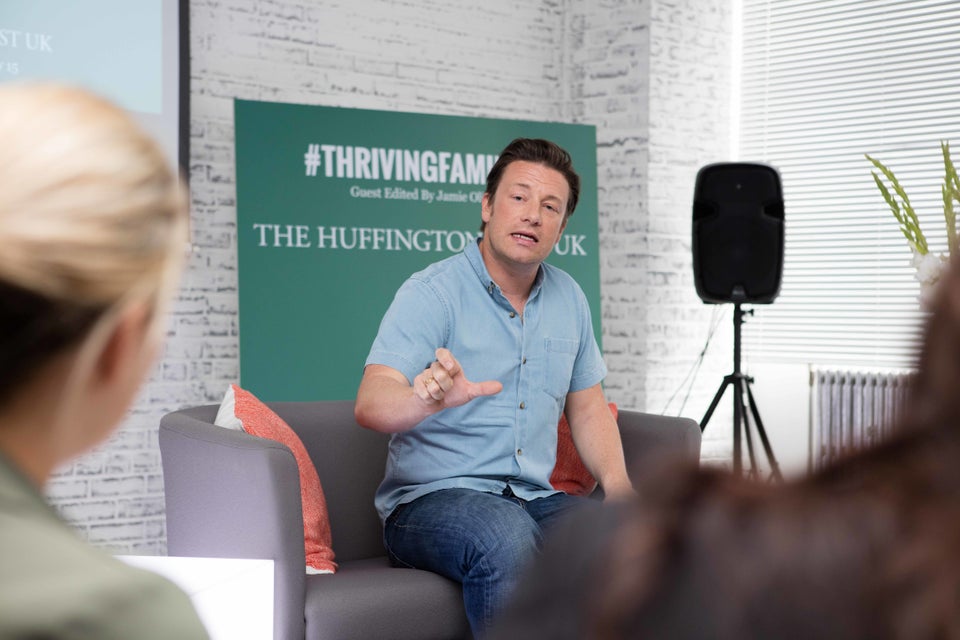 Jamie Oliver Guest Edits The Huffington Post UK