A new Jane Austen bank note that was meant to address controversy has actually sparked more of it with its choice of Austen quotation.
After intense criticism of the lack of female representation on bank notes, the Bank of England revealed on Tuesday its new £10 note featuring Austen and immediately ran into trouble.
The picture of the author appears above a line from her novel, Pride And Prejudice. In the book, Caroline Bingley says: "I declare after all there is no enjoyment like reading!"
The problem is the quotation's context: Bingley actually has no interest in books and is only saying it to attract the attention of Mr Darcy, who is reading while ignoring her.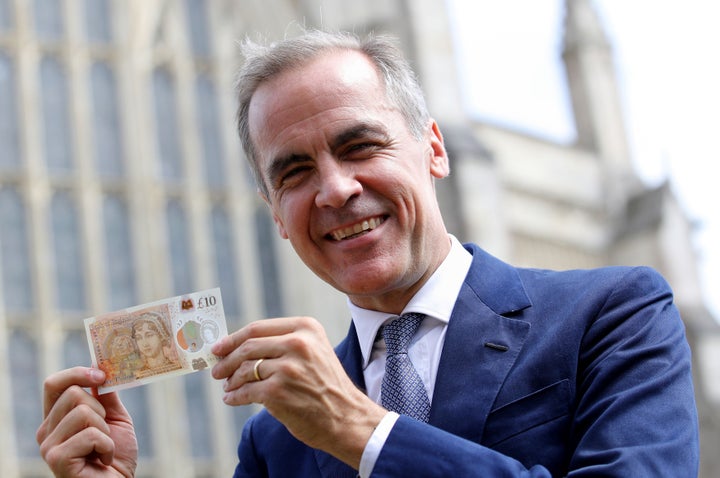 A note featuring a woman had been in the pipeline for four years, since the bank withdrew the £5 note featuring prison reformer Elizabeth Fry, meaning there were no women on bank notes except the Queen.
The withdrawal of that note prompted a campaign by MP Stella Creasy and journalist Caroline Criado Perez for a new note to be introduced featuring women. Both faced a wave of social media abuse in response.
The lengths people had gone to ensure there was a note featuring a woman only deepened people's disappointment at the Austen note quote.
But for those who thought the Bank of England had pulled the best sounding Austen quote from Google, the bank's governor Mark Carney reassured them it as actually because the quote "works on multiple levels".
A Reuters journalist asked about the quote at a launch event for the new note.
Carney answered: "To me it draws out some of the essence of her social satire and her insight into people's character. So it works on multiple levels, even for a wire service journalist."
For those ignorant of one of Britain's most revered authors, the British Museum was on hand to give a different quote from her novel that may have worked better.
"There is no charm equal to tenderness of heart," are the words of the eponymous heroine of Emma.
"There is nothing to be compared to it. Warmth and tenderness of heart, with an affectionate, open manner, will beat all the clearness of head in the world, for attraction, I am sure it will."
The Austen note, made of polymer, will enter circulation on September 14.
Writing before the note was unveiled on Tuesday, Criado Perez said: "There was, as most of you will know, a pretty unpleasant coda for me from this victory, that being an onslaught of death and rape threats directed at me on twitter, complete with the publication of addresses and other contact details.
"Whenever I get another influx of aggressive men in my mentions and feel the fear rising, I realise I'm still not over this. Maybe I never will be, fully.
"But today, I don't want to dwell on that. Nor do I want to dwell on the fact that the note is not perfect (the quotation choice, for example, leaves much to be desired). Today I want to celebrate the fact that we fought, and we won.
"That for all the hatred and bile and fear of women taking up public space, we have achieved this small victory."