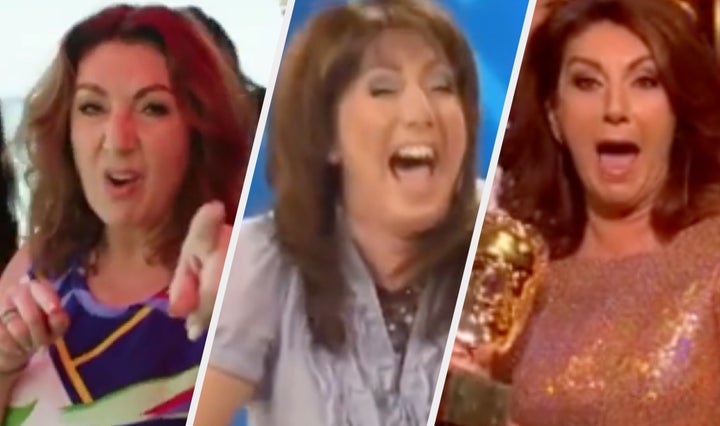 If you're already a Jane McDonald fan, then you don't need us to tell you how utterly fabulous she is.
Having first rose to fame as a cruise ship singer on noughties BBC documentary series The Cruise, our Jane went on to forge a singing career before joining the panel of Loose Women in 2004, where she appeared on-and-off for nearly a decade.
Since then, she's become the new Judith Chalmers with her Channel 5 travel shows Cruising and Holidaying With Jane McDonald, each episode of which concludes with an elaborate musical number.
And did we mention that everything she does comes with a big dollop of camp?
Well, if that sounds right up your street, allow us to introduce Jane's campest hits...
1. When she released her cover of Ain't No Mountain High Enough – accompanied with this very literal video
2. Although that has nothing on this Mamma Mia! video she filmed for Cruising With Jane McDonald...
3. Or, indeed, the moment where she put her unique spin on DNCE's Cake By The Ocean
4. It remains unconfirmed if our Jane was aware of the song's double meaning
5. That said, Jane is certainly no stranger to a double entendre
6. Or two...
7. In fact, being suggestive is Jane's second language
8. See also: when she admitted she likes a well trimmed bush
9. And when this bike saddle took her by surprise
10. And when she was left blushing during this cooking segment with Gino D'Acampo
11. When she gave us this education in packing a suitcase
12. When she used a cave to showcase her pipes under the guise of checking "the acoustics"
13. When she performed Dance Yourself Dizzy on Loose Women dressed in a sparkly leopard print bomber jacket (and yes, that is her best mate and fellow Celeb Gogglebox star Sue on backing vocals)
14. When she shouted out "Jackie Brambles!" mid-way through performing It's Getting Better
15. When she made Jane McDonald superfan and Hollyoaks star Ross Adams' dreams come true at the Soap Awards
16. Whenever she gets flirty with shirtless men she meets on her travels
17. Case in point: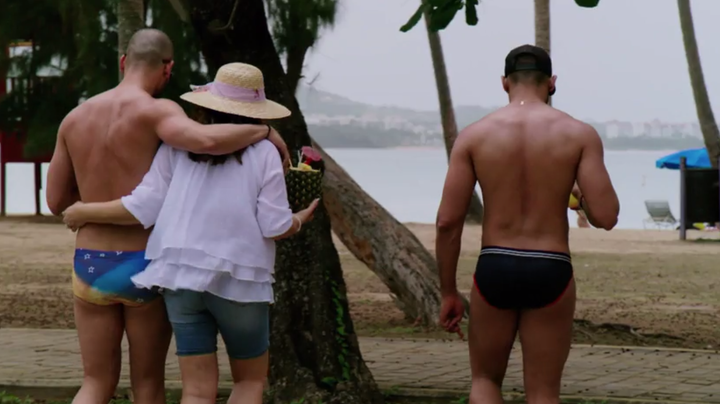 18. Her reaction to winning a TV Bafta for her Cruising show was gold
19. When she released her inner Sasha Fierce on Loose Women while wearing a bell-sleeved top and bootcut jeans
20. When she literally was camper than Christmas itself
21. And of course we couldn't not mention The Wave