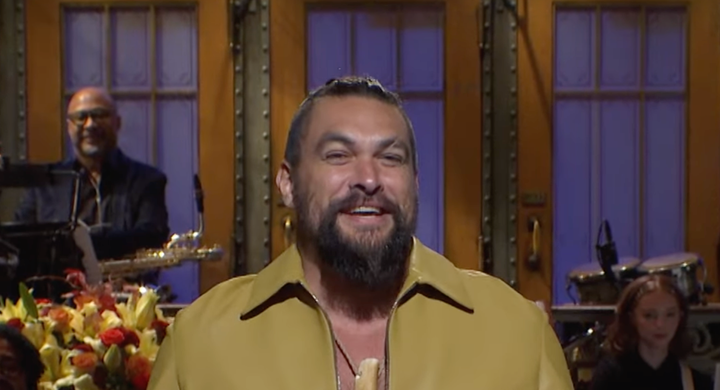 Jason Momoa returned as the host of SNL this weekend and kicked his monologue off with a blunt joke about his physique.
"It is great to be back at 'SNL.' It means so much to me. My mum is here. If you see her, be careful, she's still recovering from giving birth to me," the actor quipped.
The Aquaman star went on to talk about his love for the ocean, noting that all he wanted to be growing up was a marine biologist.
"Which makes sense, 'cause I'm built like a scientist," he said.
Jason added that he experienced a problem with his dream as he grew up in Iowa, despite being born in Hawaii.
Jason declared that his life has since come "full circle," citing his work to protect oceans and small island nations as well his founding of a water company which has a mission to eliminate single-use plastic water bottles.
"It's called Mananalu, which in Hawaiian stands for 'suck it Dasani,'" he joked.