"Four weeks after my boy vacated his apartment, this is what I'm left with and it really isn't that bad," the new mum wrote on Instagram on Sunday 23 July.
"I know a lot of women feel anxious about what their postpartum body will look like, but for me, this was the least of my worries."
Metcalfe said she was "intrigued and excited" about what her body would look like as a mum and added: "I like it".
She continued: "The boobs have finally settled down. Where my flat tummy-turned-bump once was, I now have a squishy bit of comfort for both my boys.
"Little man uses it to bounce off to relieve his wind and Greg holds the "squidge" while he sleeps.
"Arms and legs are wobblier and I'm defo rounder, but I think the extra pounds suit as I get older.
"The bum, the bum is big but the size has actually stretched out the cellulite a bit, so every cloud."
Metcalfe then addressed new mums and said she thinks it's important women see unfiltered bodies during and after pregnancy to celebrate them.
"I love seeing how my body adapted to accomodate new life," she added. "It's truly beautiful and mind-blowing.
"Try to enjoy your perfect changing shell."
Metcalfe's fans praised the mum for being open about how her body has changed.
"Beautiful words Jen," one person wrote. "Thank you for such an honest post. I'm two weeks from being due and hate it when celebs make it out to be easy and rush to get unrealistic figures quickly. There should be more role models like you for us everyday mums to look to."
Another commented: "I love this post. It's so inspiring. After recently finding out I'm expecting my first bundle of joy, I am very worried about how my body will be after.
"But after reading this post I think stuff it. At the end of the day the important thing is my little miracle baby."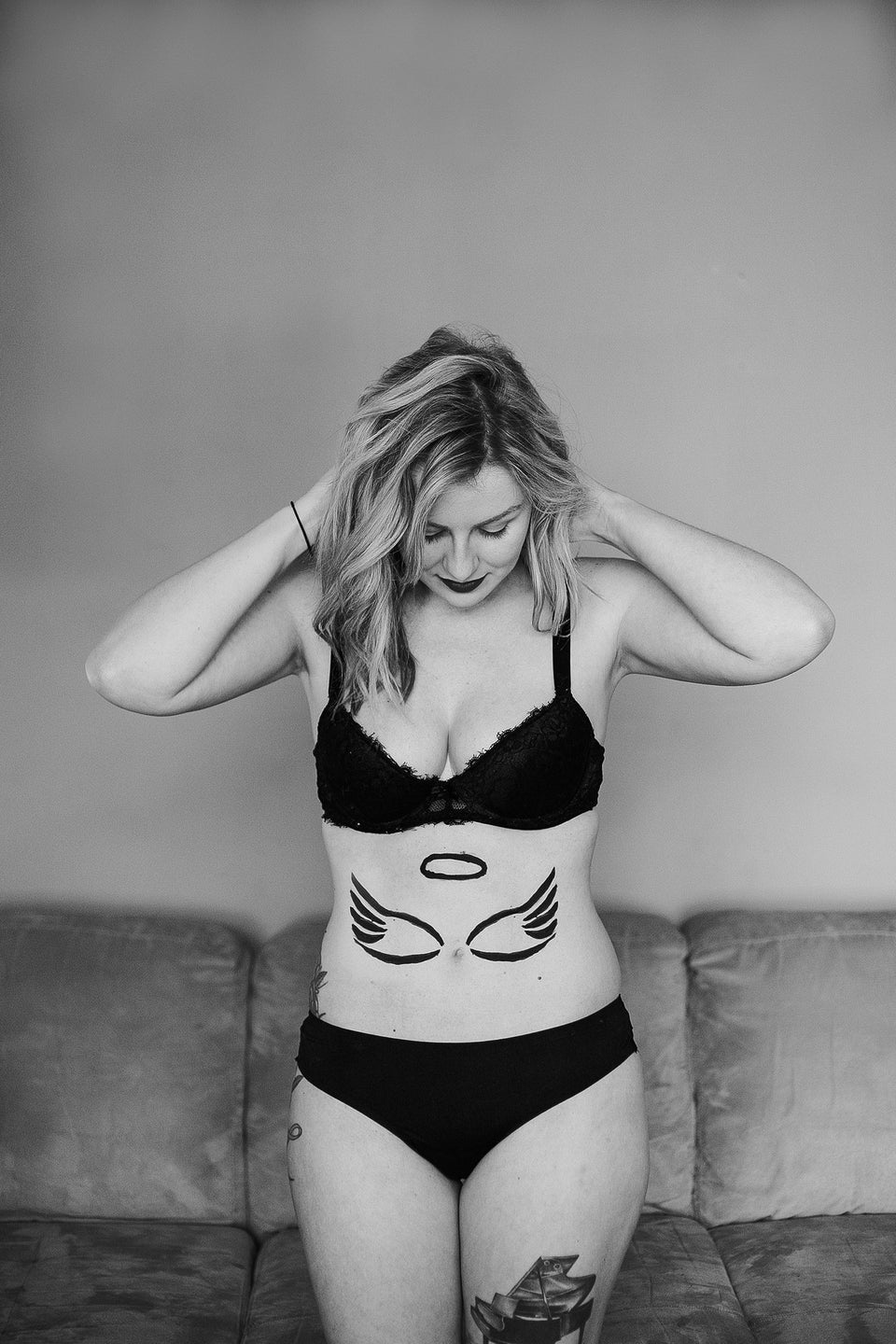 10 Photos Celebrating Mums' Post-Baby Bodies