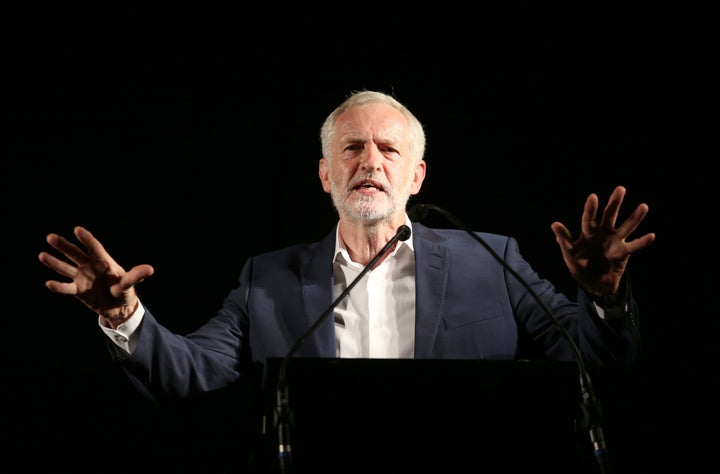 A fresh split over Brexit has emerged in Labour this afternoon, after leader Jeremy Corbyn revealed he did not want the UK to remain part of the Single Market.
Earlier today, a Labour source revealed Corbyn believed membership of the Single Market – which allows the free movement of goods, services, capital and people – "require or put pressure on the deregulation of public services, state aid rules and a whole load of other things."
Corbyn himself later released a statement in which he said he wanted the UK to simply have access to the Single Market for goods and services – a position advocated by many Brexit campaigners in the referendum campaign.
His comments were met with shock by Labour leadership contender Owen Smith and former Shadow Business Secretary Chuka Umunna.
Smith said: "Tens of thousands of Labour members and trade unionists will be worried to hear that Jeremy Corbyn appears to agree with David Davis that our membership of the Single Market is not worth fighting for.
"I have been consistent in saying that trade with Europe is in our national economic interest. It brings jobs, growth and investment.
"Jeremy seems happy to accept Brexit at any cost - even if that means putting British jobs and investment at risk.
"Perhaps this explains why he failed to ask a single question of Theresa May at Prime Minister's Questions about Brexit, and why he failed to campaign hard enough during the referendum."
Umunna argued that workers in Britain "benefit enormously" from being members of the Single Market.
He added: "Furthermore, the rules of the Single Market enshrine vital rights for workers like the right to equal pay, regular rest breaks, and equal treatment for agency workers.
"Labour should be fighting for Britain to stay in the Single Market, not turning a blind eye to its advantages. I hope our party clarifies its position in support of UK membership of the Single Market, and continued close engagement with Europe."
In a statement Corbyn said the party "accept and respect" the result the referendum, and he wanted to see "environmental and social protection" as part of any Brexit deal.
He added: "We will be pressing for full access to the European single market for goods and services as part of those negotiations.
"But there are directives and obligations linked to the single market, such as state aid rules and requirements to liberalise and privatise public services, which we would not want to see as part of a post-Brexit relationship.
"What is essential is that the government brings forward its own agenda for those negotiations to parliament as soon as possible."
The row comes just days after Brexit Secretary David Davis hinted the Government's priority would be controlling freedom of movement from the EU, even if that meant quitting the Single Market.
He told the Commons: "This government is looking at every option but the simple truth is that if a requirement of membership is giving up control of our borders, I think that makes it very improbable."
However, the Prime Minister's Official Spokesperson later claimed Davis's words were only "his view" and that "saying something is probable or improbable is not policy."
Popular in the Community