When couples get married, they want their big day to be a special day which represents the things they are passionate about.
So one pair decided they wanted their wedding cake to feature their favourite politician, Jeremy Corbyn.
Charlotte O'Toole, who runs Bakeorama in Manchester, was asked to make the rather unusual cake for a couple, Alex and Rachel, who are getting married this weekend.
The cake features the face of the Labour leader gazing up at guests, as well as pretzels, ice cream cones, Oreos and an array of other sweet treats.
It was made up of one chocolate orange layer, one Oreo layer and one rainbow marble with coconut and Nutella buttercream layer.
She said: "I think it's a brilliant wedding cake theme and yes I do support Jeremy. He's an honest down to earth man of the people with the best intentions for the country.
"Alex & Rachel obviously feel the same to share their big day with Jez."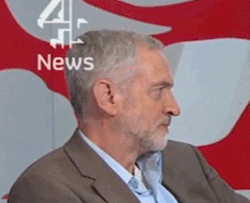 Popular in the Community