A Jeremy Corbyn lookalike was berated by a protester outside Labour HQ on Tuesday night after being mistaken for the Labour leader while a decision was being made about his inclusion on the leadership ballot.
"Cheers and laughter" were said to have greeted the unknown man who unwittingly walked into crowds of onlookers eagerly awaiting the outcome of the National Executive Committee meeting.
The bystander, who had a thin grey beard and thinning hair, was said to have caused quite a stir, with police officers reportedly chasing after him fearing that Corbyn had given them the slip.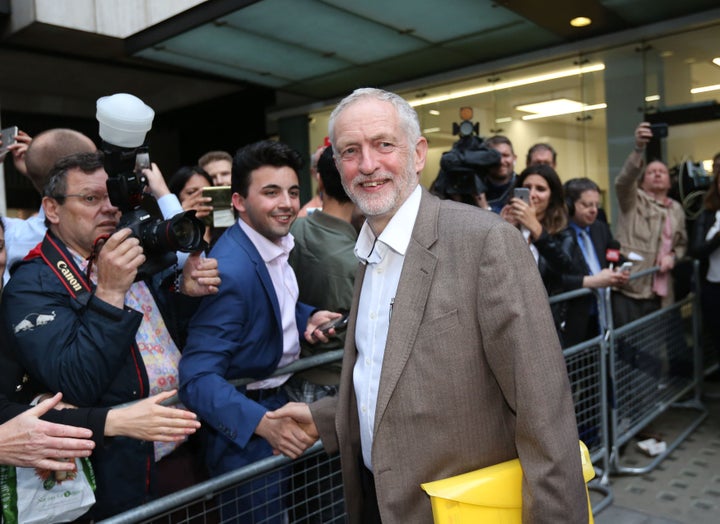 Corbyn had faced the difficult task of having to scrape together the nominations of 51 MPs and MEPs in order to fight off a challenge from Angela Eagle that follows mass resignations from his Shadow Cabinet.
The NEC decided that he could defend his position without being nominated, after an hours-long meeting at Labour headquarters that saw NEC members decide to vote by secret ballot for fear of reprisals or harassment from Corbyn supporters.
The vote was 18-14 in Corbyn's favour and came after Mark Henderson QC was reportedly barred from presenting legal advice that was favourable to Corbyn while another lawyer, James Goudie, presented advice that was not favourable to him.
It was reported that the NEC's 17-15 vote in favour of a secret ballot was swayed by two female members who feared intimidation of recent days. Eagle's constituency office had a brick thrown through its window last night.