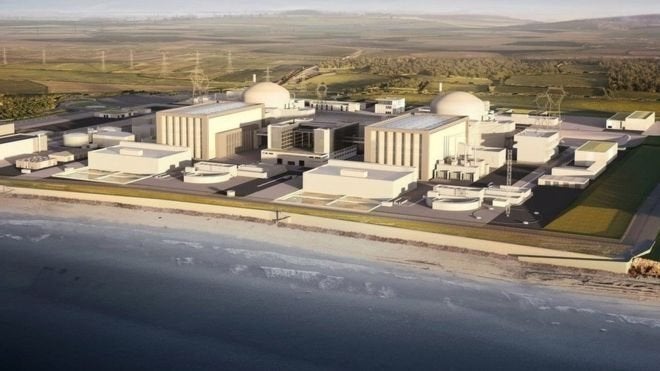 Jeremy Corbyn is facing a backlash from trade unions, party members and his shadow business minister after opposing the construction of a new nuclear power plant at Hinkley Point.
A co-founder of a local Momentum group has abandoned her support for the Labour leader, warning that his stance on the £18bn project proved he was an "anarchist" and "not socialist".
Rachel Garrick switched to supporting Owen Smith after Corbyn declared his opposition to the new plant at Hinkley Point C in Somerset.
"Tories have just put up the cost of your electricity by giving a blank cheque to EDF for a power station that doesn't work," he Tweeted.
Garrick, a Prospect trade union rep who had spent years negotiating to secure jobs at the site, said Corbyn had at a stroke abandoned thousands of skilled workers that Labour should be fighting for.
And Shadow Business Minister Bill Esterson has backed her, telling HuffPost UK that Hinkley was exactly the kind of "shovel-ready" infrastructure project the UK needed to boost the economy in the wake of Brexit.
Following the backlash, a spokesman for Corbyn later clarified his position [see below] to stress Labour had not abandoned Hinkley C.
The Hinkley issue, like Trident and Pfizer, is seen by Smith supporters as a key dividing line in the Labour leadership election, with skilled infrastructure jobs a priority.
However, backers of Corbyn believe his opposition to nuclear power and weapons and big corporations is what makes him attractive as a leader.
The Tory Government stunned the nuclear industry on Thursday night by announcing a review of the controversial Hinkley Point C scheme, despite French energy firm EDF finally declaring it wanted to go ahead.
Concerns over the cost, and security worries about China's role in part-funding the project, prompted Energy Secretary Greg Clark to call a pause.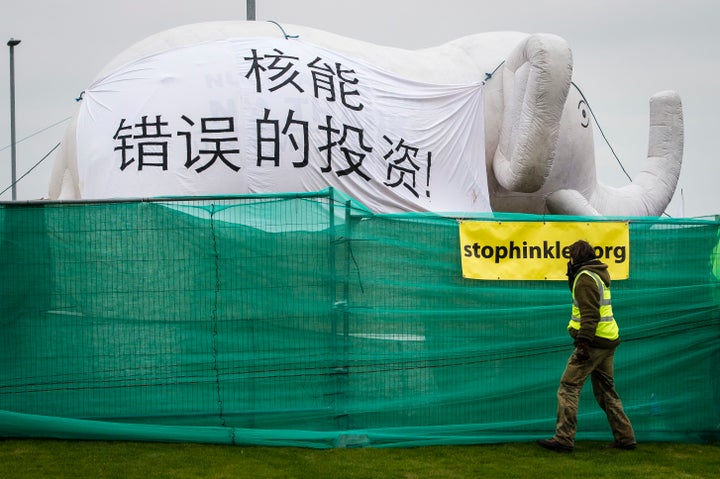 But the trade unions including the GMB, Unite, UCATT and Prospect have all attacked the delay, warning it could jeopardise 25,000 jobs in skilled engineering and construction.
The GMB's national secretary for energy Justin Bowden said the review was "bewildering and bonkers", while TUC general secretary Frances O'Grady condemned the "dithering" on Hinkley and the lack of "investment certainty".
Garrick had been a staunch supporter of Corbyn, having joined the 'Kent for Corbyn' movement during last year's leadership election.
She is a former chair of Medway Momentum and only this week was praising Corbyn for his work in getting the public to turn out, vote and engage in politics.
But when she saw the Labour leader come out against Hinkley C she was furious.
"I'm disgusted by Corbyn's cheap moves on Hinkley. He's betrayed the tireless work of Unite, GMB and UCAT. I will no longer be voting for him," she tweeted.
Garrick told HuffPost UK that Corbyn had shown with his criticism of Pfizer, his stance on Trident and on Hinkley C that he was out of touch with rank and file trade unionists who wanted to support skilled jobs in the UK.
"He just doesn't support genuine trade union issues unless they fit with his agenda. This isn't socialism, it's anarchism," she said.
"Trident is backed by the party, and Hinkley C was a project conceived under Labour and has been supported by Labour. It's a complete backtrack, with no consultation."
"Corbyn putting out facile tweets is making a mockery of a £13bn investment into the UK economy, 27,000 jobs, a plan to create 7% of our electricity capacity, providing 3% of corporation tax. It's essentially zero carbon energy production and we know renewables can't plug the gap."
Garrick, who founded her local Momentum branch, added that she had friends in the movement who were also 'wavering' because Corbyn was proving that he "isn't the genuine left wing socialist he claims".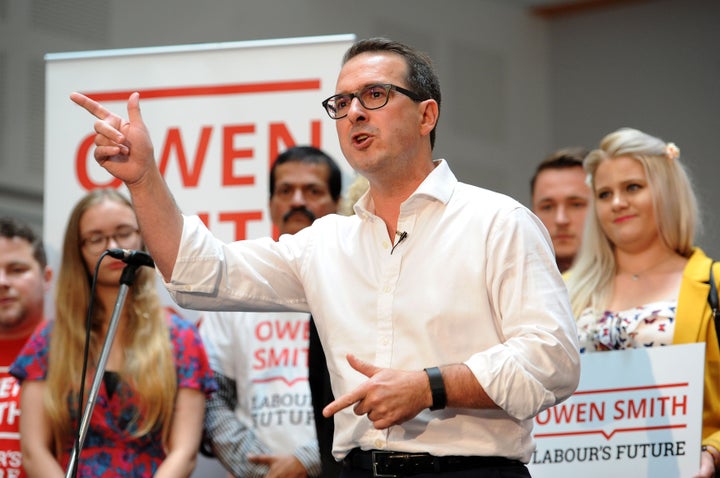 "I don't know where he believes industry lies in the UK, other than in the NHS. He has no genuine concrete solutions," Garrick told HuffPost UK.
"Owen Smith comes from the left wing side of the table, he's got actual experience in industry and he understands the economy."
Her decision prompted a reaction from former fellow Corbyn supporters and she explained on Facebook just why she was now backing Smith instead.
"As a branch councillor I cannot represent my members, who elected me, and support a Labour Leader who has ignored years of hard work by the trade unions to secure this project and moved to make statements against the people I represent.
"This isn't a single issue, this is a matter of principle and representation of workers who the Leader of the Labour Party should be able to support."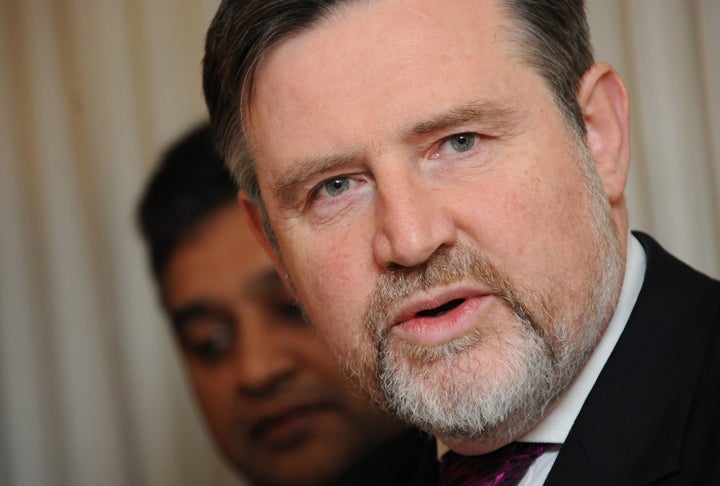 Shadow Energy Secretary Barry Gardiner told the BBC on Friday that Labour had not dumped its support for new nuclear plants but made clear his doubts about Hinkley C. "Labour is clear that there is a role for new nuclear as part of our future low carbon infrastructure; but not at any price," he said.
Esterson, who nominated Smith despite remaining on Corbyn's front bench, told HuffPostUK that he too saw Hinkley C as a chance to help skilled workers.
"This has been very, very badly handled by the Tories but if we are going to do this we need to get on with it. There is a growing crisis in energy supply and as Rachel rightly says there are thousands of jobs depending on this deal going through, well paid, skilled jobs."
"We've got to get the energy mix right but the reality is that nuclear is going to be a part of that mix. Delaying this, delaying Heathrow, all these big infrastructure projects are crucial to the economy after Brexit.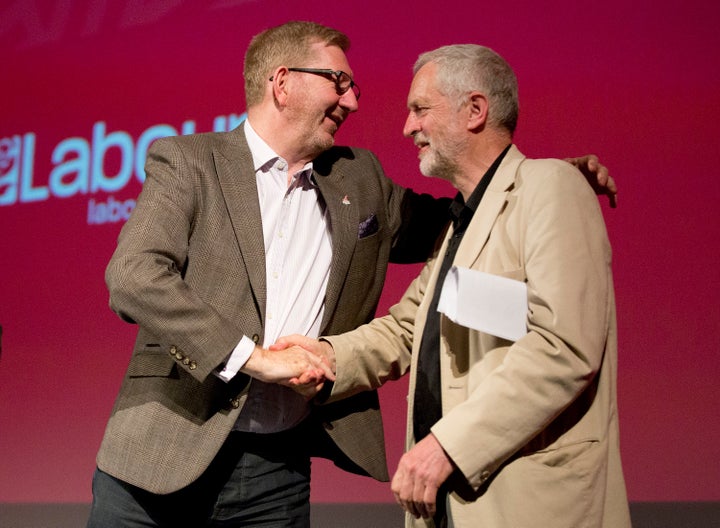 "We should be getting on with shovel ready projects and construction is one of the very best ways of kickstarting the economy.
"Trade unions have been doing a brilliant job in working with all the parties with management at EDF in trying to get the deal at Hinkley C and Labour should be supporting our trade union colleagues in doing just that."
After HuffPost published the criticism, a spokesman for Corbyn clarified his position.
"Labour policy remains to support a mixture of supply for UK power and that includes nuclear.
"If the Government are using this review to get better value for money from the deal George Osborne negotiated, then we support them."
A series of former shadow ministers, many from the 'soft left' of the party, have in recent weeks said that Corbyn and his team have undermined their efforts to draft policy or campaigns attacking the Tories.
Former Shadow Transport Secretary Lillian Greenwood claimed her fares campaign had been ruined by the shadow reshuffle.
Related