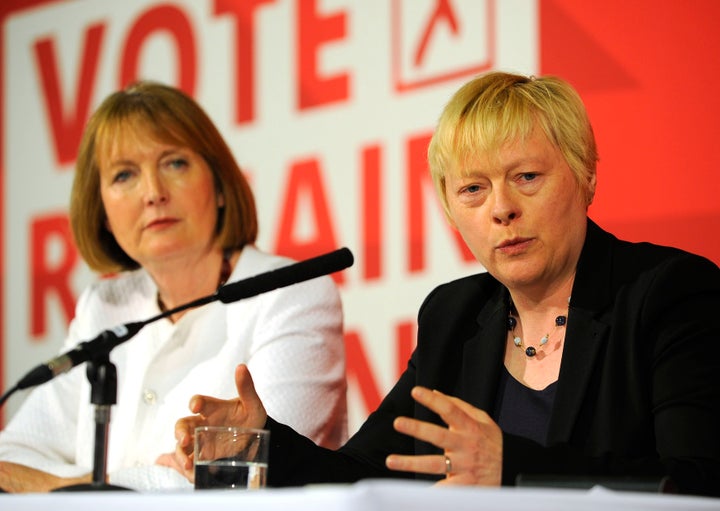 Jeremy Corbyn and Harriet Harman have warned that the EU referendum campaign is being "dominated by Tory men" who should now "move over" to give women more of a say.
And Shadow Business Secretary Angela Eagle urged Home Secretary Theresa May to do more to get involved in the referendum campaign and prevent it from being "Tory blokes fighting a proxy leadership election".
Speaking alongside fellow senior Labour women MPs, Eagle also challenged the Vote Leave campaign to "come clean" about which women's rights they would cut if the UK quit the EU.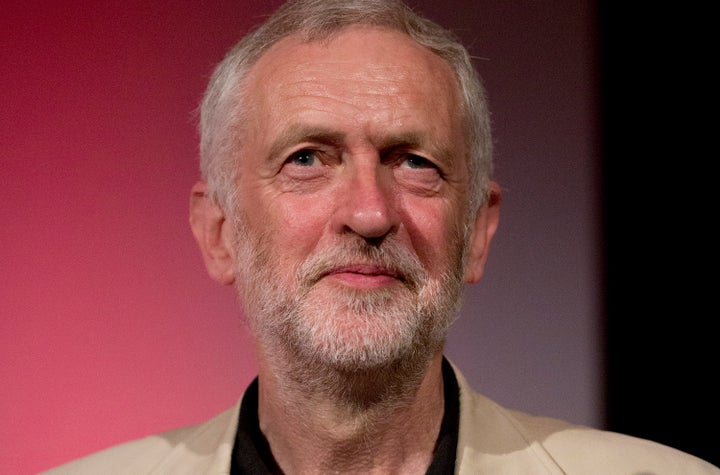 Corbyn, who has been criticised by some of his own MPs for failing to do more to mobilise the Labour vote in the referendum, appeared to justify his stance by suggesting he wanted women to take the lead more.
In a speech at a rally in Hastings, he said: "So far, the referendum debate taking place across the country has been dominated by men, and mostly Tory men.
"This needs to change, we need to hear more diverse voices in this important debate, we need to hear more strong women's voices.
"Women across the country are being let down by a Conservative government that is failing on housing, failing our NHS, failing to create good quality jobs and failing even against its own economic targets.
"We also know that women continue to suffer the impact and burden of callous Tory cuts, much more than men."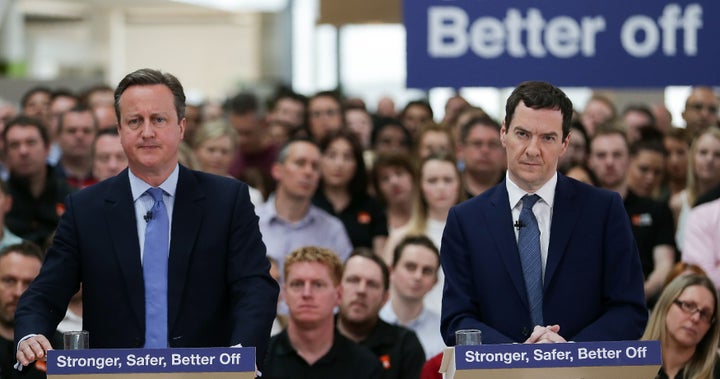 "All the top 10 are white male politicians and we are saying that's not good enough. Let's not blame women here, there has to be a responsibility on men not to be filling up the airtime. They should just move over and let the women be heard.
"We need a more balanced debate. Twice as many women as men have yet to make up their minds."
When asked why the leader of Labour's own referendum campaign was a man – Alan Johnson – Harman replied: "Alan is an excellent leader for the Labour In campaign. I don't want a women-only team, I want a balanced team.
"This is not about Ofcom having more powers. It's about them looking at the powers and influence they've got and actually doing what they can to ensure the campaign has more gender balance."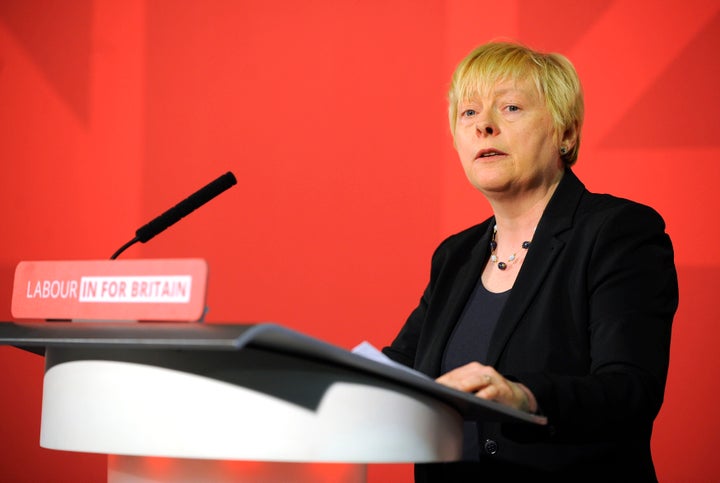 Eagle said that as David Cameron, George Osborne and Boris Johnson dominated the TV coverage, it was time for senior women to step up.
"I, for one, would like to see Theresa May get out there and do some campaigning," she said, adding that the whole campaign so far was an "unmistakably masculine and noisy playground spat", featuring "Boris and his blunder-bus and the Chancellor and his dwindling hopes" of leading the Tories.
The Shadow Business Secretary , who was given the post of Shadow Secretary of State following criticism of Corbyn's lack of senior women in the Shadow Cabinet last year, was asked about Tony Blair's intervention in the EU debate today.
"When I talk to women either outside the school gate or in their jobs or in shopping centres, trying to talk about the EU campaign, they want to hear the facts," she said.
"They don't particularly want to hear from people who used to be Prime Minister. They want the facts, they ask questions. And they are much less decided and are actually on a quest for information."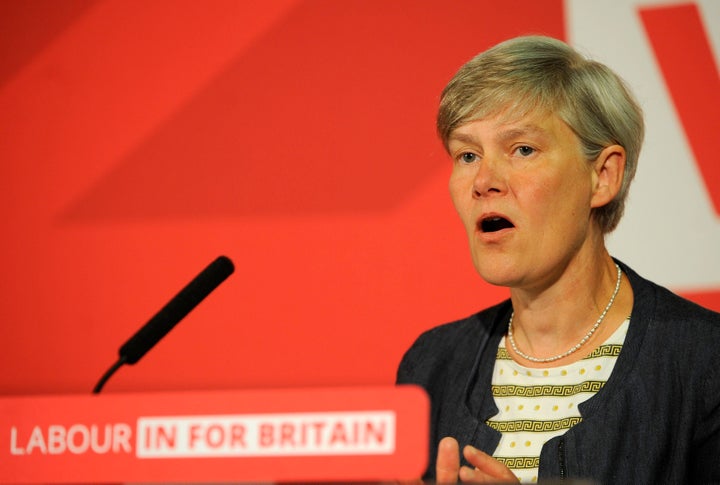 When asked why Corbyn had delivered only three speeches on the EU referendum compared to dozens by David Cameron, Harman replied: "One of the things that Jeremy Corbyn has done in relation to the EU is leading a very united team in support of Remain."
Eagle added: "Jeremy has made three speeches already, there's much more campaigning planned. We are out there from our leader on down, fighting to keep Britain in the European Union."
Shadow Women and Equalities Minister Kate Green said that the debate so far had been conducted in a "male and belligerent way", while Shadow Chief Secretary Seema Malhotra said women would be hit hard by the loss of workers' rights outside the EU.
UKIP's Suzanne Evans countered that the UK had led the way on women's rights and that the best way to protect them was to vote Leave.
Asked if she would advise women to emulate the naked selfies of the Twitter star, she said: "I'm not going to get into the question of reality TV on this panel this morning".
Related