The deadline to secure a vote in the Labour leadership contest will be passed at 5pm on Wednesday, with celebrities including author JK Rowling urging moderates to pay £25 in the hope of removing Jeremy Corbyn.
Harry Potter author Rowling is among stars backing the 'Saving Labour' campaign, including Ross Kemp, Robert Webb and actor Jason Isaacs - who plays Lucius Malfoy in the Harry Potter films.
Rowling tweeted in support of removing the party's leader, suggesting that Britain needs a "decent opposition".
The Labour supporting author has shared a number of anti-Corbyn comments on Twitter and claimed she welcomed the coup against him and was "thrilled to see Labour acting so competently".
Other backers include food critic Jay Rayner, author Robert Harris and the EastEnders and New Tricks star Tracy Ann Oberman, the Daily Mirror reported.
Emmerdale actor Nick Miles also backed the campaign and said: "It's time for Corbyn to resign for the good of our country."
Columnist and Author Caitlin Moran has also revealed she no longer support Corbyn in a damning tweet - despite voting for him to become leader.
The Saving Labour campaign urged those opposed to his leadership to sign up as registered supporters, saying: "Britain and Labour needs new, strong leadership for the months ahead."
Ms Eagle has offered her support to Smith, who says he will make her his "right-hand woman" if he wins the postal vote of Labour members and affiliated and registered supporters, which ends on September 24.
But stars including Ewan McGregor and Charlotte Church have voiced their support for Corbyn, with McGregor calling the rebels trying to topple him "turncoats" and telling Corbyn he hopes he gets "the support you deserve".
A trade union is considering legal action over the decision by the party's ruling National Executive Committee barring an estimated 130,000 new members who joined after January 12 from voting.
The only way for them to get a vote now is to pay £25 to become a registered supporter before the 5pm Wednesday deadline.
Manuel Cortes, general secretary of the Transport Salaried Staffs' Association, which has almost 1,000 members affected by the cut-off date, said Labour "appears to be happy to take their hard-earned cash but appears to be hell-bent on denying them a voice".
Seeking legal redress was "the least we can do to overturn an unjust ban on ordinary working people", he said.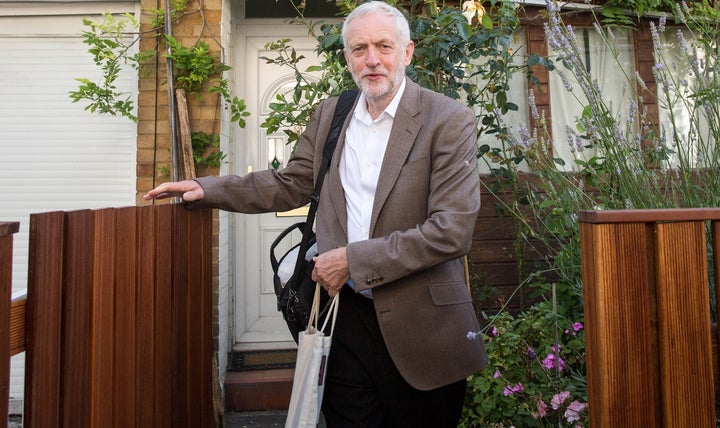 There were signs that Corbyn's campaign may seek to target Smith's past as a lobbyist for US drug company Pfizer, when he was quoted as speaking out in favour of choice in healthcare.
The Times quoted an unnamed "senior Corbyn ally" as saying: "Bring on the Blair-lite candidate. Our members won't be fooled by a TV-savvy turncoat who lobbied big pharma and Tony Blair."
In a statement on the Labour website, Corbyn acknowledged the party was "divided", but added: "We need to use this contest to bring people together around strong policies to turn our fire onto the Tory government."
He said he would fight for "an economy that delivers for everyone, in every part of the country" and urged those involved in the campaign to avoid personal abuse or threatening behaviour and ensure it was a "comradely debate".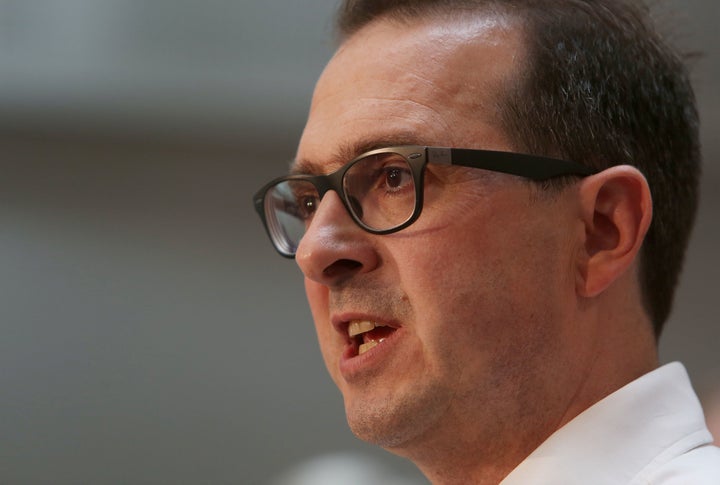 Pontypridd MP Smith, who secured the nominations of 88 of Labour's 230 MPs as well as two MEPs to win his place on the ballot paper, said he would "unite Labour with a radical vision for the future of our party and Britain, backed up by a credible plan to deliver".
Labour MP Jess Phillips, who backed Ms Eagle, said she was "disappointed" there would be no female candidate but was now switching her support to Smith.
The Birmingham Yardley MP told Channel 4 News she would find it "incredibly difficult" to continue as a Labour MP if Corbyn won, but declined to say whether she would sit as an independent.
Asked how Labour MPs would respond if Corbyn won - as polls suggest he will - Smith backer Stephen Kinnock told BBC2's Newsnight: "Those of us who have given a motion of no confidence will be honoured to serve our constituents from the backbenches, and it will be up to the leader to figure out how he forms a credible and effective opposition. I see it as a very difficult challenge for him to face."
But James Schneider, of the Corbyn-backing Momentum group, told Newsnight: "Everybody should accept the result. We've got a democratic election and then whoever wins, we should get behind whoever is supported and move forward as a party."
Related