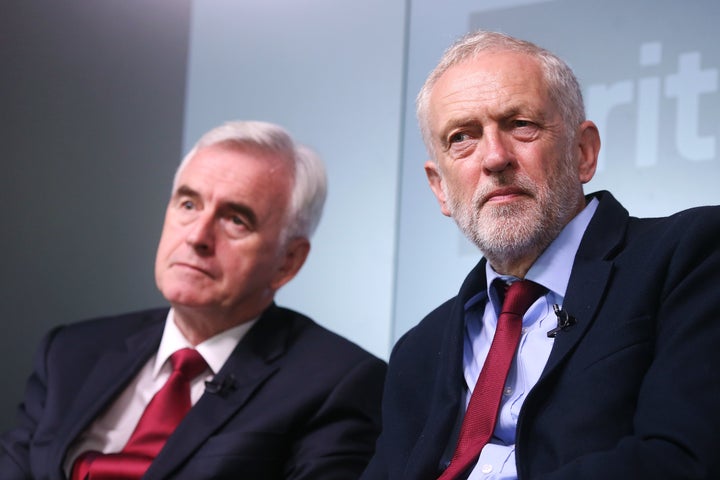 Jeremy Corbyn and John McDonnell have condemned the release of a "hit list" of Labour MPs who have been critical of their reign.
The Labour leader and Shadow Chancellor distanced themselves from the name-and-shame list of colleagues that was put out by the 'Jeremy for Labour' leadership campaign - and offered to personally meet all those involved.
The document, an attempt to highlight what Corbyn supporters believe was abusive online remarks and conduct by MPs, was accompanied by a plea to challenger Owen Smith to disown their behaviour.
But its release - just hours after Corbyn united his party over Tory plans for new grammar schools - sparked a furious backlash among MPs who fear the leadership will move to deselect them.
But speaking after a campaign event on the economy at Bloomberg, Corbyn stressed the list was not released with his blessing.
"I, as you know, never abuse anybody, tempting as it sometimes is. And I don't respond to unkind remarks that I understand are sometimes thrown in my direction because I believe politics is far too important for that."
The Labour leader also told HuffPost UK that far from trying to further divide the Parliamentary Labour Party (PLP), he wanted to build bridges should he be re-elected on September 24.
"I'm very keen on providing olive branches, and indeed a number of olive branches have been offered to me," he said.
He added: "As a practical start for this I'm growing an olive tree on the balcony of my office and it's doing very, very well. It's thriving."
Photos of his real-life olive tree were passed to HuffPost today.
A 'Jeremy for Labour' source last night blamed the publication of the 'hit list' on a mistake by a junior member of the media team.
On Thursday, McDonnell revealed how angry he had been at the list, although he was careful to stress that he believed it was a 'factual' account of the criticisms levelled at Corbyn by his own MPs.
"The thing about last night is it just set us back, and I was furious. Absolutely furious," McDonnell said.
"And just at a time when we were really rebuilding relationships very well throughout the summer, I hope it hasn't set us back. And we will certainly have a conversation with all those involved."
"We will be meeting with all our MPs on any of the issues of concern to them, of course we will. That release came from the campaign, it didn't come from Jeremy. It was just in appropriate, one of our researchers saw a bit of incoming flak and then did a list of all the statements that had been made by other MPs, some of which were not particularly kind, let's put it that way.
"It was a briefing note that shouldn't have gone out and we apologise for that. It certainly wasn't a list in any way to attack anyone, it was just a factual report.
"But again let's just dwell on that point. What we are trying to do at the moment is just work with everybody. Whatever happens in the result next week in the leadership election, we've all got to come together.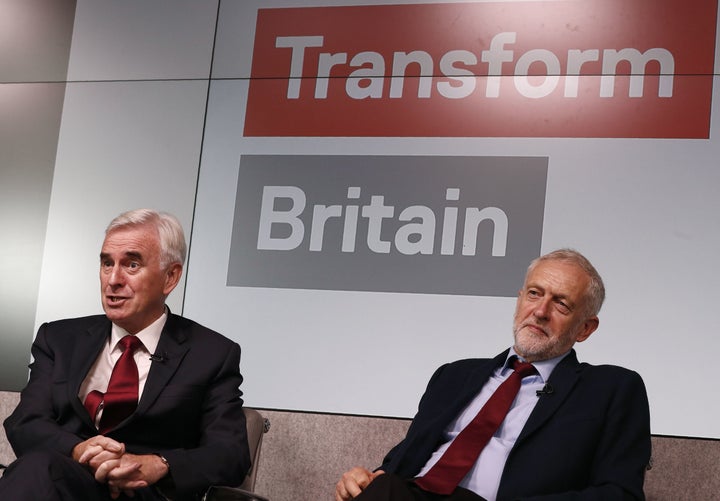 McDonnell said there was unity on economic policy across the party and "the most common expression used by Owen Smith is 'I agree with Jeremy'. And I welcome that".
Another Labour MP named on the list, Anna Turley, said that she welcomed McDonnell's apology and offer of a meeting.
Asked if he stood by remarks made in 2013 that 'as a Marxist' he welcomed the 2008 financial crash, the Shadow Chancellor said: "It was a joke.
"I also said that the bankers have done more to undermine capitalism than anything the SWP have done in the last 40 years. It was taken as a joke and if you listen to the tape, people fell about laughing".