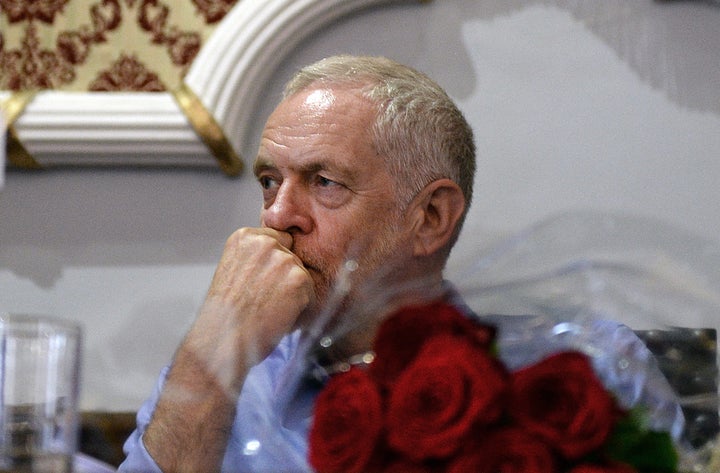 Jeremy Corbyn has been delivered a crushing verdict on his leadership after voters overwhelmingly backed Theresa May on nine out of ten counts in a new poll.
Just 18% of those polled said Corbyn was "good in a crisis", meaning he has fallen five points since the question was asked last year.
May notched up the support of 52% of people.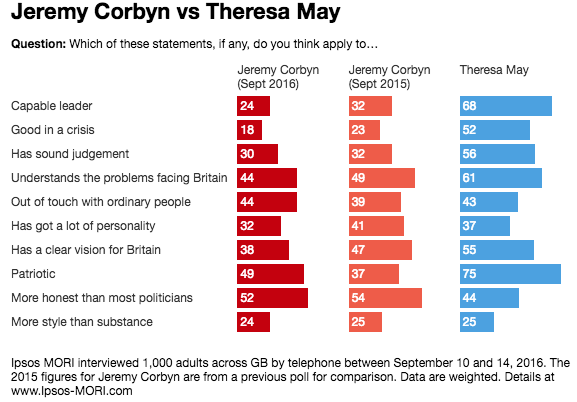 May bested Corbyn on having sound judgement, being patriotic and was even branded more in touch with ordinary people than her adversary.
Corbyn did trump May on one count - honesty - beating her by a margin of 8%, but the figure was 2 points down on his score in September 2015.
He fell back most heavily on having "a lot of personality" and "a clear vision for Britain" but surged by 12% on being viewed as patriotic. Corbyn was accused of "snubbing" the Queen and dishonouring the war-dead a month after becoming leader last year.
Only in 1998, when William Hague was elected Tory leader a year into Tony Blair's premiership, was a bigger rift seen - when Labour enjoyed a 25-point lead.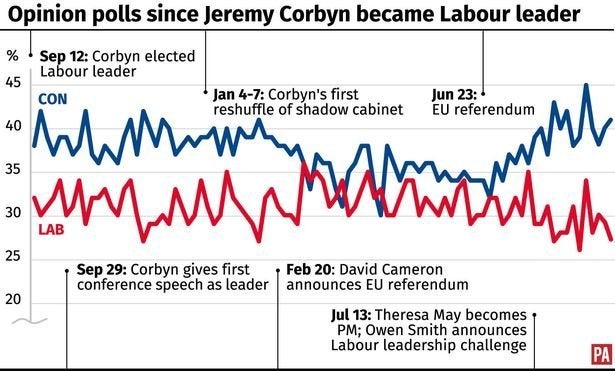 Labour MP Mike Gapes despaired at the news, writing in a post on Twitter that "This is not a happy anniversary for our party."
Popular in the Community