Labour activist Abby Tomlinson has hit out at Jeremy Corbyn for spending his time at "echo chamber" rallies rather than reaching out to opponents and British media.
The 18-year-old, who spoke at a rally with Corbyn and Owen Jones last year, complained the Opposition leader's rallies meant he was "constantly inside an echo chamber of success".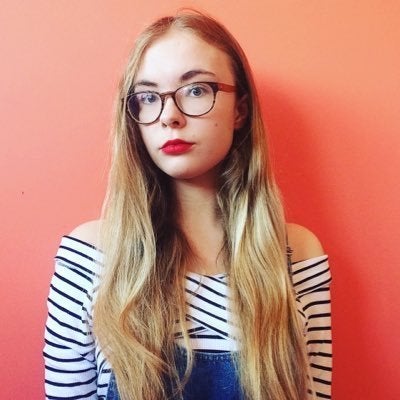 Corybn rallies over the last week have attracted thousands of supporters, but Tomlinson said there was no correlation between this and being able to win a General Election.
Writing in a blog post, she said events are "great for Jeremy's ego" but do "nothing" to help the party to achieve election victory, she claimed.
"We can't win with rallies," Tomlinson wrote. "They don't do anything. It seems like a ridiculously obvious point to make but, do you know who have literally zero rallies? The Tories. Do you know who keep winning elections? Also the Tories."
Tomlinson argued it is "easy" to see why Corbyn may believe he can win a 2020 election because he "spends so much of his time around people who admire and idolise him".
"He'd rather be applauded by people who would already vote for him than questioned by those who need convincing."
She said Corbyn's rallies, most recently in Liverpool on Monday, "perpetuate a false narrative, a narrative that says we are winning.
"We are not winning. When you speak to people who don't go to rallies, who aren't members of the party, you get the feeling that we're losing, and badly. The polls suggest this too – and for those of you who don't trust polls, remember that they actually overestimated Labour support in 2015."
Rallies of such size are virtually never seen for leaders of major parties. Corbyn's leadership challenger Owen Smith was asked on Wednesday how his own support base compared:
Tomlinson claimed "one of the fundamental problems with Jeremy" was his unwillingness to reach out to the media - which is often portrayed as hostile by his supporters - and those who oppose him.
Most people don't attend rallies, she pointed out, and their interaction with politics is through the media.
While Corbyn shines on stage at rallies, he is "barely half as convincing or inspiring" in media inteviews, Tomlinson claimed.
Tomlinson initially supported Corbyn and has shared a stage with him, as well as interviewing him last year.
She described speaking at a Corbyn rally in 2015 and receiving enthusiastic applause and congratulations. "It was an incredible feeling. I experienced this for an hour. This is basically Jeremy's life.
"It's easy to forget on that stage, in the applause, about the countless people at home who aren't applauding."
Tomlinson started the 'Milifandom' movement in support of previous Labour leader Ed Miliband before the 2015 election.
Related