Jeremy Corbyn said the military action against Syria was "legally questionable" and makes real accountability for war crimes less likely.
The Labour leader was speaking after four RAF jets joined French and American forces in attacking the Assad regime over the alleged chemical attack on civilians.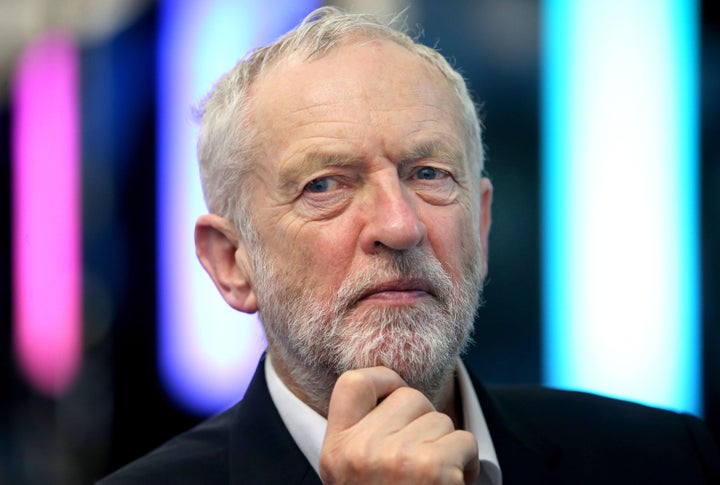 Corbyn said he would be pushing for the Government to release the legal advice it has received on action and demanding it goes back to the United Nations to get a new resolution.
He said: "Bombs won't save lives or bring about peace.
"This legally questionable action risks escalating further, as US defence secretary James Mattis has admitted, an already devastating conflict and therefore makes real accountability for war crimes and use of chemical weapons less, not more likely.
"Britain should be playing a leadership role to bring about a ceasefire in the conflict, not taking instructions from Washington and putting British military personnel in harm's way.
Corbyn continued: "Theresa May should have sought parliamentary approval, not trailed after Donald Trump.
"The Government should do whatever possible to push Russia and the United States to agree to an independent UN-led investigation of last weekend's horrific chemical weapons attack so that those responsible can be held to account."
He told broadcasters the use of chemical weapons was "appalling and disgusting".
He added: "The consequences of any country taking unilateral action that has no legal basis are that it's an encouragement for others to do exactly the same and reduces our ability to complain when others do that."
Corbyn said the role of Britain was to be an "honest broker" in trying to bring Russia and the US together in agreement at the UN.
The Labour leader said Russia and the US had reached an agreement in 2013 on Syria.
May is certain to face MPs' anger on Monday when parliament returns from recess. In 2013, MPs voted down British military action against the Assad regime and the latest incident raised questions over whether they should be allowed another vote.
She has said she will make a statement to the House of Commons on Monday.
Lib Dem leader Sir Vince Cable said the failure to do this "fatally undermines the integrity of this mission".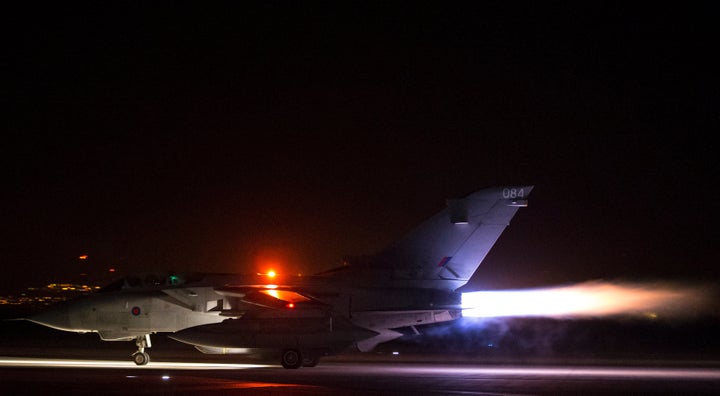 "It shows a weak Government putting short term political expediency before democracy and in so doing further diminishing the standing of Britain in the world," he added.
"Riding the coattails of an erratic US President is no substitute for a mandate from the House of Commons.
"The Prime Minister could and should have recalled Parliament this week and sought the approval of MPs before proceeding."
The SNP is pushing for an emergency debate on the matter.
Nicola Sturgeon said: "There has been no explanation from the Prime Minister or the President on how this action, taken without parliament's approval, will halt the use of chemical weapons or contribute to a long term peace in the area.
"Air strikes by US and UK forces have not resolved the situation in Syria in the past and I am not persuaded they will do so now.
"This action risks not just further escalating the civil war in Syria but also a dangerous escalation of international tensions."
Speaking at Downing Street on Saturday morning, May said the strikes were "limited and targeted" and designed to degrade the Syrian regime's ability to develop and use chemical weapons.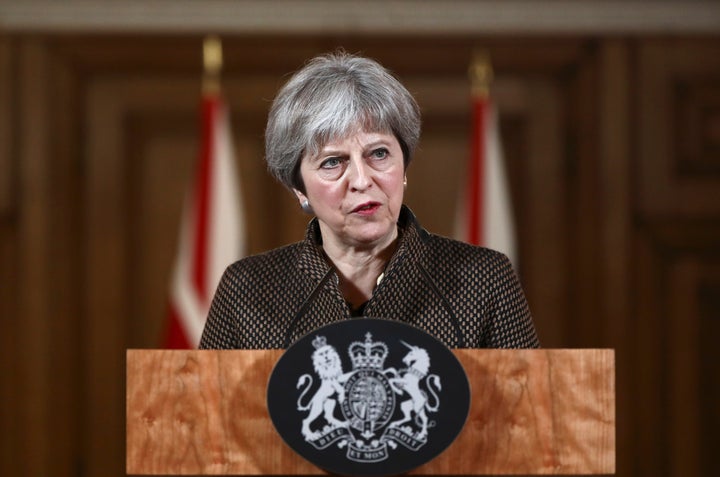 She told reporters: "The action that took place last night was an action which was focused on degrading and deterring the operational capability and the willingness of the Syrian regime to continue to use chemical weapons.
"There have been many instances when we have seen them using those chemical weapons.
"But I believe it should also be a message to others that the international community is not going to stand by and allow chemical weapons to be used with impunity."
May said chemical weapons had "all too often" been used in recent times.
"I think it is right that the international community has come together and said we will not accept this," the prime minister added.