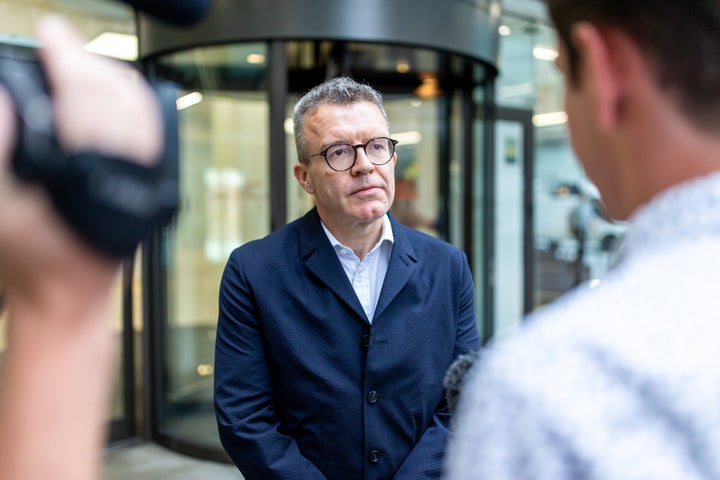 Labour leader Jeremy Corbyn has halted a motion to abolish the position of deputy leader, which had been proposed in a bid to oust Tom Watson.
However, Corbyn used the NEC meeting on Saturday to call for the post of deputy leader to be reviewed – rather than have a vote on abolishing Tom Watson's role.
A source said: "Jeremy Corbyn proposed that the motion not go to a vote and instead that there be a review of the position of deputy leader and other positions in support of the leader.
"This will consider how democratic accountability can be strengthened to give members a greater say, expanding the number of elected positions, and how diverse representation can be further improved.
"The NEC agreed to his proposal."
Watson told the BBC that the first he heard of the motion – tabled by Momentum founder Jon Lansman – via a text message he received late on Friday evening, and described it as a "sectarian attack" on a "broad church party".
Lansman said that Watson's call last week for a Brexit referendum to take place before a general election, and for the party to campaign for Remain, was proof that his views did not align with the party's leadership.
Speaking to the BBC this morning, Watson said the move late on Friday evening was driving the party into a "different kind of institution where pluralism isn't tolerated."
He went on to describe it as a "sort of sleight-of-hand constitutional change to do a drive-by shooting of someone you disagree with on the issue of the day", in reference to Brexit.
"If people want to remove me, let the members remove me," he said. "rather than having a secret paper at a meeting at the last minute.
"These kinds of things happen in Venezuela, they shouldn't be happening in the United Kingdom."
With the prospect of a general election looming, many criticised the motion and urging unity against the Conservatives rather than concentrating on internal tensions.