Jeremy Corbyn could win the next general election if the Tories fail to tackle Britain's housing crisis, the architect of David Cameron's home-building policy has admitted.
Alex Morton, who worked in Downing Street and devised Conservative manifesto housing policy, said that the issue was a huge threat to the party's connection with many voters.
"I think the new Government feels very keenly the need to increase housing ­supply," he said.
"This housing crisis, and the related feeling of unfairness, is the one thing Labour under ­Jeremy Corbyn could use to claw itself back into power."
Morton's remarks came as Shadow Chancellor John McDonnell prepared to release a new video promoting Labour's own plans to build a million new homes in five years.
Labour's Shadow Housing Secretary John Healey told HuffPost UK: "Even David Cameron's inner circle now admit that Conservative failure on housing is a huge liability for their party with the public.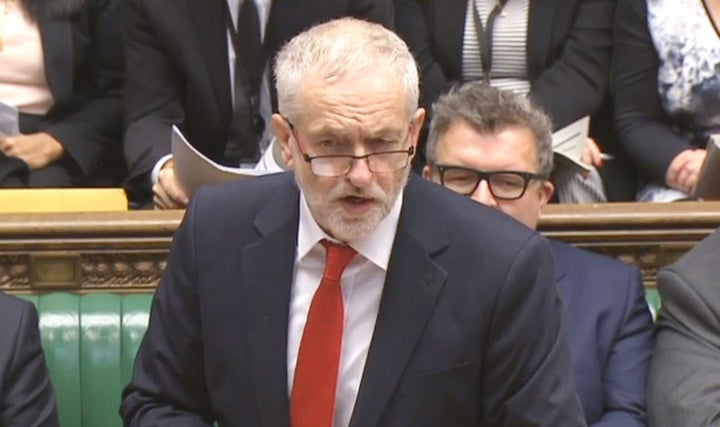 "The Tories are right to be worried. Their six years of failure has seen the housing crisis get worse on all fronts, directly as a result of Conservative policy decisions.
"Homelessness has doubled, investment in affordable homes to rent and buy has been slashed and the number of young home-owners is in freefall.
"Things can be different. Labour will invest in thousands of new affordable homes to rent and buy and fix the mess left by Tory Ministers."
Morton, a former Policy Exchange think tank chief was hired in 2013 by No.10 to kick-start the Tories' housing policy.
During his time in Downing Street, he helped to implement the government's Starter Homes policy that aimed to deliver 200,000 discounted homes for first-time buyers under 40.
As a member of the No.10 policy unit, he has also advised the ex-PM on plans to transform some of the country's most run-down housing estates.
In his new video, released to HuffPost UK, McDonnell revisits his childhood council home in Liverpool and talks about how Labour governments rescued millions like him from 'slums'.
During his leadership campaign, Corbyn unveiled a radical plan to build a million new homes in five years, with at least half a million council homes, through a "public investment strategy".
He also pledged: "We will end insecurity for private renters by introducing rent controls, secure tenancies and a charter of private tenants' rights, and increase access to affordable home ownership"
He also countered her claim that the Tories had delivered on a promise to "one-to-one replace" council houses that would be sold under Right to Buy. Corbyn said they had only replaced one in five.