Jeremy Corbyn was greeted with 'oh, Jeremy Corbyn' chanted to the tune of The White Stripes' Seven Nation Army after gatecrashing a music festival in the Wirral.
The Labour leader made a surprise appearance on stage in front of around 20,000 people at the festival headlined by The Libertines.
Corbyn's speech at the Wirral Live music festival at the Tranmere Rovers' ground, Prenton Park, saw him pledge to get Premier League clubs to invest 5 per cent of their income in grassroots football.
"This is a fantastic opportunity, look here, we've got football and music all in the same place. Tranmere are a club with this fantastic working class history and involvement in the community.

"I love football and I love sport and I want it for everybody, so do you know what I want to happen after this election?

"Those very wealthy clubs in the Premiership, pay your 5% so we've got grass roots football for everybody - for the future. So the kids can play, the girls, the boys and all of those with disabilities and all of the other sports - sport for all!

"And it's also about young people and music and what they can achieve, Merseyside and its history of music is the music capital of our country.

"What I want is every school to have the money for every child to learn musical instruments."
His appearance lit up social media.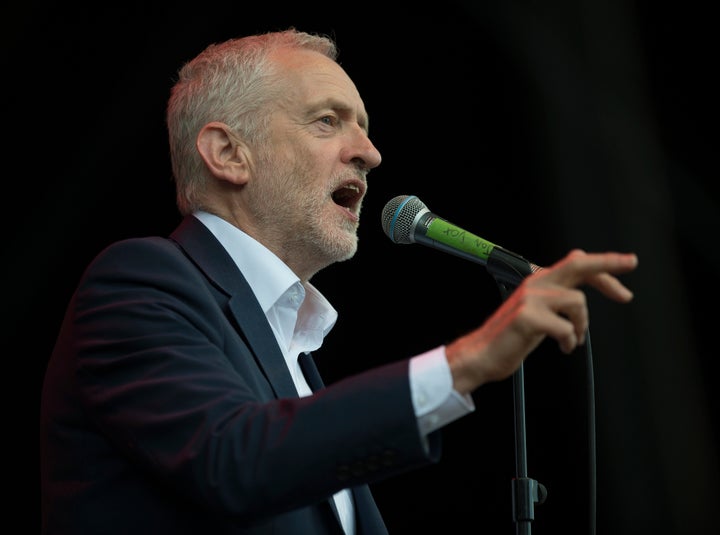 After his address, Corbyn tweeted:
"Great to speak at Prenton Park to this incredible crowd about Labour's transformational manifesto that will deliver #ForTheMany."
The Labour leader has bagged a series of celebrity endorsements during the election campaign.
Earlier, Corbyn addressed another crowd on Merseyside at a rally in support of Wirral West candidate, Margaret Greenwood.