Jeremy Corbyn's excruciating appearance on Woman's Hour has sparked uproar from his supporters who have accused interviewer Emma Barnett of being biased and even a "Zionist".
Barnett went in for the kill asking whether it was indicative of voters being unable to trust Labour with their money.
She added: "It's quite troubling, this is a policy you are launching today Mr Corbyn and you don't know how much it's going to cost."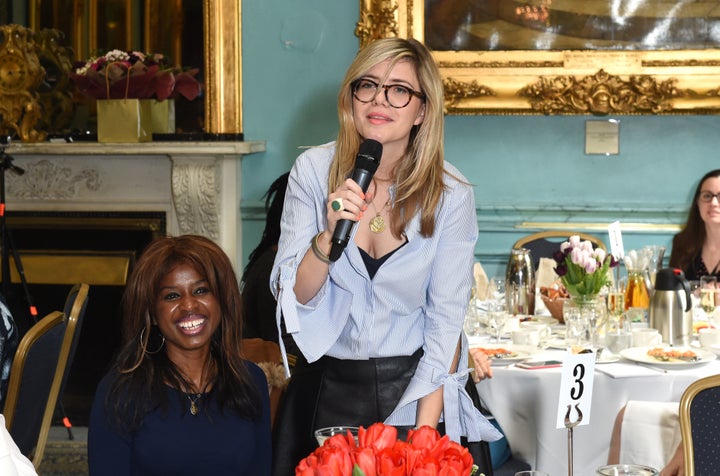 Barnett's performance was compared to last night's leader interviews during which the normally-combatant Jeremy Paxman largely failed to land a blow.
But Corbyn's supporters were not so pleased, accusing Barnett of bias and being overly aggressive.
Others suggested that not knowing the headline figure on a policy your party has launched just that day wasn't such a big deal.
Barnett's Twitter cover photo depicting influential British women even came in for criticism.
Corbyn sharply criticised those levelling abuse at Barnett.
In a speech in Watford, he said: "It is totally and absolutely unacceptable for anyone to abuse anyone."
The interview was a sharp wake-up call for Corbyn after he was widely regarded to have performed well under a grilling from Paxman during Monday's TV debates.
The Labour leader, as expected, was given a tough time by the former Newsnight host when facing the journalist in the Sky News and Channel 4 head-to-head leader interviews.
But observers felt Paxman's confrontational style was too much, and meant he failed to quiz Corbyn properly.
In particular, Paxman zeroed in on long-held Corbyn beliefs that are not in Labour's election manifesto, which was supposed to expose him as weak but in reality made the party leader look reasonable.
Related