Not that you would have known however as a series of ironic glitches and blunders meant a lot of people couldn't watch it online.
Firstly, the Facebook Live feed of the#DigitalDemocracy manifesto didn't seem to be working.
After the event the entire video appeared to have been pulled from Corbyn's Facebook page leaving a graphic plugging the talk as the most recent post.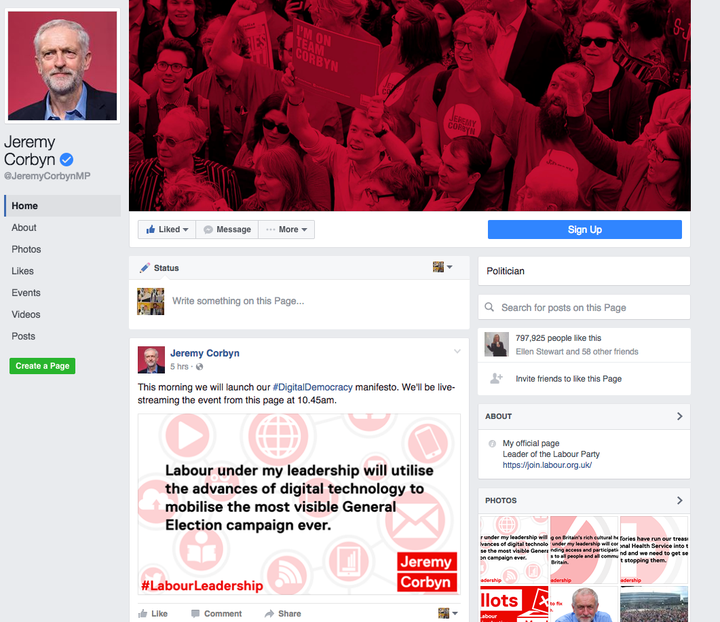 There was further embarrassment as a graphic used repeatedly on the Labour leader's Twitter feed showed an incorrect URL.
While the Facebook link was correct, www.jeremycorbyn.com/JeremyCorbynMP leads to this...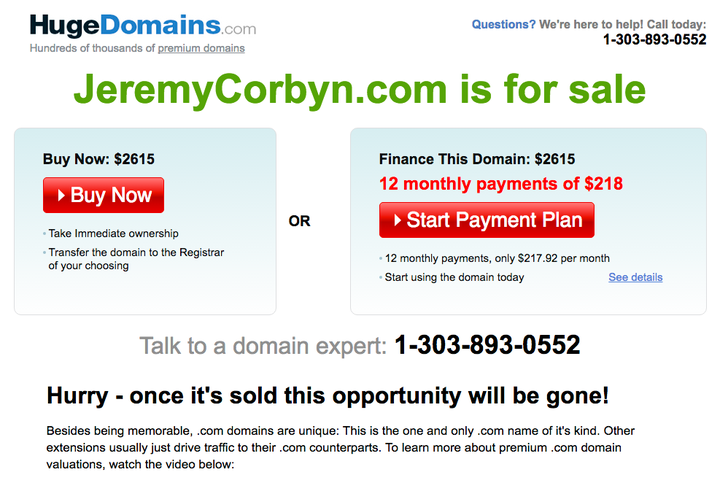 Additionally, some people appeared to have a formatting issue although Corbyn's team said it was not due to an error on their part but instead may have had something to do with the device it was viewed on.
Regardless of the live video, the speech did go ahead.
Appearing at Newspeak House Shoreditch on Tuesday morning, he said: "My leadership campaign is leading the way in harnessing the advances of new technology to organise political campaigning like we've never seen before.
"The creativity of the networked young generation is phenomenal. We have thousands of young volunteers on our campaign taking part in this digital revolution.
"We will channel this new energy and creativity into Labour's general election campaign whenever it comes, it's in this way that Labour can get back into government.
"Labour under my leadership will utilise the advances of digital technology to mobilise the most visible general election campaign ever.
"There is also a clear need for more online democracy and our manifesto today sets out how Labour would democratise the internet in order to rebuild and transform Britain, so that no-one and no community is left behind."
As part of his digital manifesto he announced plans for high speed broadband and mobile connectivity for every household, company and organisation in Britain, no matter how rural.
He also promised to launch a public consultation to draw up a digital bill of rights, and develop a digital citizen passport - a voluntary scheme that will provide Britons with a secure and portable identity for their on-line activities.
Corbyn pledged to create a free on-line hub of learning resources for his planned National Education Service and to require all publicly funded software and hardware is released under an Open Source licence.
He also promised to foster more cooperative ownership of digital platforms by getting his proposed national investment bank to fund websites and apps designed to slash the cost of connecting producers with consumers.
And he said he will utilise the internet to promote popular participation in politics.