Health Secretary Jeremy Hunt told MPs on Wednesday that the contract, which has been widely opposed by those within the NHS, will be forced on doctors.
His announcement comes as the nation's media is focused on the findings of the official report into Britain's controversial invasion of Iraq.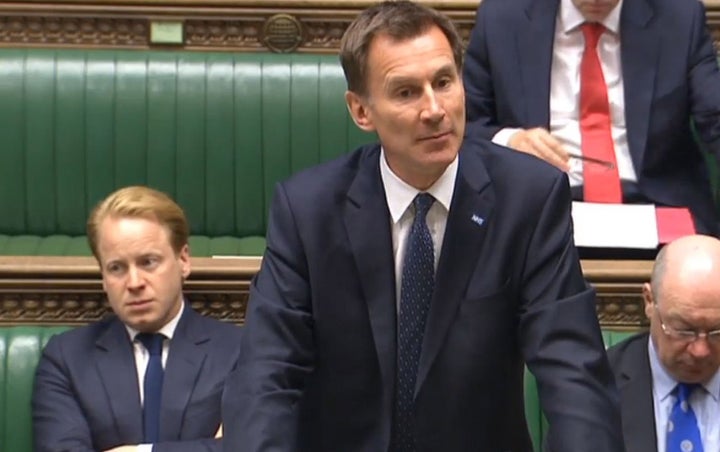 The Home Office also announced today a 1% pay rise for police in England and Wales.
Hunt said told Parliament on Wednesday it had been a "difficult decision" to take but the NHS needed certainty, including in light of the UK's decision to leave the EU.
On Tuesday, junior doctors voted against accepting a new contract proposed by the Government.
Doctors voted 58% in favour of rejecting the terms and conditions put forward.
British Medical Association (BMA) junior doctors committee chair Johann Malawana called on the Government yesterday to respect the result of the vote and said there should be no transition to the new contract until further talks had taken place.
Hunt described the junior doctors' vote as "extremely disappointing".
The timing of Hunt's announcement did not go unnoticed.
The junior doctors' contract will be introduced in October.
"Unfortunately, because of the vote we are now left in a no-man's land that, if it continues, can only damage the NHS, Hunt said in a statement.
"Protracted uncertainty at precisely the time we grapple with the enormous consequences of leaving the EU can only be damaging for those working in the NHS and the patients who depend on it."
He continued: "Many people will call for me to return to negotiations with the BMA and to them I would like to say this: We have been talking or trying to talk for well over 3 years.
"There is no consensus around a new contract and after yesterday's vote it is not clear that any further discussions could create one.
"However, I do believe the agreement negotiated in May is better for junior doctors and better for the NHS than the original contract we planned to introduce in March.
"So rather than try to wind the clock back to the March contract, we will not change any of the new terms agreed with the BMA."
The BMA has not yet responded to Hunt.