Jon Snow has mocked Jeremy Hunt for making the "painful discovery" that talking to junior doctors was the best way to resolve his long-running dispute with them.
The Channel 4 News anchor claimed Hunt had "finally accepted" what the striking medics has been saying "all along" - that their quarrel with him was about the future of the NHS, not salaries.
"With respect Secretary of State, these talks have been going on three years and in the first year there whole aspect of Saturday working - the whole idea of the seven day NHS - was not in the mix.
"There were other issues which were being successfully negotiated. Today you've accepted what the doctors have been saying all along: that this is not just about pay, it's about the whole workings of the NHS. Finally you've accepted this."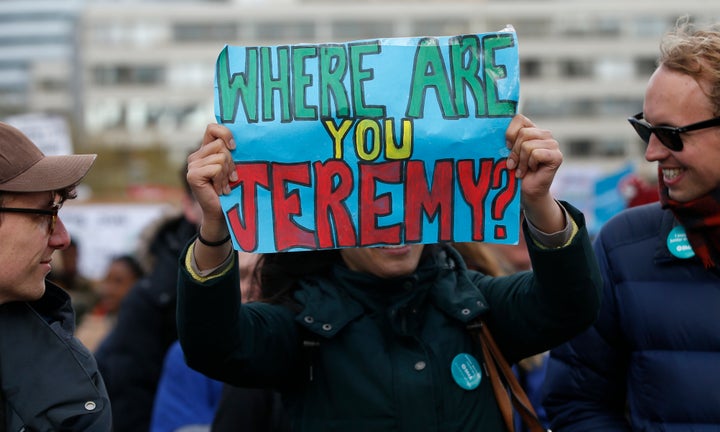 Hunt responded, saying he "fully accepted" that the frustrations of many junior doctors were to do with more than just the substance of their new contract.
He added his job as health secretary was to improve weekend-care in hospitals and deliver the Conservative manifesto commitment to provide a "truly seven-day NHS".
But Snow was having none of it, sniping back: "Let's look forward then. Next are the consultants - are you going to treat them the way you've treated junior doctors?"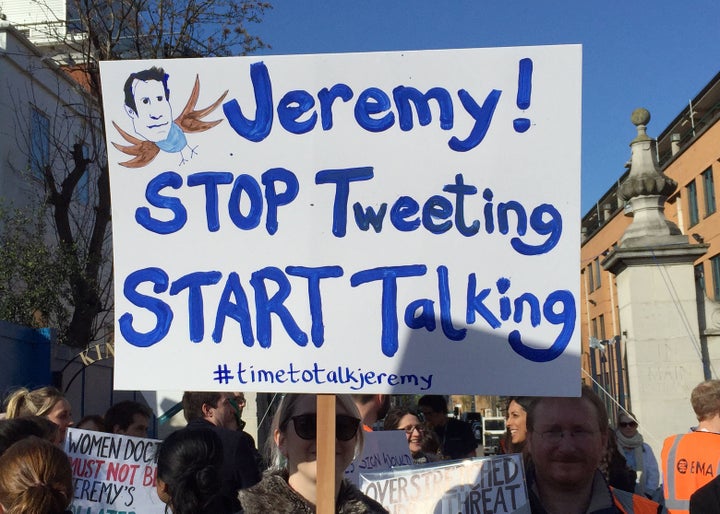 "I think the lesson, what's happened, is that discussion and dialogue is the best way to resolve these problems," Hunt responded simply.
An incredulous Snow quipped back, lambasting the health secretary for it taking some of the most drastic upheaval of the NHS in the service's history for him to realise the benefits of dialogue.
"Gosh! What a painful discovery," he mocked. "It's taken you threats of strikes, actual strikes, it's taken total disruption of the NHS and you say you've now discovered that talking's a good idea."
It comes after a group of junior doctors staged a permanent protest outside the department of health, demanding he talk with them to discuss the threat of the contract being imposed on them.
Hunt has previously blamed doctors' union the British Medical Association (BMA) for talks over the contract breaking down.
In March, he told MPs in the House of Commons: "Let me just remind the House... what Nye Bevan, the founder of the NHS, actually said about the BMA. This is what he said:
"'This small body of politically poisoned people have decided to stir up as much emotion as they can in the profession.
"'They've mustered their forces on the field by misrepresenting the nature of the call and when the facts are known their forces will disperse.'"
The deal will now be rejected or endorsed by the BMA's 45,000 junior doctor members in a ballot.
Popular in the Community