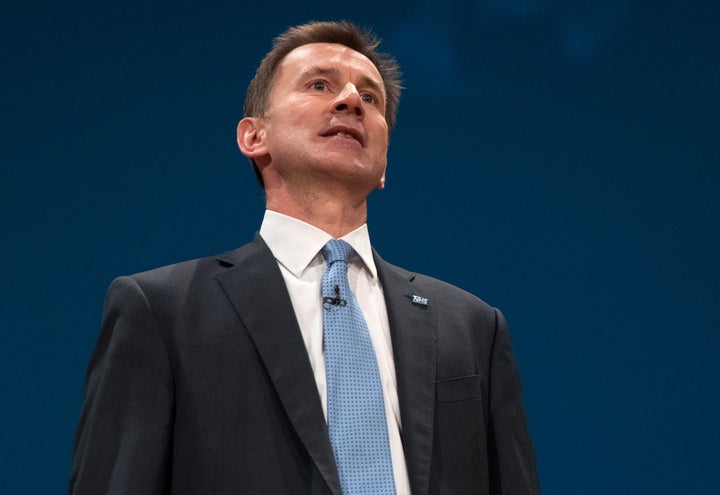 Jeremy Hunt is coming under scathing criticism from NHS staff and patients for calling for the number of foreign doctors to be cut and replaced with "home-grown" talent.
The health secretary declared plans in his Conservative party conference speech to drastically reduce the number of medics born overseas who come to work in Britain.
"Is it right to import doctors from poorer countries that need them whilst turning away bright home graduates desperate to study medicine?" he asked.
But the move prompted fierce scorn from NHS staff, with many defending foreign medics on Twitter with the hashtag "#NotAllHunts".
"I'm a foreign doctor and I know most British people are #NotAllHunts," one GP wrote.
Patients also leapt to the defence of their doctors, revealing their gratitude at being treated and deriding Hunt for "looking to passive-aggressively eject non-British-born doctors".
While one person suggested Hunt may have a bigger challenge attracting native Brits to join the NHS given his treatment of the health service's tens of thousands of junior doctors.
The emphasis on driving down Britain's reliance on foreign workers post-Brexit has been a recurring theme at the Conservative party conference.
The home secretary had said the proposal was to prevent migrants "taking jobs" that "British people can do".
READ MORE: