Vine was travelling in Kensington on August 26 when the woman launched a volley of abuse at him that culminated in her threatening to "knock him out" and kicking at him.
Recorded on front and back cameras mounted on his helmet, the footage shows the confrontation that began after the Crimewatch host stops in front of her on a narrow street.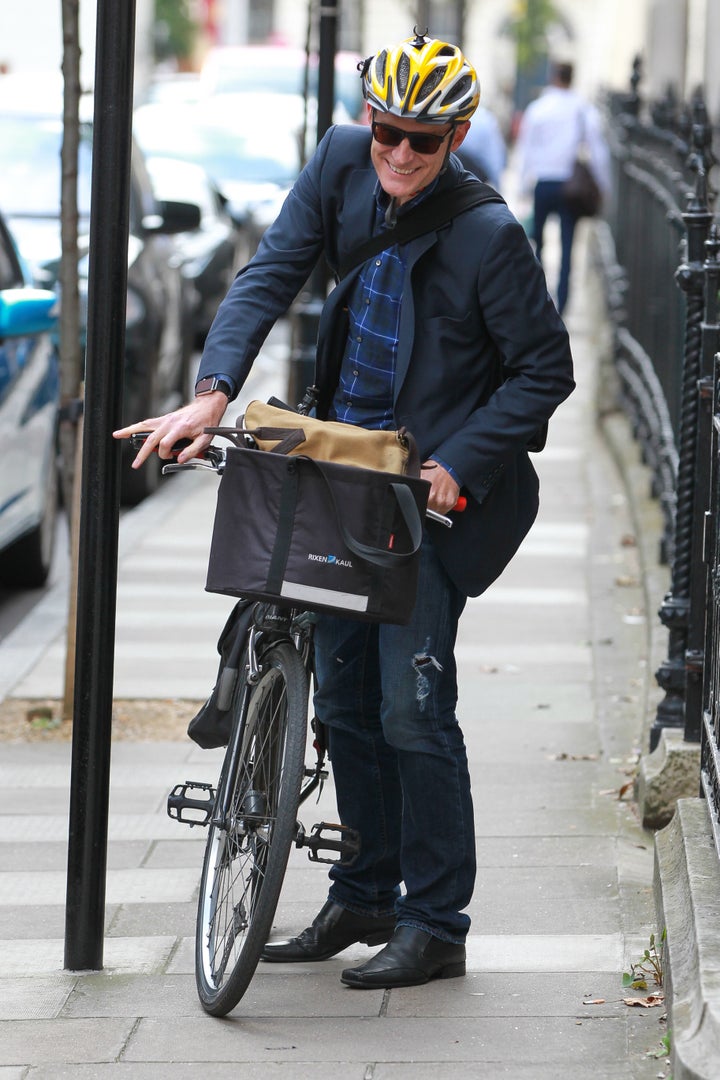 Leaving her Vauxhall hatchback to confront him, the motorist shouts: "Why would you stop in front of my car? Do you not respect your fucking life?
Vine, 51, replies: "I've got to be within a car's width of the parked cars", at which point she begins kicking out at him and ordering him to move.
She then returns to her car and drives off quickly, just missing another parked car.
Thirty seconds later, Vine catches up with her at another crossroads and she leaves the car and says: "I'm going to knock you out."
Vine responds: "Don't hit me. That would be assault."
After she returns to her car, Vine claims she formed her hand into the shape of a gun, prompting him to say: "Wow, a gun is not appropriate."
Vine published the footage last week and on Monday, police said they had made an arrest.
A Metropolitan Police spokesman said: "On Friday, 2 September, officers from Kensington and Chelsea arrested a woman following an incident between a cyclist and a car on Friday, 26 August.
"The Met's Digital Contact Centre or 'Digital 101' team received a message concerning the incident on the same day, and the footage was assessed.
"The 22-year old woman was arrested on suspicion of common assault and a public order offence. She has been bailed to return to police on a date in early September."
Vine described the incident as "such a horrible moment", adding it was "no fun getting a kicking".
On Sunday, a woman called Shayna, claiming to be the female driver involved, told The Sun she was being "slated" and there was a "real racist element" to the response to Vine's video.
She said: "He made me look impatient but he was riding on the pavement and came out on to the road in front of me, with no hand signals.
"The road had parking on either side. He was dangerous. He pulled out in front of me, making me have to make an emergency stop."