When The Huffington Post UK sat down to chat with the star, we hoped she'd throw a highlighter recommendation our way - but, turns out, the glow is all natural.
Luckily for us though, it's not simply down to the actress' Hollywood-worthy genes, but a combination of healthy diet, a penchant for exfoliation and skincare products from her own non-toxic cosmetics brand Honest Beauty.
Read on to discover the best makeup advice Alba's ever learned, how she preps for photoshoots and the simple haircare trick she incorporates into her workout routine.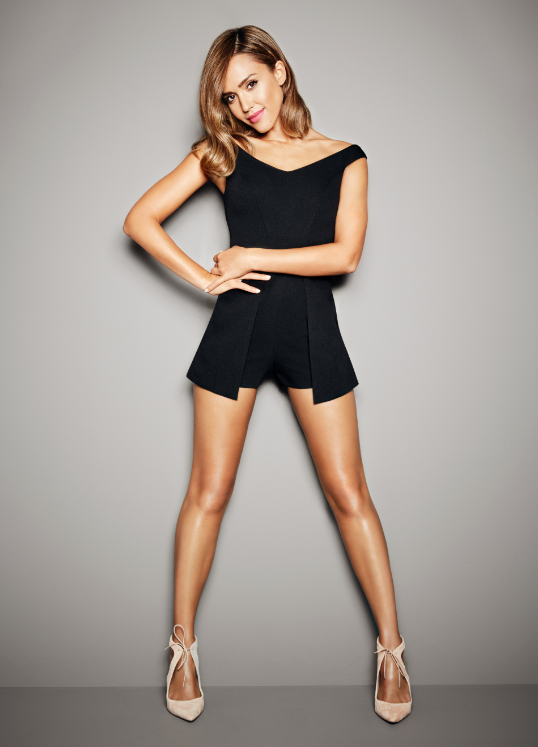 What's the best beauty advice you've ever been given?
A makeup artist told me not to over-powder. Back in the day, I thought you needed to powder all over to set your makeup, but you actually only need to powder in the T-zone or where you get more oily.
I never powder underneath my eyes so that my concealer never gets cakey, and I can reapply it and dab more on throughout the day. That way it always looks moist and doesn't go into the lines under my eyes.
Talk us through your daily skincare routine.
I exfoliate with the Braun Face Spa and my cleanser every night, then put on a night cream and an eye cream.
My mum taught me to always remove my makeup - even when I'm feeling lazy, I'll just use a makeup remover wipe. The most important thing is just to get it all off.
Finally I use the Honest Beauty Magic Balm on the creases of my eyes and my lips. If I'm going to the gym, that's it - or it's my base before I put makeup on.
What does your body-care routine look like?
I do like to exfoliate. Then I'll either use a heavy balm or a lightweight body oil, depending on how dry my skin feels.
I also like to use IPL [Intense Pulsed Light], I think it's a great technology. I use it on my legs and under my arms - it's perfect because you can go about a month without shaving and it really reduces the amount of hair when it grows back [Alba uses the Braun Silk-Expert IPL].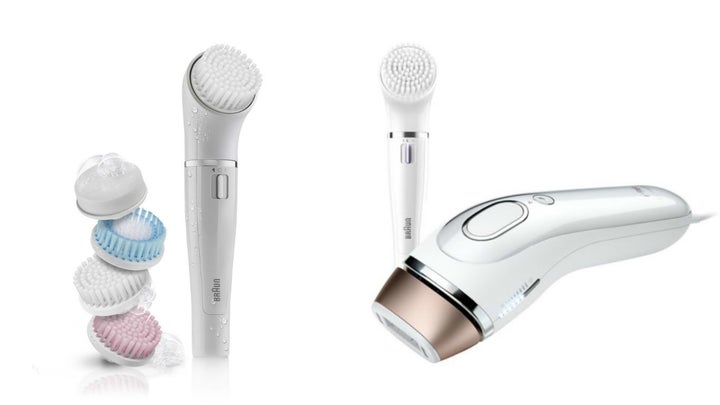 What are your makeup bag must-haves?
My Younger Face Cream - people are obsessed with that one! I basically created my dream line with Honest Beauty, they're my favourite products that I use every day.
I also always use concealer and a cream blush, then a lip crayon or gloss. I think glosses are back - I've been using them a lot this summer.
What's the secret behind your famous glow?
I really think exfoliating is important. I'll always use a retinol twice a week - you have to exfoliate as you can get dry flakey skin with that.
I have no synthetic fragrances in any of my skincare or makeup. When I identified that as a culprit behind breakouts, I just eliminated it and it changed my life.
A healthy diet helps too. I try to eat less packaged or processed food, and eat more fresh and organic-when-possible food. I also don't eat refined sugar, don't have a lot of wheat or gluten and don't have a lot of - if any - dairy.
Also drink a tonne of water, which is annoying to remember!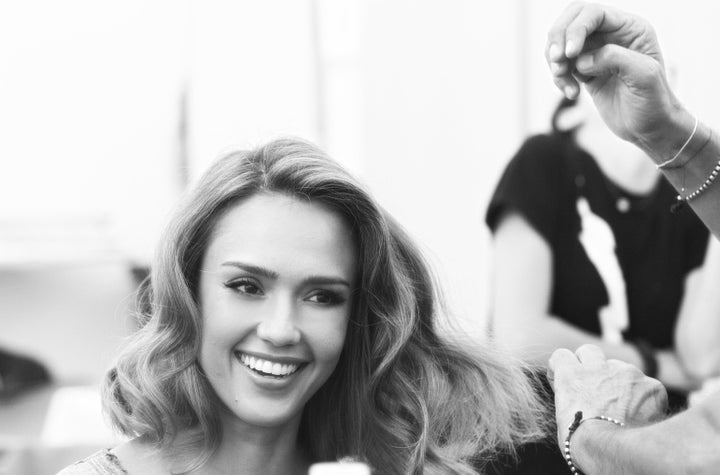 How do you get ready for the red carpet?
If I'm doing a morning show or photoshoot, I'll try to make sure I wake up a bit earlier and drink coffee. I have morning puffiness that takes an hour - with coffee - to settle down.
In the evening, I don't do anything special. I'm usually with my kids and forget that I have to get ready for something until people are coming into my house and setting up!
How do you keep your hair in good condition?
I think it's important to use hair tools that won't damage your hair or get too hot. That's the key - making sure you don't fry your hair.
Often, I go to sleep with conditioner on the ends of my hair and then in the morning rinse it off. If i'm going to the gym, I'll work out with it still on my hair, wrapped up.
If I'm in the ocean or if I'm dying my hair, I'll also put conditioner on dry hair for a few hours then rinse it out.
What do you think makes a person beautiful?
I think confidence is always the thing that I'm taken a back by when a woman is walking into a room.
If you can tell someone feels good about themselves, I feel like that transcends any ideal beauty archetype.
I think there are so many different types of beauty - so many shapes and sizes and colours - and the one thing that is consistent is confidence.
Jessica Alba is the Braun Global Beauty Brand Ambassador.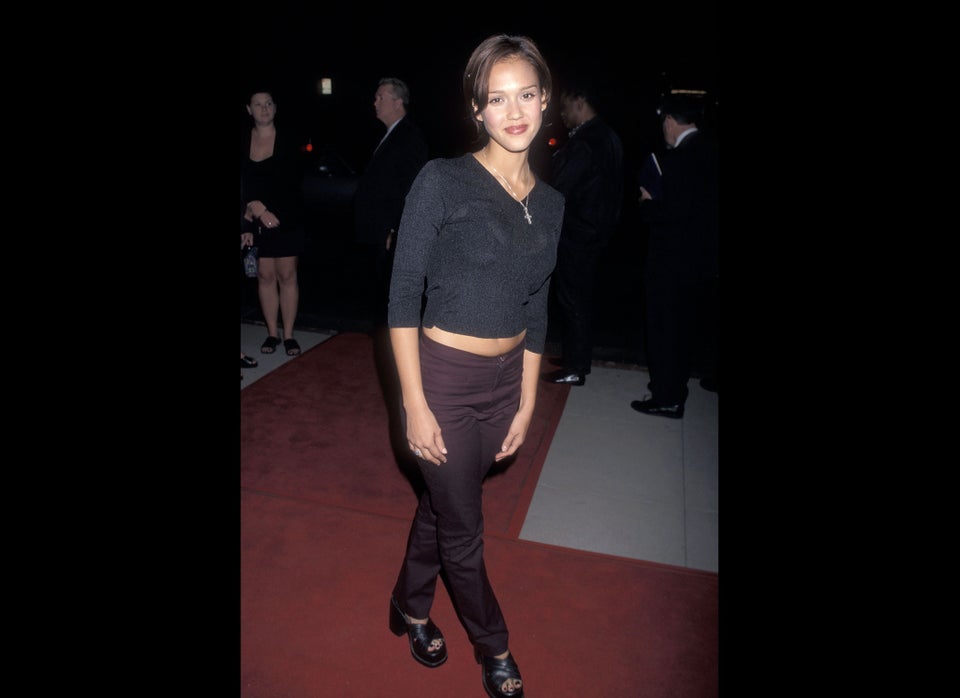 Jessica Alba's Style Evolution