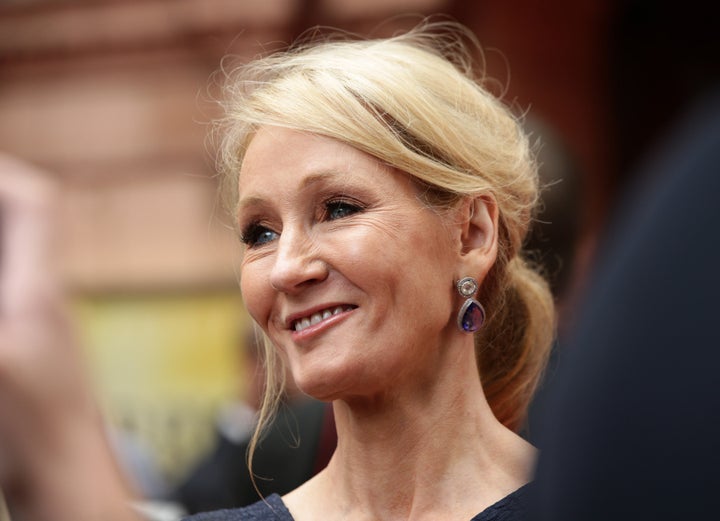 JK Rowling has condemned the "ton of abuse" she suffered on social media after Twitter users linked comments by the author to the sexuality of a Harry Potter character.
Rowling changed her Twitter bio to seven answers to unspecified questions, leading some Potter fans to believe one of the answers was a response to whether Sirius Black, played by Gary Oldman in the films, was gay.
#JkRowlingIsOverParty began trending as people vented their anger, with most appearing angry that the 'answer' inferred Sirius wasn't in fact gay.
But Rowling responded to one person to deny she had revealed any "news" and said Tweeters were "leaping to mistaken conclusions".
She said to one person: "There was no news, none at all, just leaping to mistaken conclusions and a ton of abuse."
One person asked if the FAQ questions in her bio had related to Sirius Black.
Rowling replied: "No, the last three 'answers' in my bio refer to the person who has dominated my notifications for the past 5 days."
Despite the abuse, many people tweeted using the hashtag telling others to calm down.
Rowling later changed her bio to remove the FAQ answers.
She changed it to read: "Never, ever be flippant in your Twitter bio. No good can come of it."
She tweeted that she had received "a huge number of wonderful messages" and "so much more" love than hate.
Rowling has been a prolific critic on Twitter of Jeremy Corbyn and the current state of the Labour Party.
But, as Buzzfeed noted last week, her tweets about politics have been increasingly met with questions over whether Sirius Black is gay.
Harry Potter fans have poured over the books and Rowling's public comments to learn more about the characters' lives beyond the stories. Rowling made waves in 2007 when she said Hogwarts headmaster Dumbledore was gay.
Ruth Hunt, chief executive of LGBT rights charity Stonewall, asked if Twitter was "really having a moment" because a character was not gay.
She joked this should count towards one of the charity's key performance indicators.
Hunt also tweeted a Harry Potter version of the charity's slogan: "Some people are gay. Get over it!"
"It's just we remember Dumbledore," she tweeted. "I mean, that was a rough time for @JKRowling as well."
Related