Jo Cox's final article - a defence of immigration - has been published after her death sent shockwaves across the political establishment and the country.
Cox, a former aid worker and passionate campaigner for Britain to stay in the EU, tackled the issue of migrants, something the Remain campaign has preferred to avoid in favour of talking about the potential economic fallout of Brexit.
Cox wrote the Leave Campaign was using "spin" to convince people that leaving the EU was the only way to reduce immigration.
She praised immigrants' economic contribution to the country.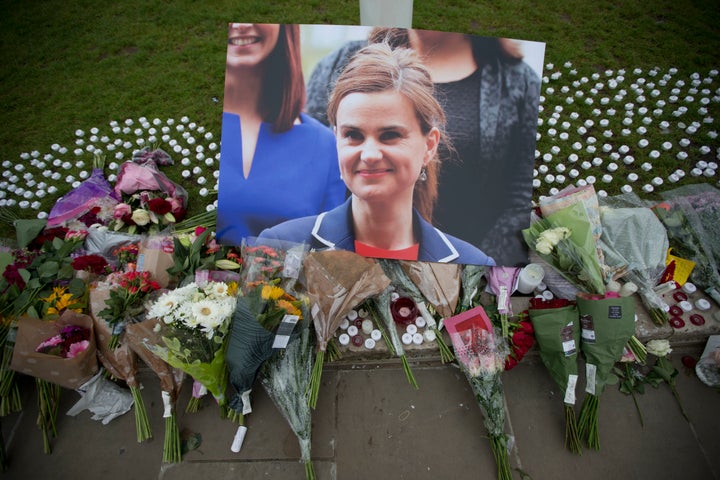 In an article for the Mail on Sunday, written four days before her death on Thursday, she said EU migrants have contributed £20 billion more to our economy than they claimed in benefits since 2001.
She wrote: "Voters also need to know that the free movement of EU citizens to Britain will not automatically stop if we left.
"The only way to do that is to leave the single market – an act of economic self-destruction that would be catastrophic for businesses and jobs across the country."
She added: "We cannot allow voters to fall for the spin that a vote to Leave is the only way to deal with concerns about immigration. We can do far more to address both the level and impact of immigration while remaining in the EU.
"I very rarely agree with the Prime Minister, but on this he's right: we are stronger, safer and better-off in."
Thomas Mair, 52, is charged with Cox's murder. When asked in court to confirm his name, he shouted 'Death to traitors, freedom for Britain'.
Referendum campaigning was suspended after Cox's murder and resumed in earnest on Sunday in more subdued tones.
Sunday's papers reported a series of polls, some taken since her death, that showed a swing in favour of Remain.
The Sunday Mirror reported one poll, specifically linking it to Cox's death.
ComRes chairman Andrew Hawkins told The Sunday Mirror that even a marginal change could change the campaign given how close it is.
He said: "All it requires is for a marginal change to swing the vote from leave to remain."
Related