MPs have kept vigil in Parliament Square, while others gathered in Birstall and at Jo Cox's houseboat to pay tribute to the MP who was killed on Thursday.
Jeremy Corbyn looked shaken as he spoke of Cox's "determination to bring about a better world".
He told the assembled crowd: "Tonight her husband Brendan is devastated and their two children have lost a mum they'll never see again, lost someone they can remember as a wonderful woman who stood for many things, above all the principles of human rights, peace and justice and the love of her community and constituency where she grew up.
"She was an exemplary MP, a real servant of democracy in every way one could want or imagine.
"What's happened is beyond appalling.
"We're here tonight in silent memory of her loss and we express obviously condolences to her family.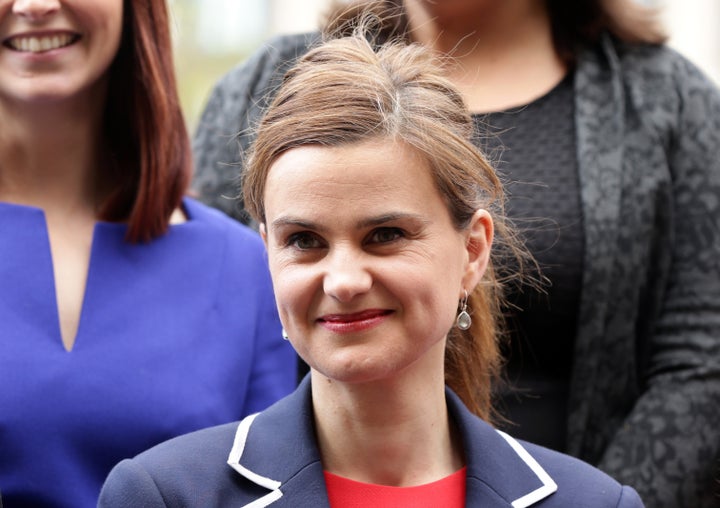 "The statement that was put out this evening by her husband Brendan saying that we had to conquer hatred with love, with solidarity and with support is one of the most moving statements I've ever heard from somebody so recently bereaved.
"I'm surrounded by Parliamentary colleagues, particularly those who came into Parliament with her in the general election last year of 2015, because there's a special bond between newly-elected MPs, the class of 2015, and they're grieving deeply this evening for the loss of one they admired, one they loved and one who had everything to live for, everything to give to all of us and our democracy, our society and our community.
"So we mourn and we are suspending all of our campaigning activities until the weekend as a mark of respect for her and a mark of her humanity and her determination to bring about a better world.
"That's what brought her into politics, that's what brought all of us into politics and that's why we'll carry on remembering her, remembering all she gave and being desperately sad tonight over the loss of such a lovely woman who had absolutely everything to live for.
"This is a shocking occasion and I hope everyone realises hatred will never solve problems, only people coming together solves problems. Jo believed that, Brendan believed that, we believe that."
A number of MPs, including Labour's Cat Smith were visibly emotional as Corbyn spoke.
The Union Jack was flown at half-mast over the Houses of Parliament as Cox's colleagues gathered in her memory.
Flowers and candles were laid in Parliament Square by Corbyn and many others.
Story continues below pictures...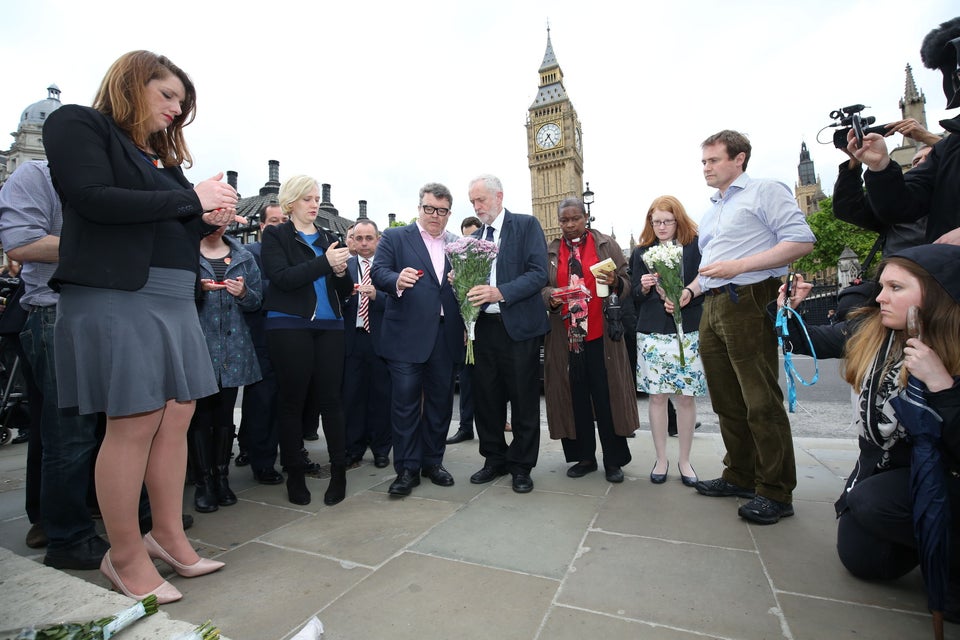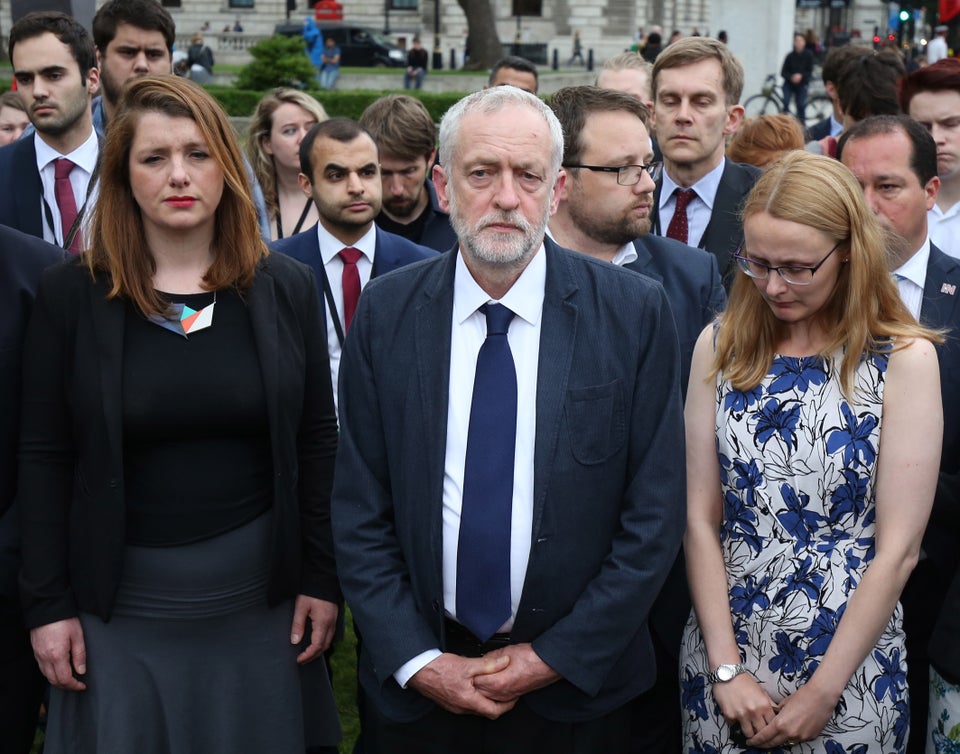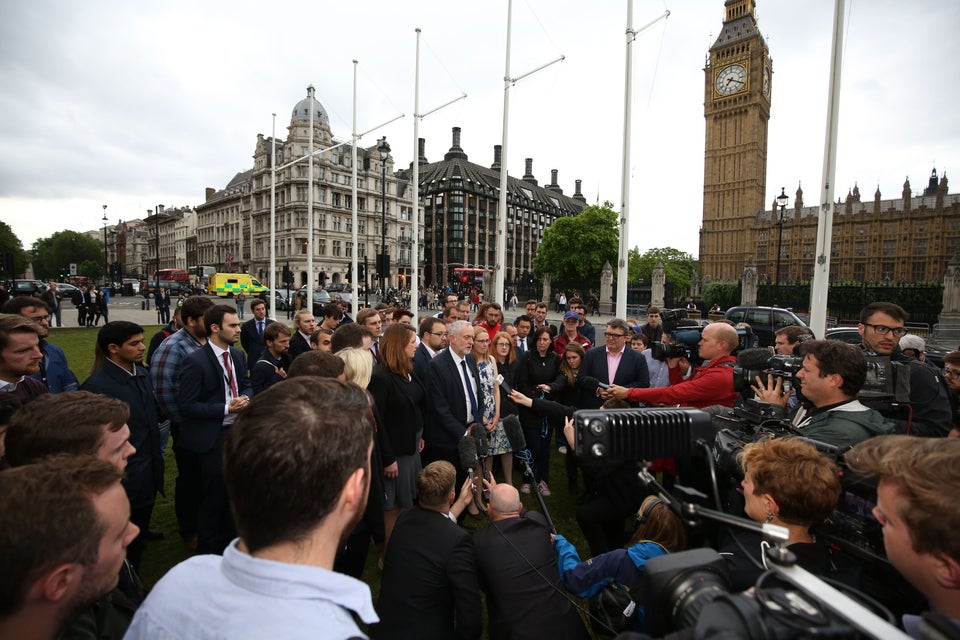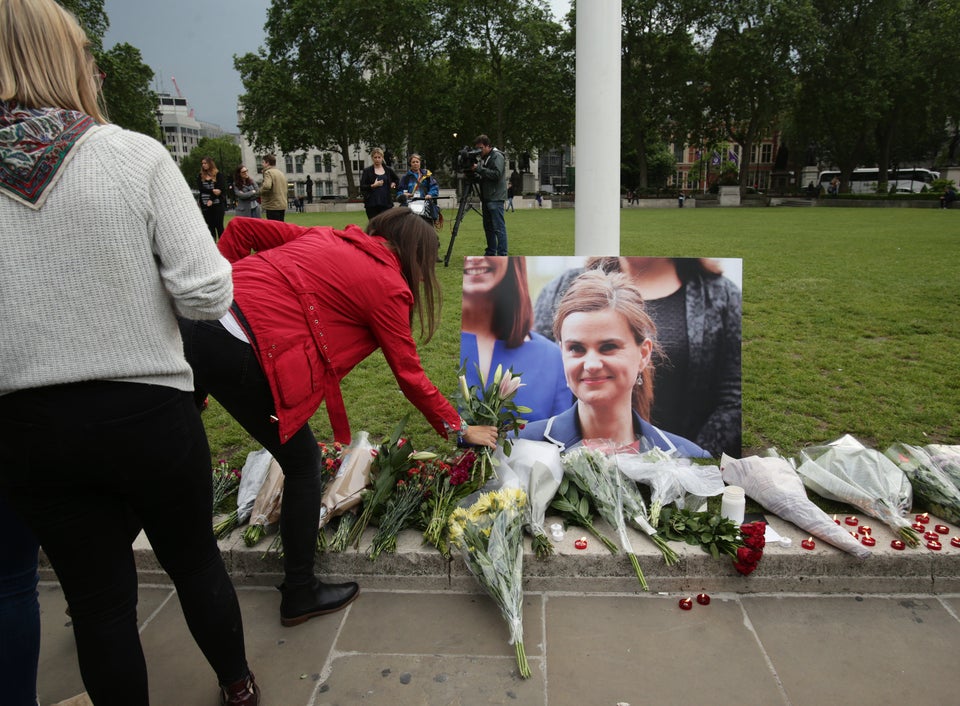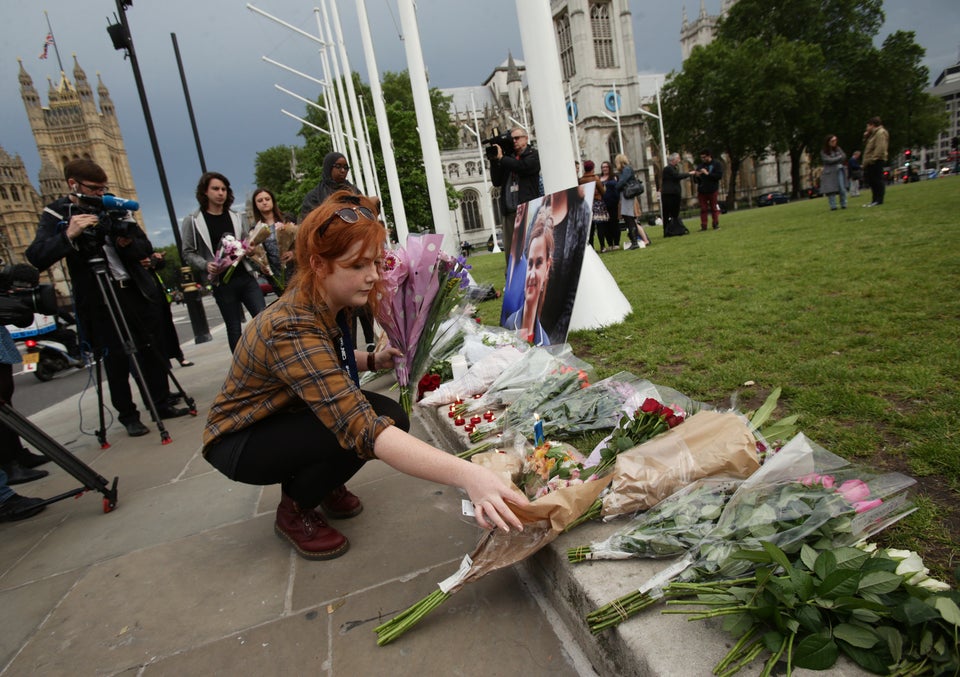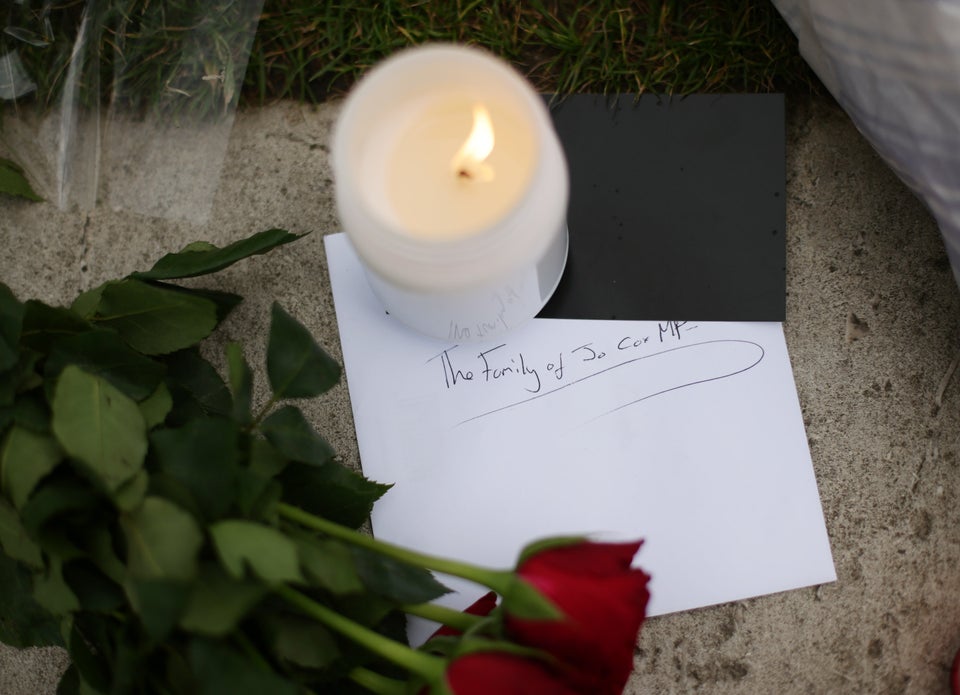 The flag over Downing Street was also lowered to half-mast.
On the Thames, many left floral tributes at the houseboat Cox and her family stayed on when they were in the capital.
More than 400 people of all faiths also attended a vigil in St Peter's Church in Birstall.
It was standing room only as locals gathered to pay their respects to their local MP.
Cox, who was elected to the Commons last year as MP for Batley and Spen, was rushed to Leeds Infirmary hospital by air ambulance after being shot twice and stabbed.
It was announced this evening that the mother-of-two had died from her wounds at around 1.50pm.
A 52-year-old, named locally as Tommy Mair, was arrested after the attack, in which a 77-year-old man was also injured.
The attack came on the steps of the town library just before 1pm, where the 41-year-old mother-of-two had been holding a surgery with her constituents.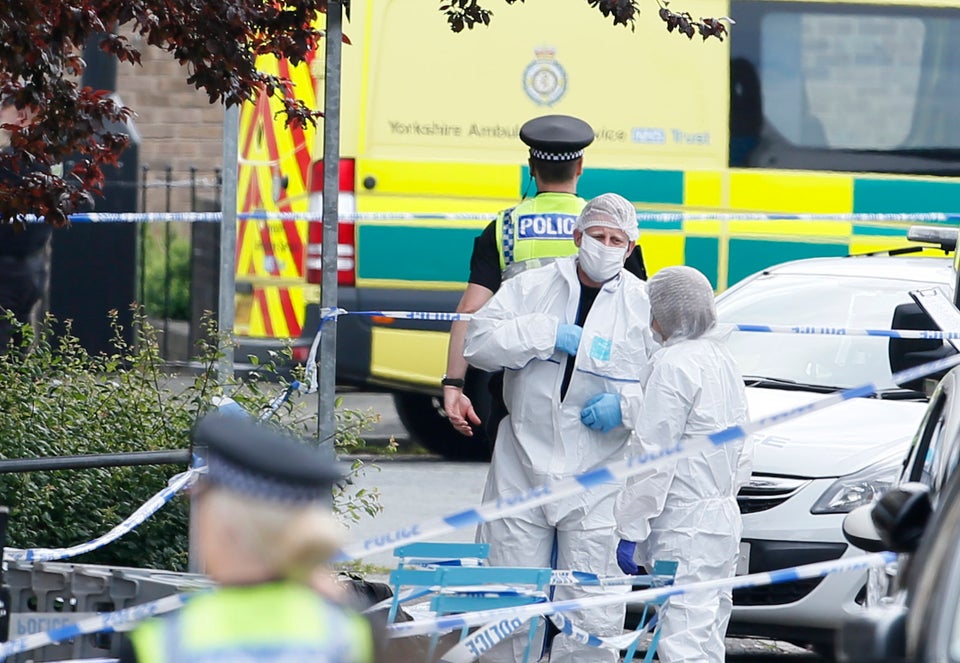 XXSTRINGERXX xxxxx / Reuters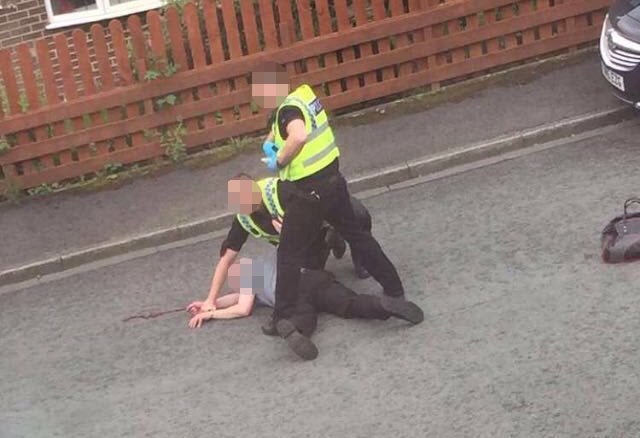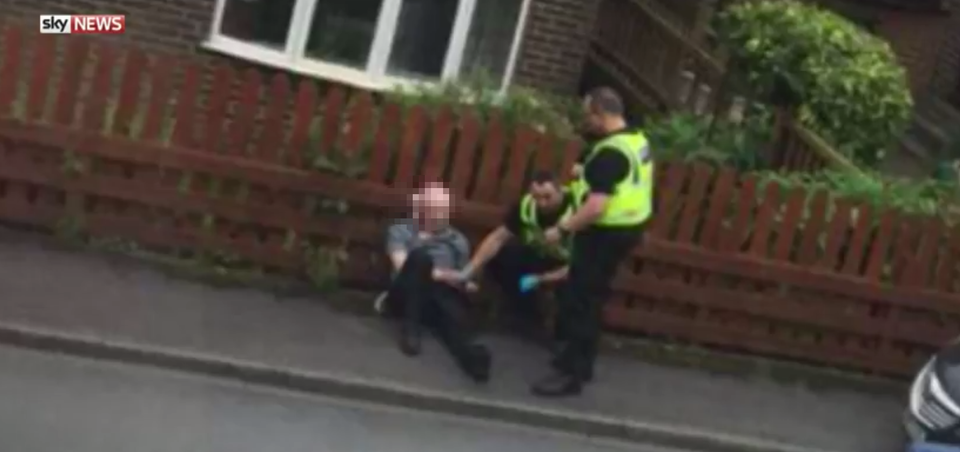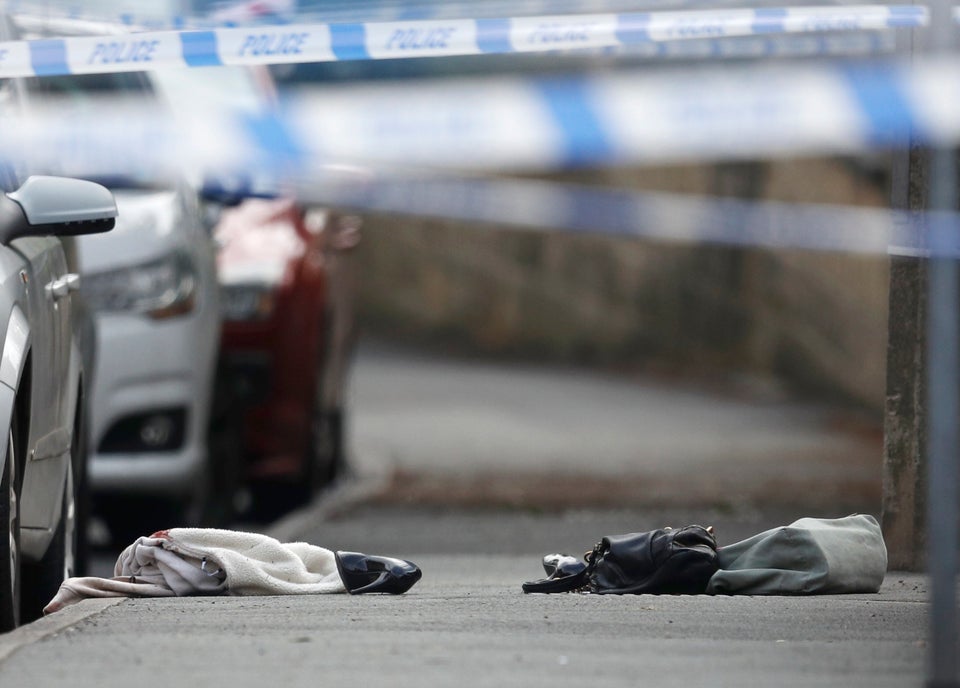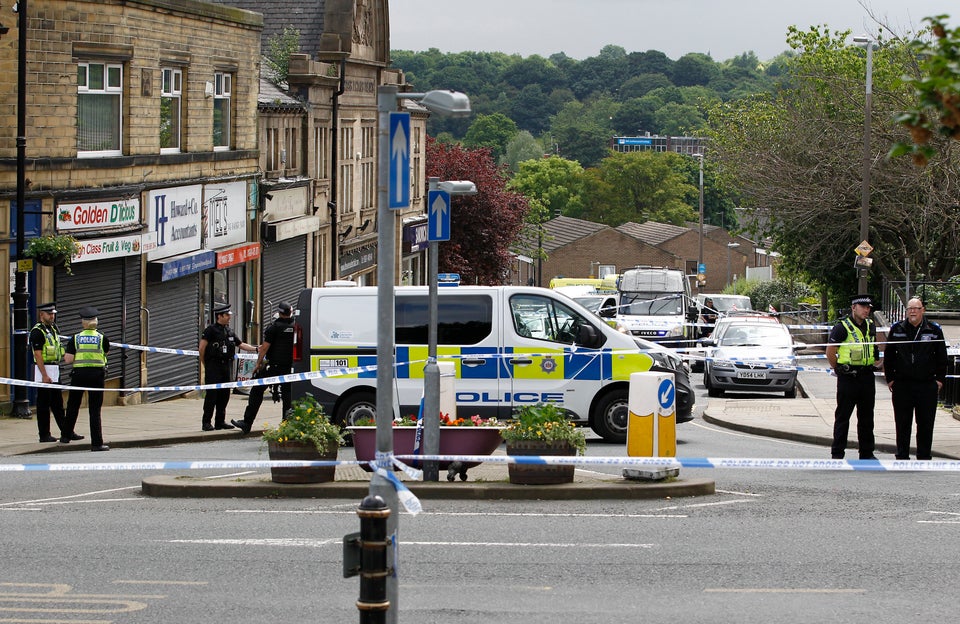 XXSTRINGERXX xxxxx / Reuters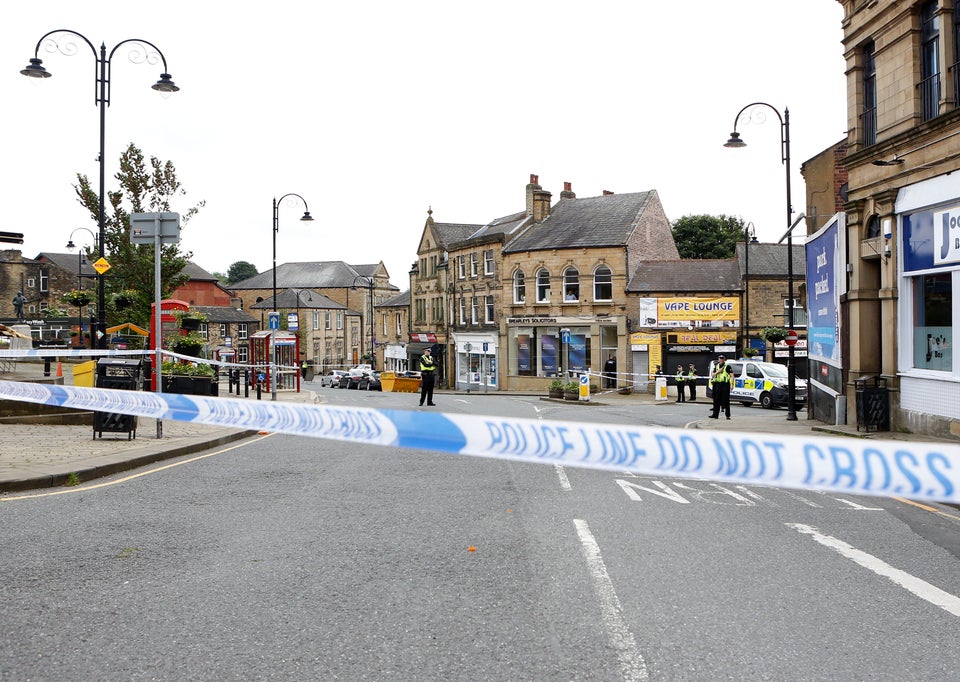 XXSTRINGERXX xxxxx / Reuters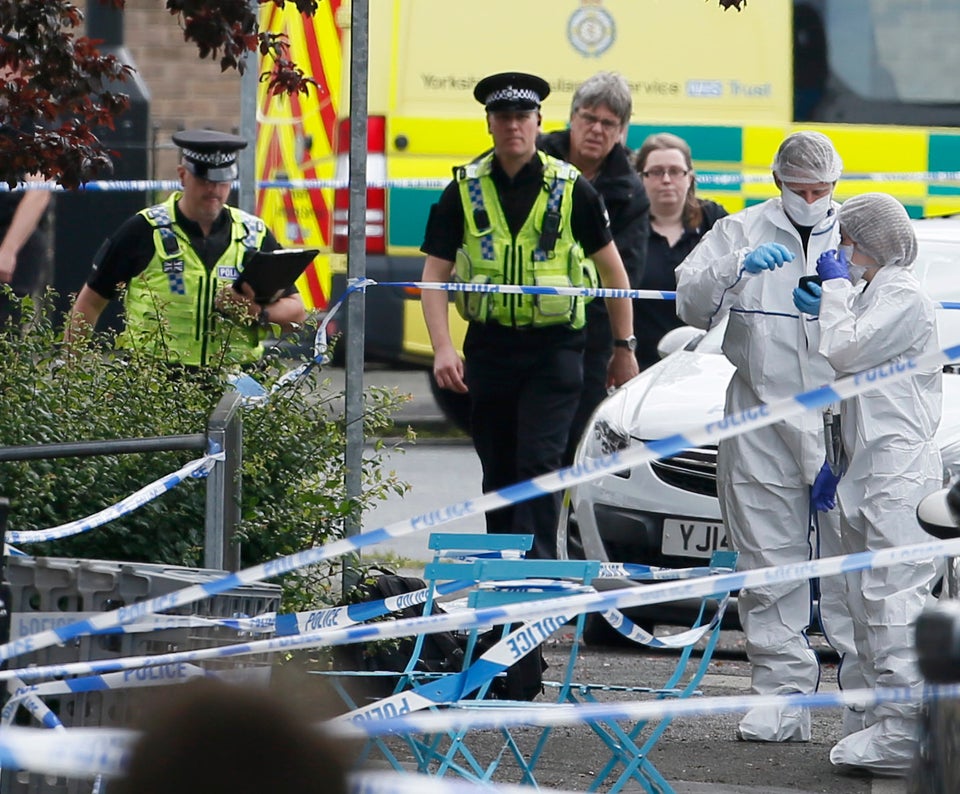 XXSTRINGERXX xxxxx / Reuters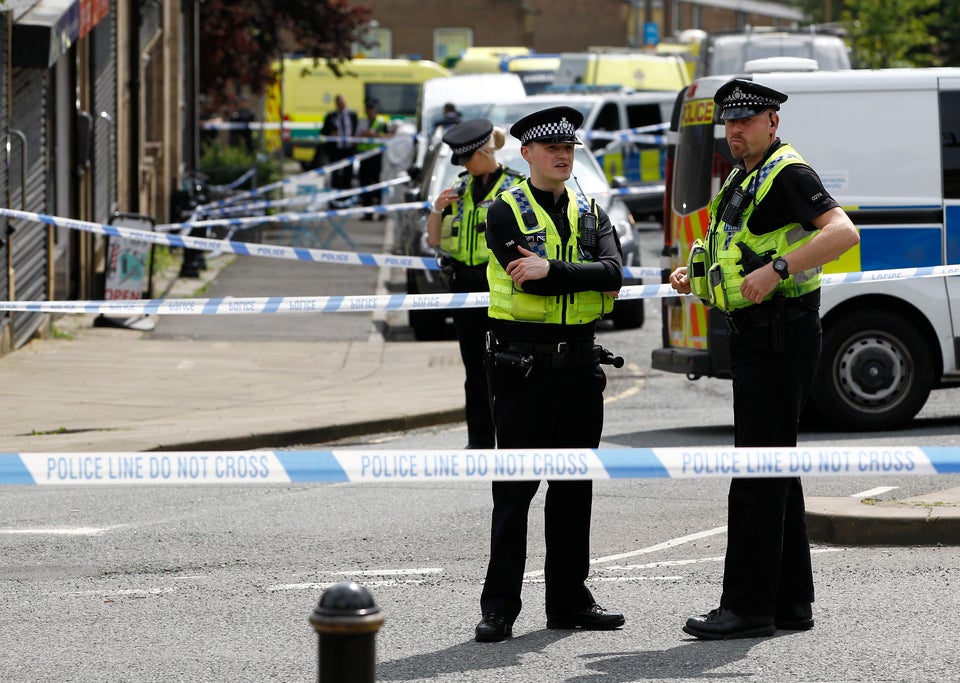 XXSTRINGERXX xxxxx / Reuters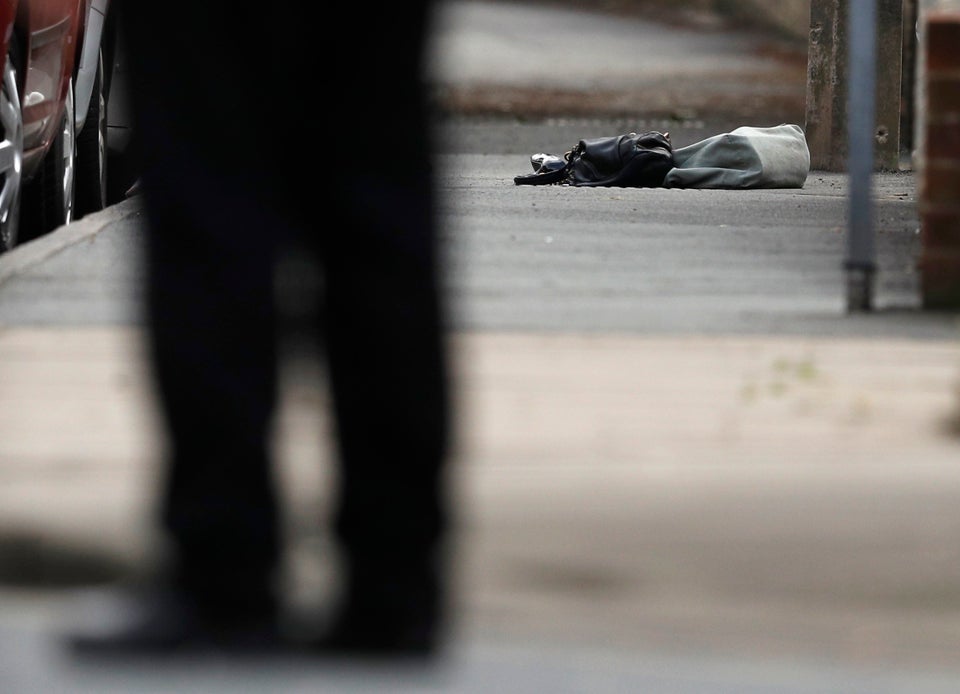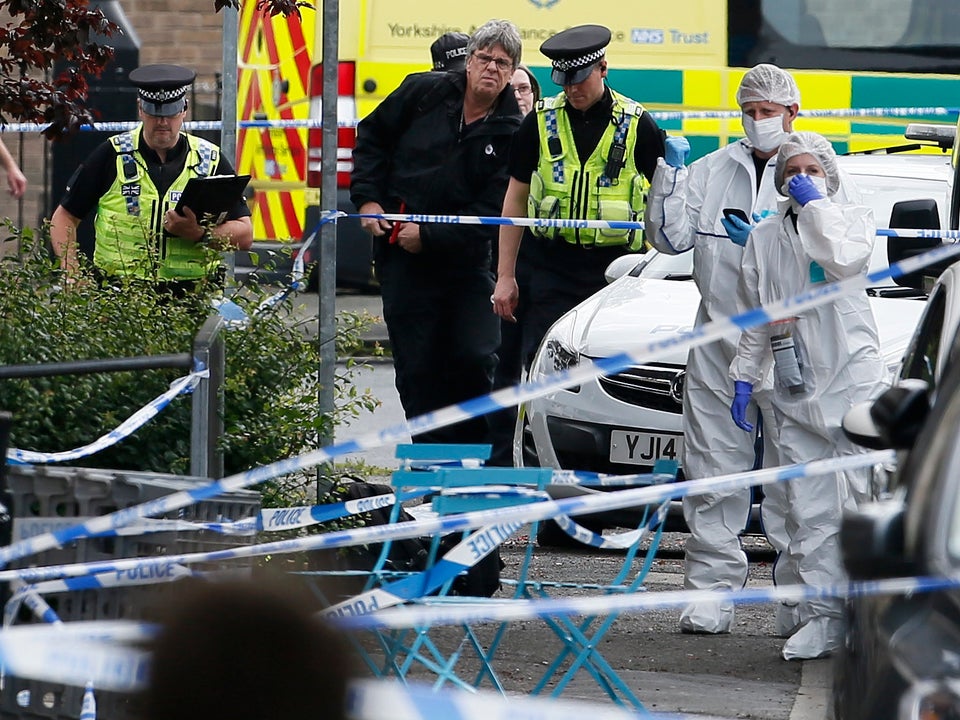 XXSTRINGERXX xxxxx / Reuters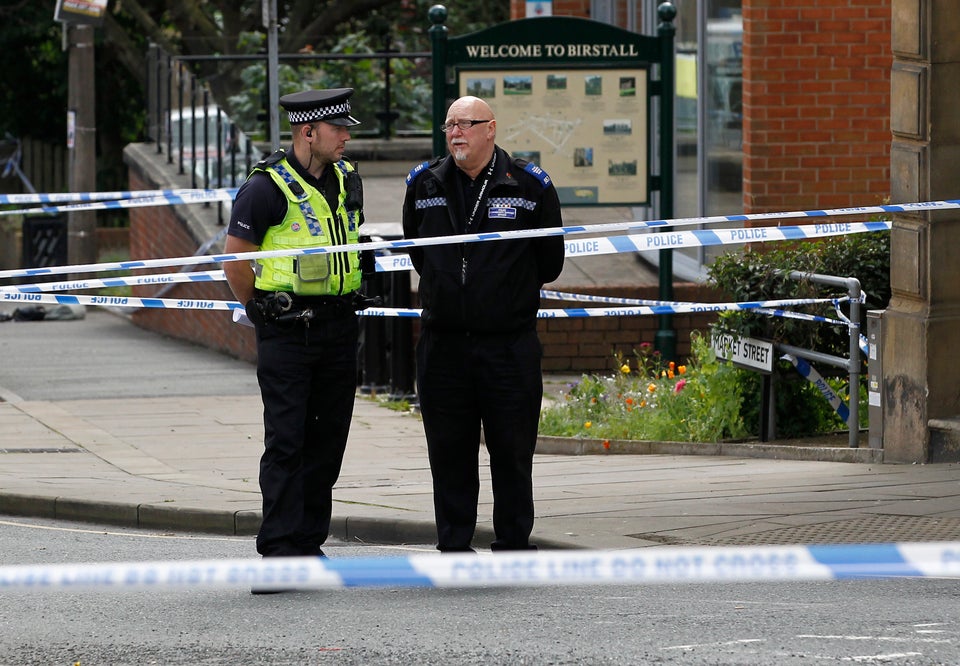 XXSTRINGERXX xxxxx / Reuters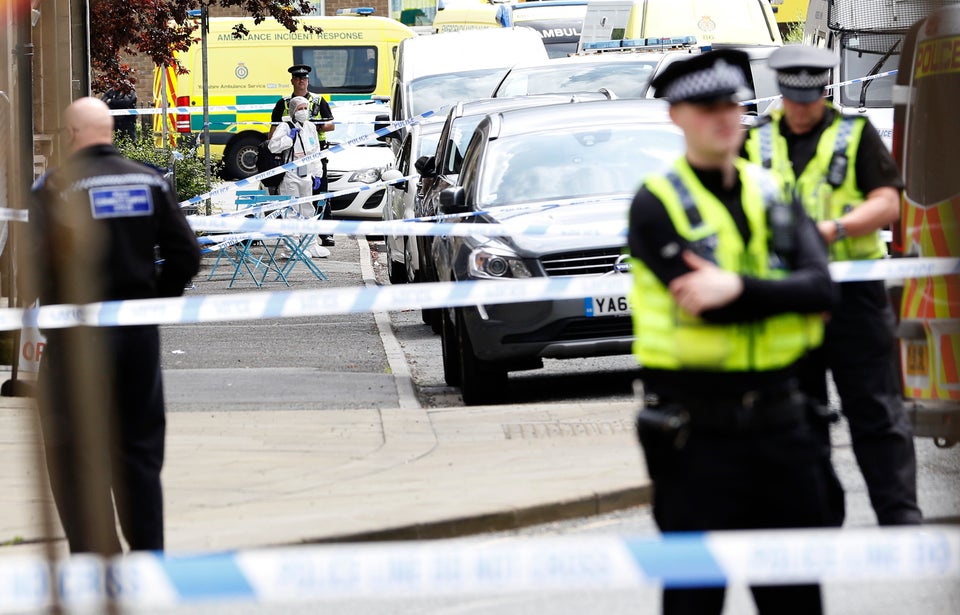 XXSTRINGERXX xxxxx / Reuters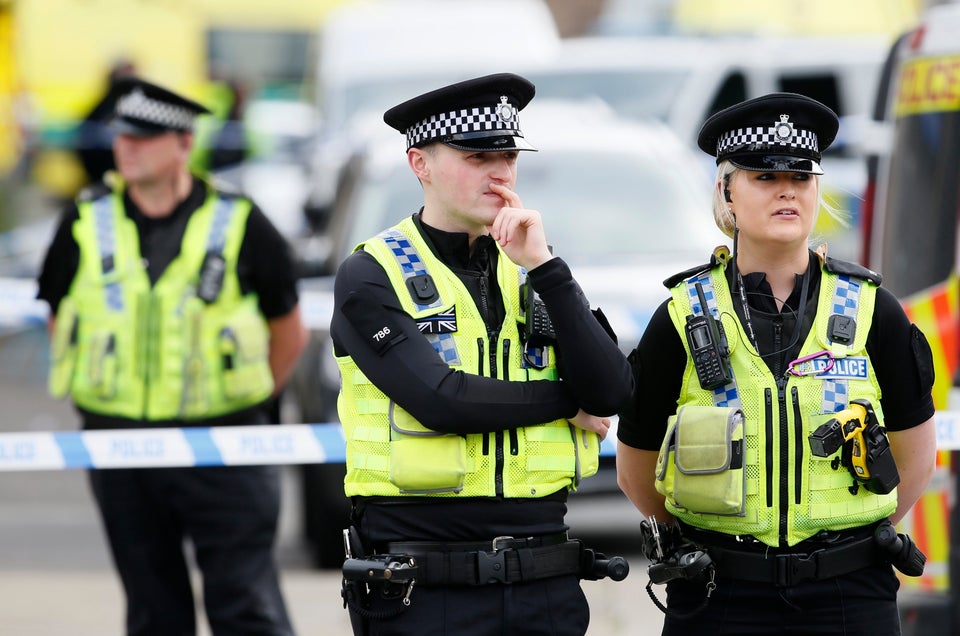 XXSTRINGERXX xxxxx / Reuters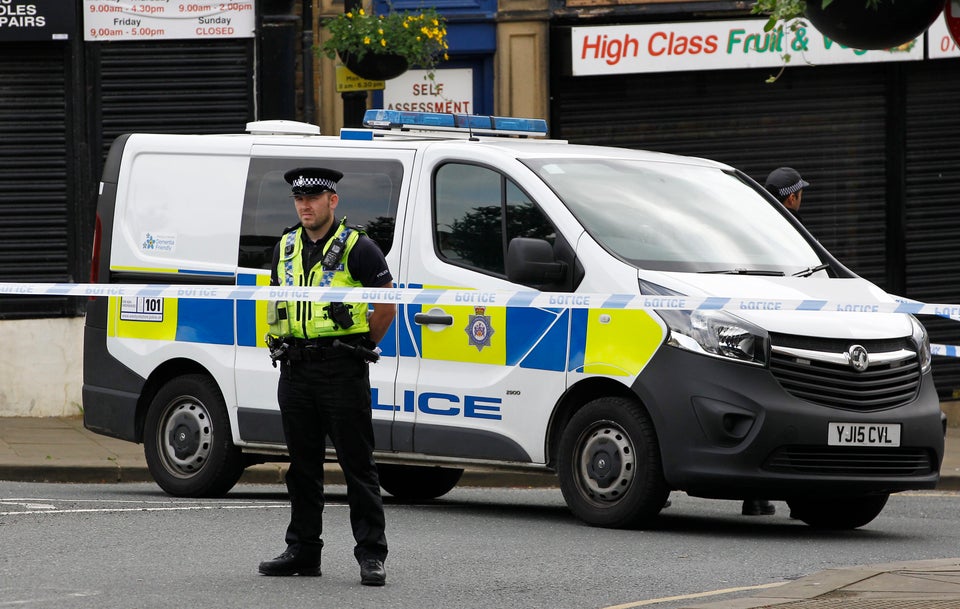 XXSTRINGERXX xxxxx / Reuters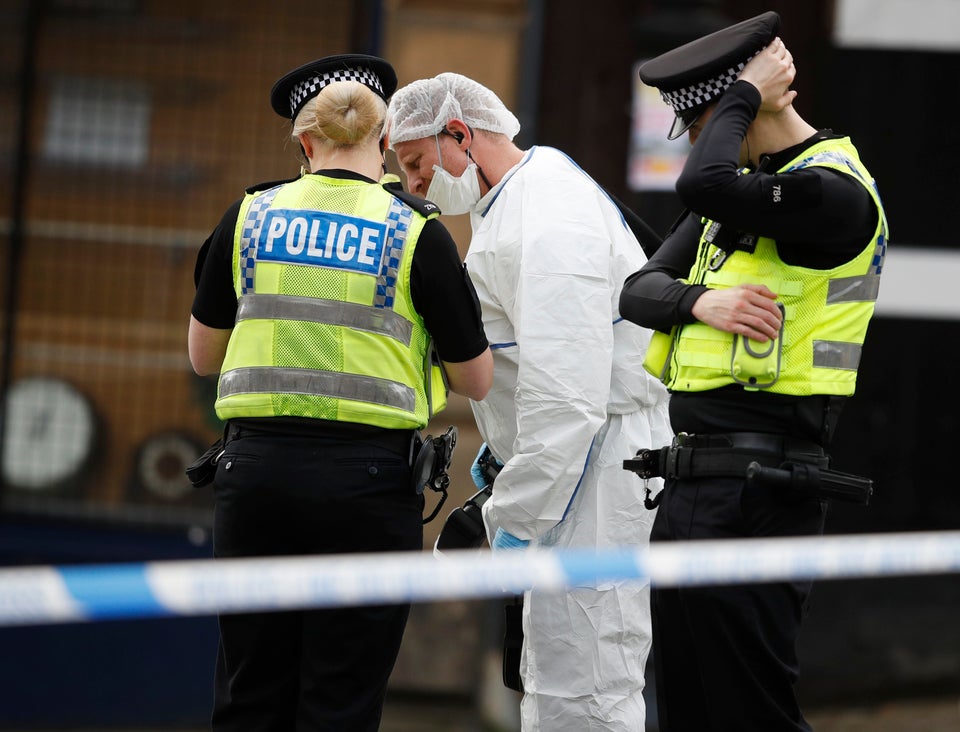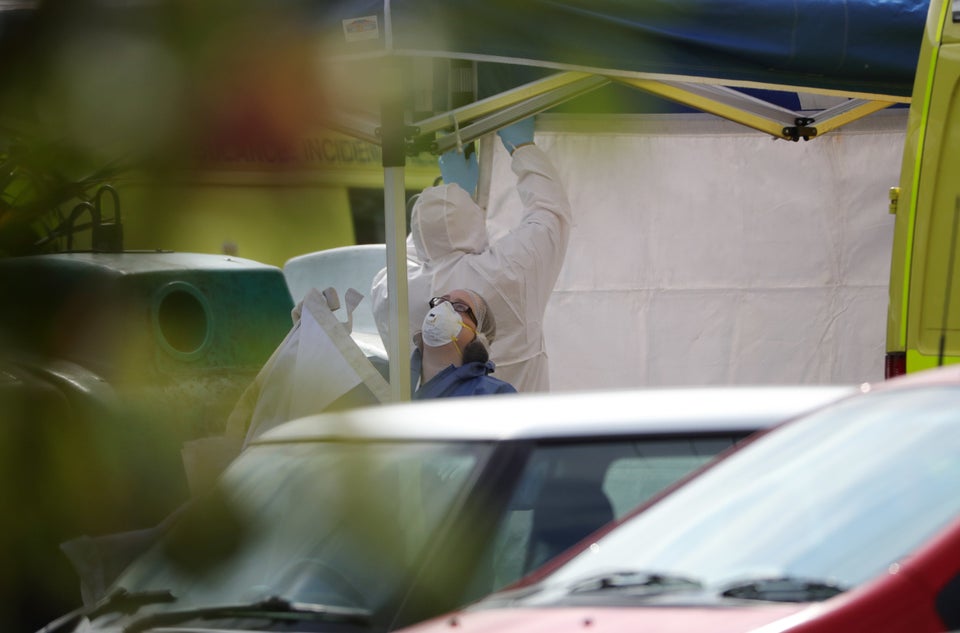 Christopher Furlong via Getty Images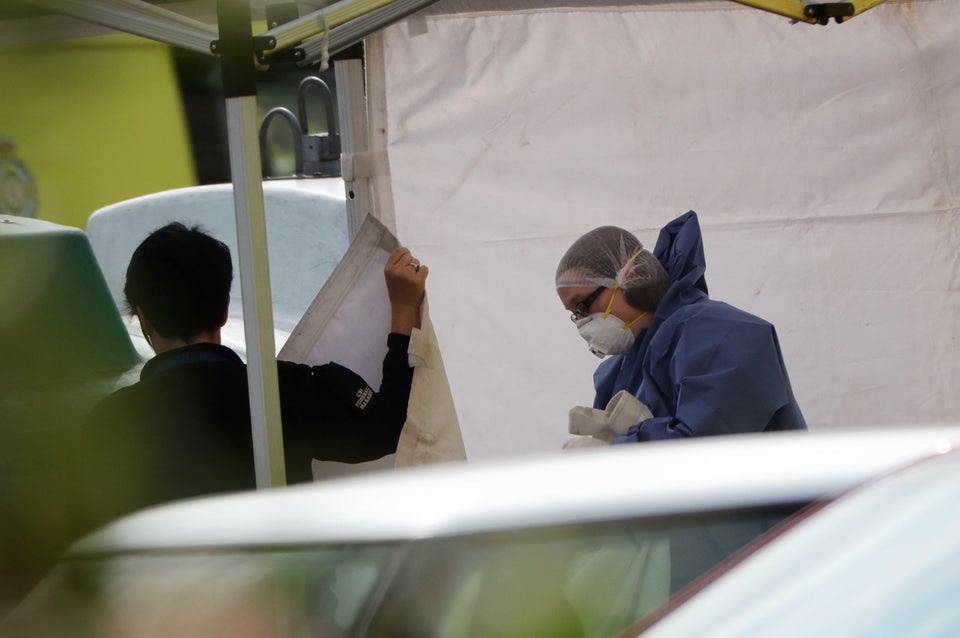 Christopher Furlong via Getty Images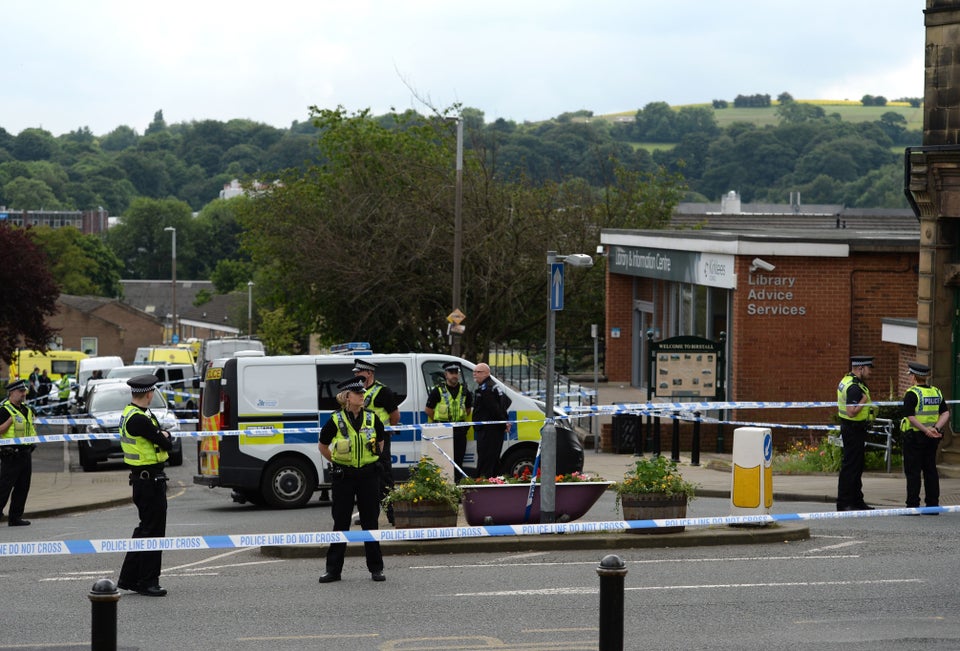 OLI SCARFF via Getty Images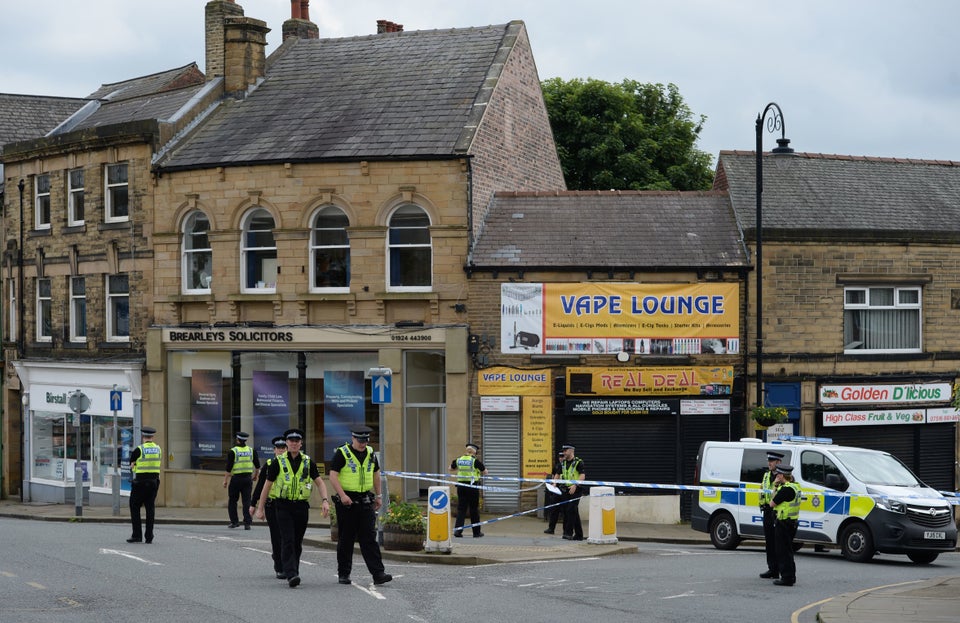 OLI SCARFF via Getty Images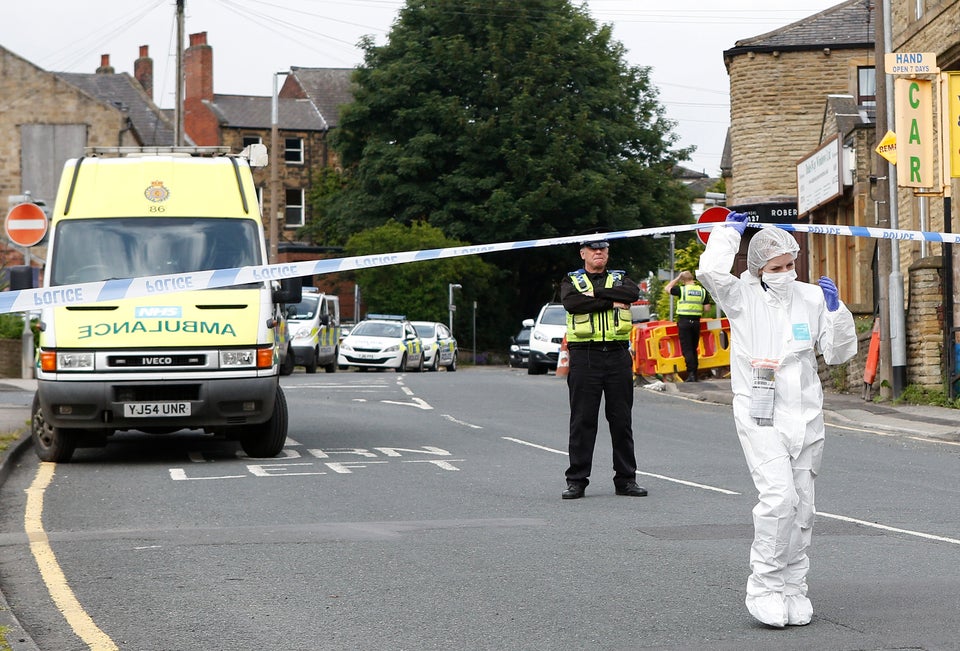 XXSTRINGERXX xxxxx / Reuters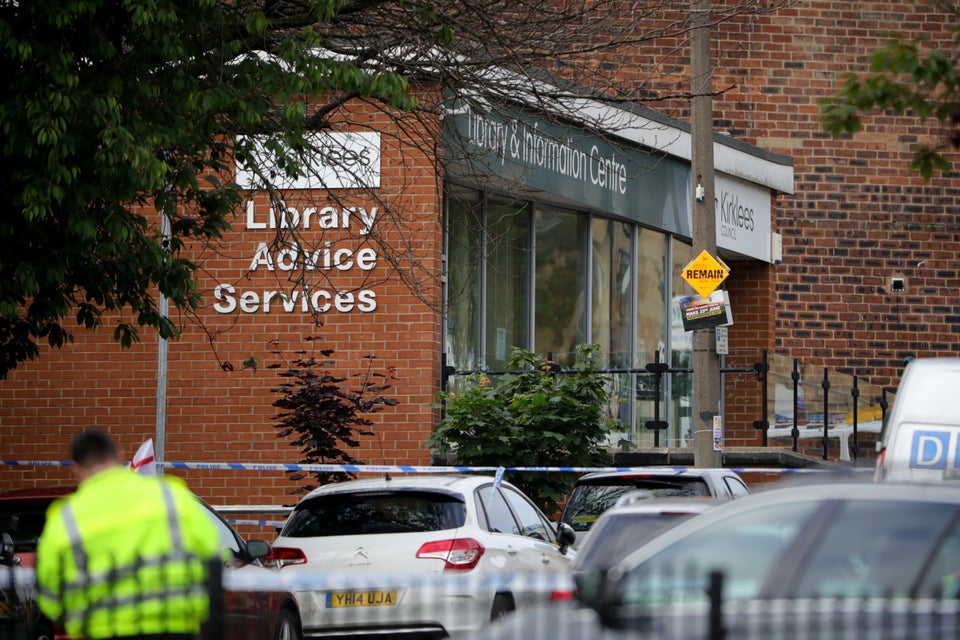 Christopher Furlong via Getty Images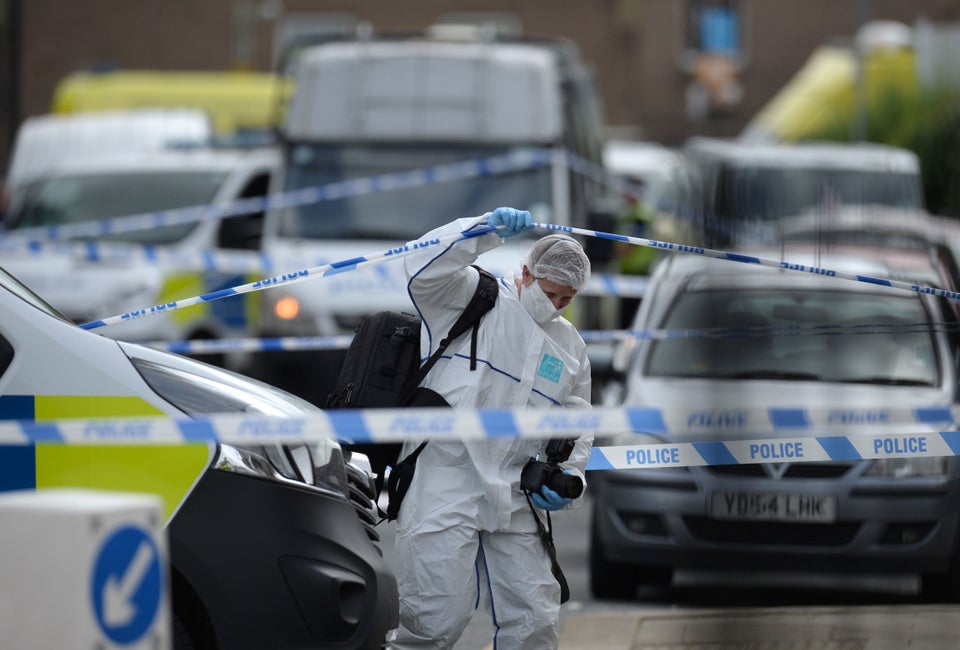 OLI SCARFF via Getty Images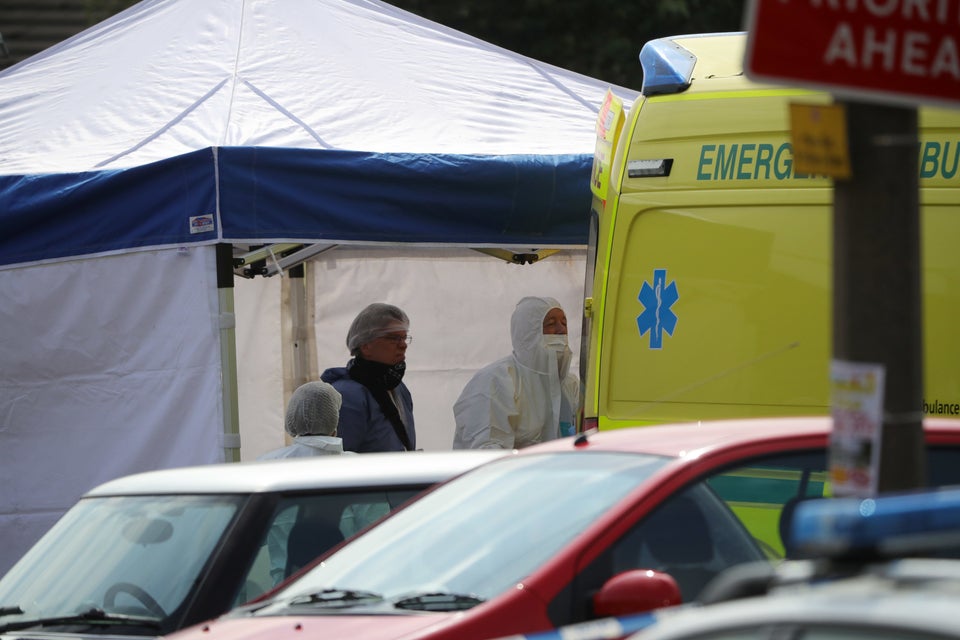 Christopher Furlong via Getty Images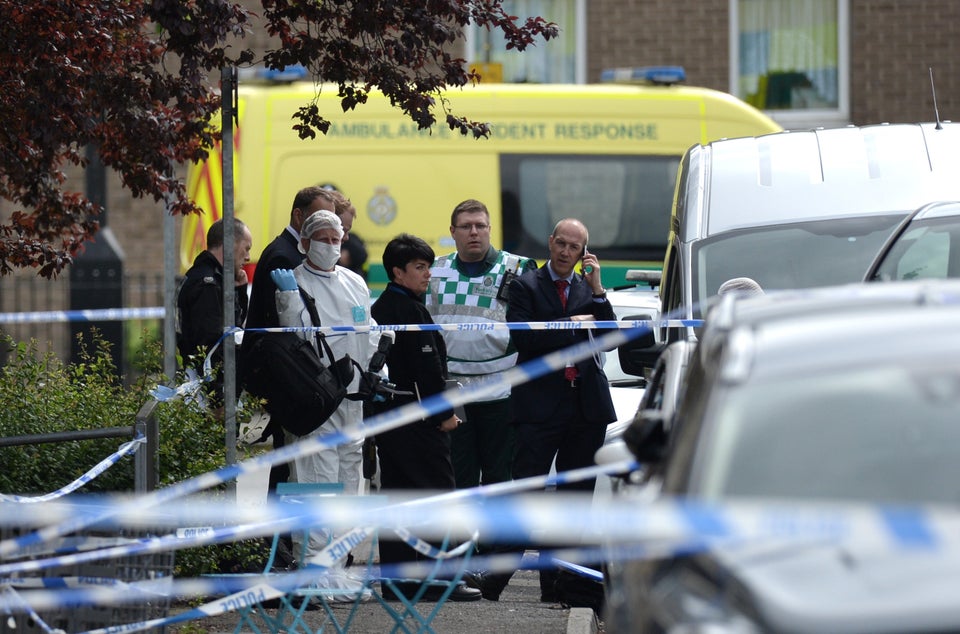 OLI SCARFF via Getty Images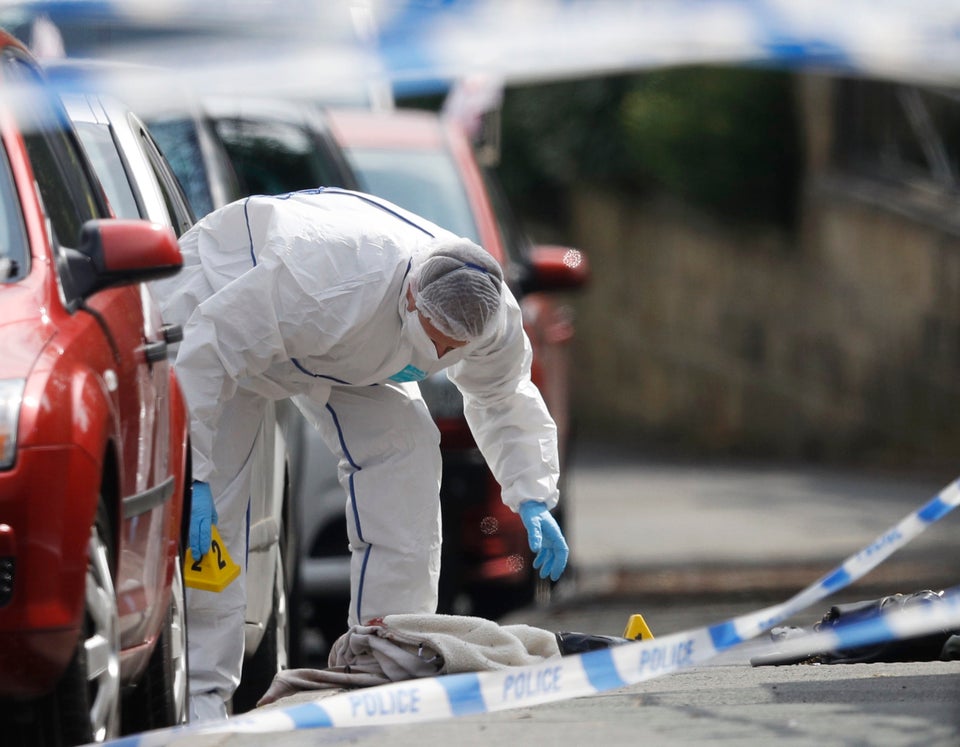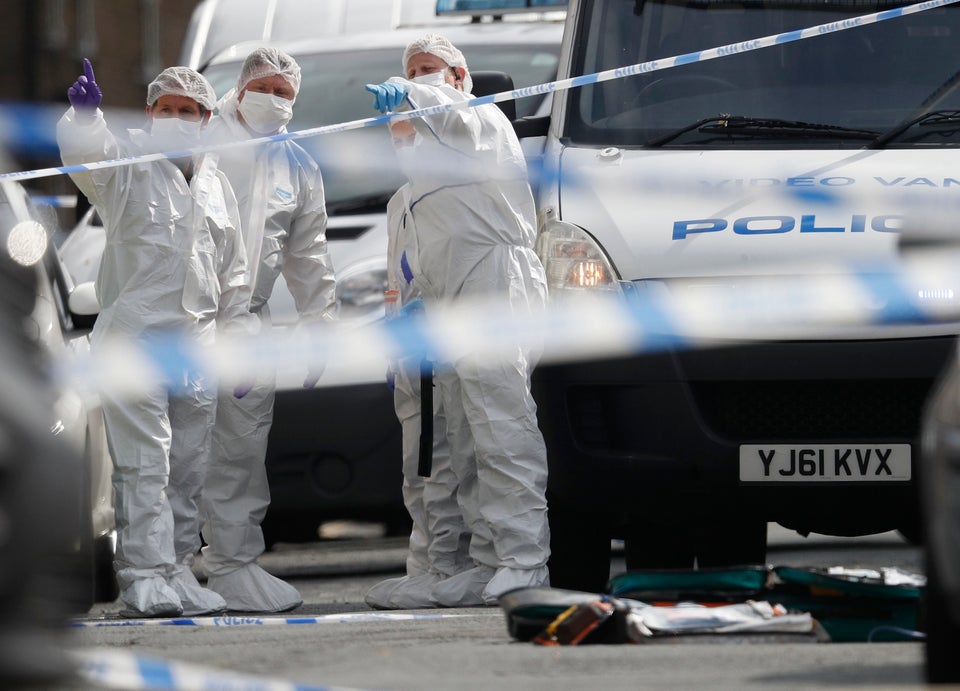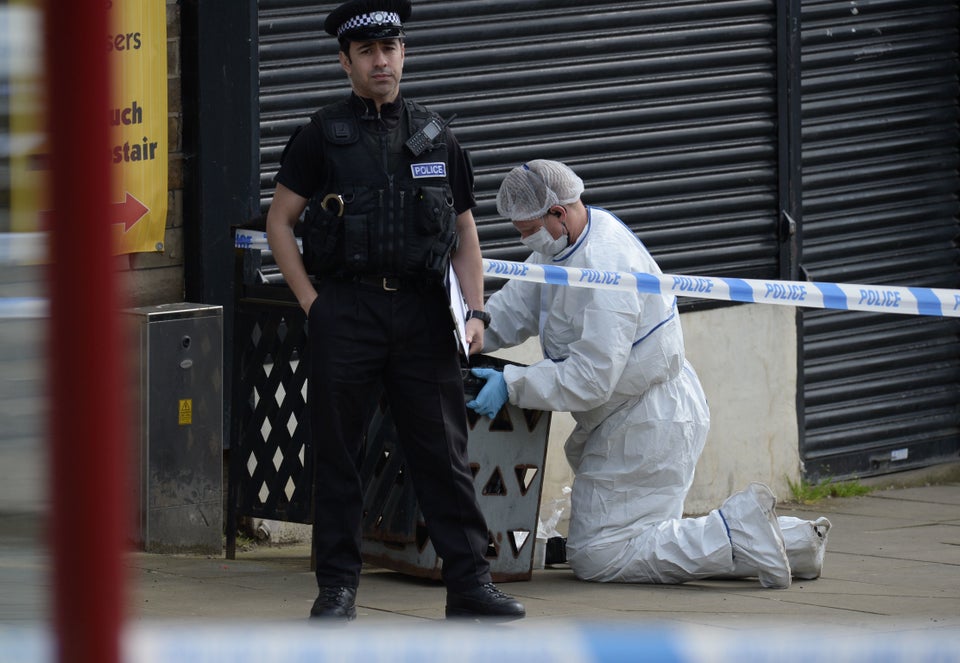 OLI SCARFF via Getty Images