But that doesn't meant that Joe Biden and Boris Johnson are starting off on a clean slate. Far from it.
Despite the fact Biden and Johnson have never actually met, the pair already have a pretty rocky history. Here's what you need to know.
Biden once called Boris a 'clone' of Trump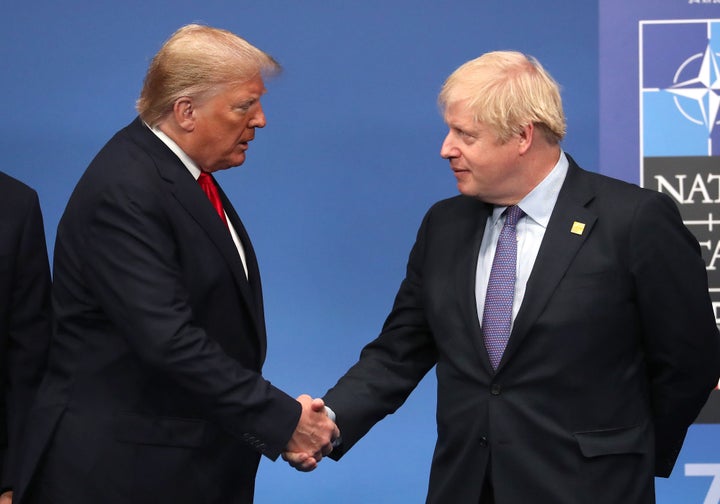 Before Biden had even been chosen as the Democratic nominee for the presidential race, he was pretty vocal about his thoughts on Johnson.
Back in December 2019 – when Johnson was fighting his own election battle – Biden accused him of being a "physical and emotional clone" of Donald Trump.
Telling reporters that the Labour Party had moved too far to the left to be able to win the general election, he said: "You're also going to see people saying, my god, Boris Johnson, who is kind of a physical and emotional clone of the president, is able to win".
Biden's team are unhappy about the PM's comments on Obama
Before he was the president-elect, Biden was the vice-president of the US, serving under Barack Obama.
So Johnson's controversial comments about Biden's former boss have reportedly gone down like a cup of cold sick with Team Biden.
In April 2016, Johnson – who has a history of making racist comments –suggested that Obama's "part-Kenyan heritage" meant he had an "ancestral dislike of the British empire" that had led him to remove a bust of Winston Churchill from the Oval Office. (The bust bust-up is more complicated that Johnson made it sound.)
His comments came as Obama intervened in the Brexit referendum debate, during which Johnson led the Leave campaign, to urge the UK to "stick together" with the EU.
Asked about Johnson's comments on BBC's Andrew Marr Show, Coons said: "That certainly wasn't one that was well received on my part."
However, he signalled that Biden and his team are keen to move on – and he had a long list of things to praise the PM for.
Coons said: "But frankly rather than re-litigating or revisiting comments that may have been made days or years ago, I think as we reimagine our engagement with our vital allies around the world, it's important in a post-Trump era to have an open mind about how we can work together, especially with nations as important to the United States as the United Kingdom."
Biden and Johnson don't exactly see eye-to-eye when it comes to Brexit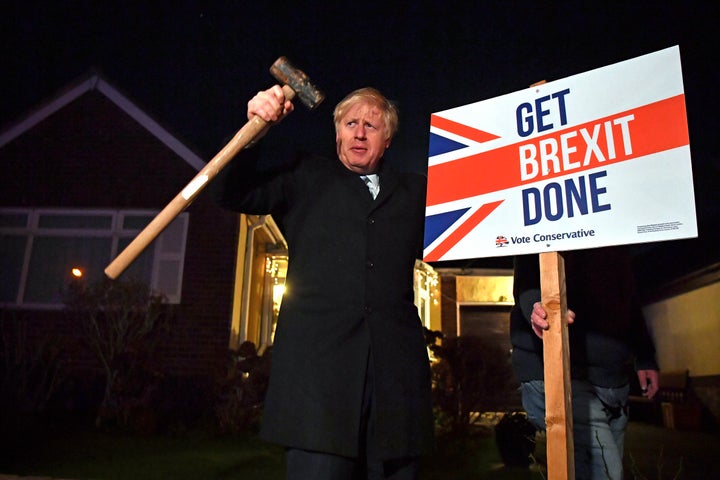 Brexit is likely to be a rocky topic between Biden and Johnson.
Despite the so-called "special-relationship" between the US and the UK, there has been speculation that Berlin – rather than London – could become Biden's main focus in Europe after Brexit.
The PM wants to unpick key sections of Britain's Withdrawal Agreement with the European Union on trade in Northern Ireland in order to give UK ministers key powers to decide when EU rules apply to Northern Ireland.
But Biden, who has Irish roots, said the move could undermine the Good Friday Agreement.
Back in September, he tweeted: "We can't allow the Good Friday Agreement that brought peace to Northern Ireland to become a casualty of Brexit.
"Any trade deal between the US and UK must be contingent upon respect for the Agreement and preventing the return of a hard border. Period."
Number 10 was then accused of suggesting that Biden didn't fully grasp the situation after a spokesperson said the UK government would work to make sure its position on the agreement was "understood".
Despite Biden's allies reinforcing the future president's worries about the Good Friday Agreement on Sunday, Number 10 has made it clear it plans to push on with changes to the internal markets bill.
At least Biden and Johnson will have plenty to talk about during their first phone call.