It's been a rough old year but it seems the John Lewis Christmas advert has gone some way to making up for it with viewers describing it as "brilliantly joyful".
This year's advert features a multitude of cuddly animals, a cute little girl and a trampoline, set to a breathy version of Randy Crawford's One Day I'll Fly Away.
After a year which has put us all somewhat through the wringer, it seems many felt the heartwarming ad was just what the British public need right now.
Expectations had been high for the ad - particularly after Donald Trump's controversial victory in the US presidential election on Wednesday.
In keeping with its charitable tradition, the company has chosen The Wildlife Trusts to be its charity partner this year.
Acknowledging the relief the advert could inspire, Craig Inglis, customer director at John Lewis, said: "2016 has certainly been quite a year, so we hope our advert will make people smile.
"It really embraces a sense of fun and magic, reminding everyone what it feels to give the perfect gift at Christmas.
"Each year we work with a charity which fits our ad, and we hope this year's campaign will encourage more children to discover a love of British wildlife and encourage support of The Wildlife Trusts."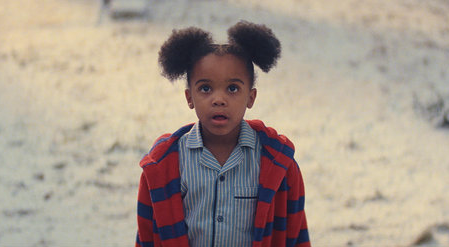 The advert tells the story of a little girl called Bridget who loves to jump.
Her mum and dad buy her a trampoline for Christmas and hide it in the garden to surprise her with on Christmas Day.
However, after dark, in a magical world observed only by Buster, a cast of wildlife animals emerges – two foxes, a badger, a squirrel, and a hedgehog – who discover the trampoline and have fun jumping.
On Christmas morning, Bridget excitedly runs out into the garden to discover her present however Buster bounds past her and starts bouncing on her trampoline - she watches him wide-eyed.
Popular in the Community