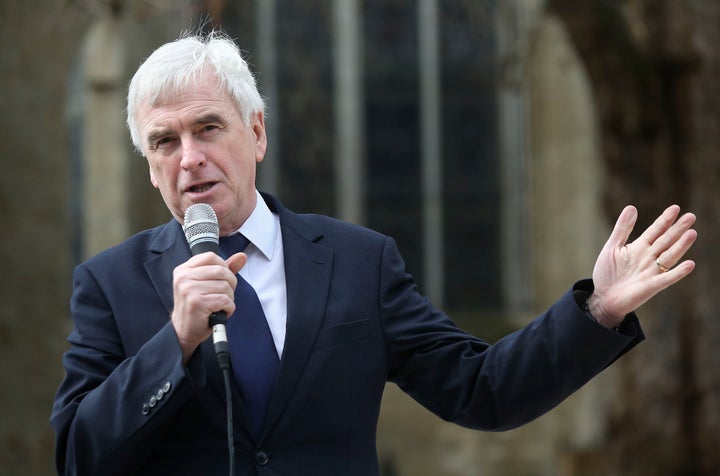 John McDonnell has attacked Owen Smith as "one of the most ambitious career politicians" he has met, ahead of this evening's Labour leadership debate.
The shadow chancellor also said this morning he could not "recall" whether he told Smith he was prepared to let the party split if it meant Jeremy Corbyn remained as leader.
And he accused Smith, who has warned it is likely Labour will break apart if Corbyn wins the leadership contest, of trying to "blackmail" party members.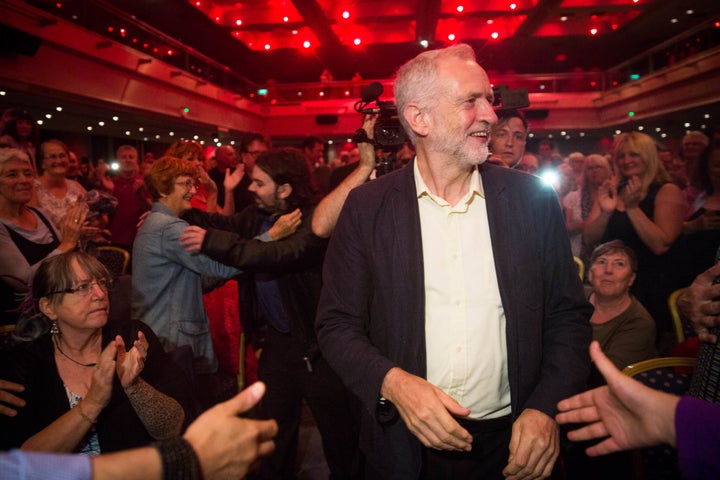 Speaking to BBC Radio 4's Today programme, McDonnell was asked: "Is it true, as Owen Smith says, that when he warned you about the prospect of the Labour Party splitting you said 'if that's what it takes'?"
McDonnell said: "I don't think I did say that. I don't recall that. It was in the context of basically a group of MPs, including Owen Smith came in to tell Jeremy Corbyn to resign and Jeremy said 'no I have a mandate from the members I am not going to let them down', then Owen left and joined the plotters and resigned."
McDonnell insisted he did not want Labour to break up. "I think I've been in Labour Party longer than Owen has lived," he said. "I've given my whole life to this party. There is no way I am ever ever going to allow this party to split. And it won't."
An ally of the shadow chancellor told The Huffington Post UK the "if that's what it takes" quote was in response to Smith and other shadow cabinet ministers warning they would resign if Corbyn did not step aside.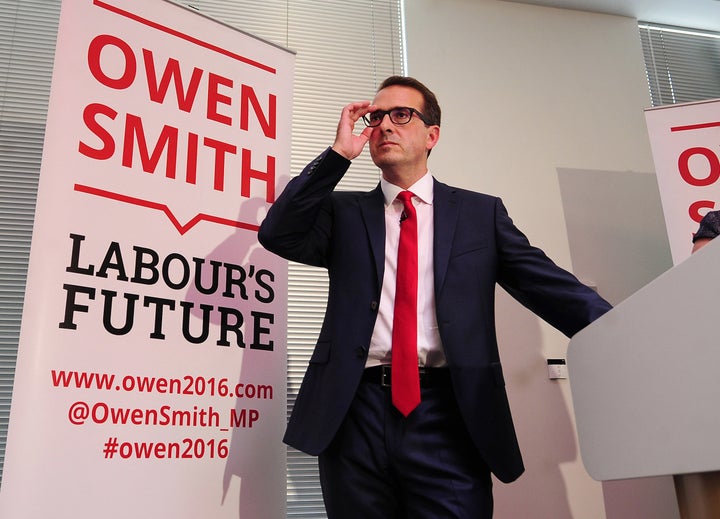 Speaking to Sky News, McDonnell also accused Smith of using the prospect of a party split as a tactic in the leadership contest.
"We shouldn't be going into a leadership election which is basically saying 'vote for me our otherwise some of my supporters will split the party'. People don't want to be blackmailed in that way. That's not right," he said.
"Owen is great guy I like him a lot. He is one of the most ambitious career politicians I have met."
But a spokesperson for Smith hit back: "Owen is ambitious for his party and his country. The big problem with our current leadership is that they aren't ambitious enough for Labour to be a credible force for good, and to make a real difference to people's lives."
And former Labour cabinet minister Peter Hain told The Huffington Post UK: "I've known Owen Smith for many years. He is ambitious for the country and for the Labour Party, and he has the character to deliver on that ambition. It took real courage to stand for Leader in very difficult circumstances and to step up to the challenge of saving Labour.
"Owen's vision for Labour isn't just about words or slogans, it is about results. Owen has a record of leading from the frontbench, spearheading the defeat of the Tories on tax credits and forcing a U-turn on disability benefits. That is what ambitious leadership is about: taking action when words are not enough."
Smith also yesterday took a swipe at Corbyn for spending over 30-years as an MP. "I don't think he's got a very wide experience of Britain or of life," he said.
Smith reveals that the moment he decided to stand for the leadership was during a heated private meeting with Corbyn at Westminster, after he asked the Labour leader if he was prepared to see the party split – or even wanted it to split. Corbyn didn't answer, but he says McDonnell did. The Shadow Chancellor has dismissed as "complete rubbish" suggestions that he advocated a split party. So is he lying?

"Yes he is," Smith replies. "Don't take my word for it. Take Kate Green's or Nia Griffiths' or John Healey's or Lisa Nandy's, all of whom were in the meeting with me, when I put it to Jeremy three times that I was worried that the party was going to split if he carried on.

"And I put it to John explicitly that I thought he was content with the party splitting, and he literally shrugged his shoulders and said 'if that's what it takes'. My interpretation of that is that John meant if that's what it takes to maintain his grip on power and his version of the Labour Party, his project, if you like."
In a blog for The Huffington Post today, senior Labour figures from Essex, including shadow leader of the Lords, Baroness Angela Smith and former parliamentary candidates, throw their weight behind Owen Smith.
Smith, they say, will give Labour a "fair crack" at winning in the county which is seen to lean towards the Tories.
"It is now our responsibility as party members to think of what Essex needs - not just how we feel when Jeremy speaks," he said.
"The rallies he convenes can feel amazing. But as we saw in the 1980s when Michael Foot commanded even bigger audiences at his rallies, the number of supporters for a Labour Leadership candidate doesn't necessarily translate into votes in General Elections and that is what we - and the people of Essex - ultimately need."