Jon Snow has described thinking he was "going to die" on a refugee boat, while being interviewed by primary school children in a studio made of cardboard boxes.
The Channel 4 newsreader described being attacked on the boat and fearing for his life when he was asked, "Where's the most scariest place you've been to?" by kids at Hungerford Primary School in London.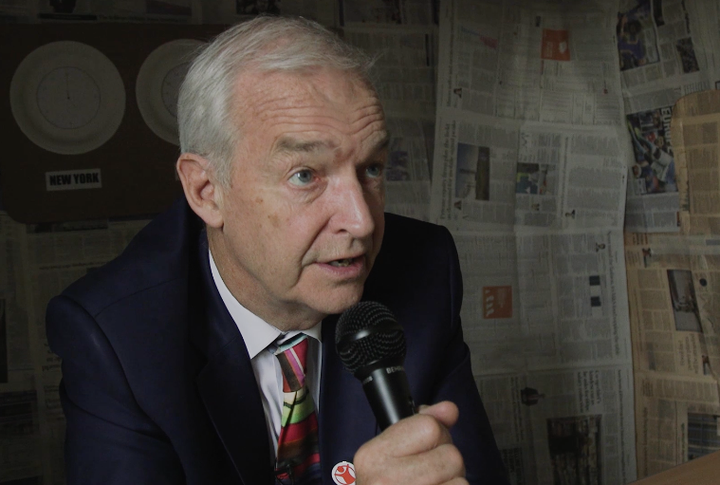 The veteran reporter said he and his cameraman were abandoned by their guide while covering the millions of refugees fleeing Vietnam in the late 1970s.
"After the Vietnam war there were boat people fleeing," Snow told the children, who he visited ahead of Save The Children's 'Den Day' event on 17-18 June.
"We went alongside one of these boats in a fishing boat, and I and my cameraman got off onto the boat, and then the fisherman fled."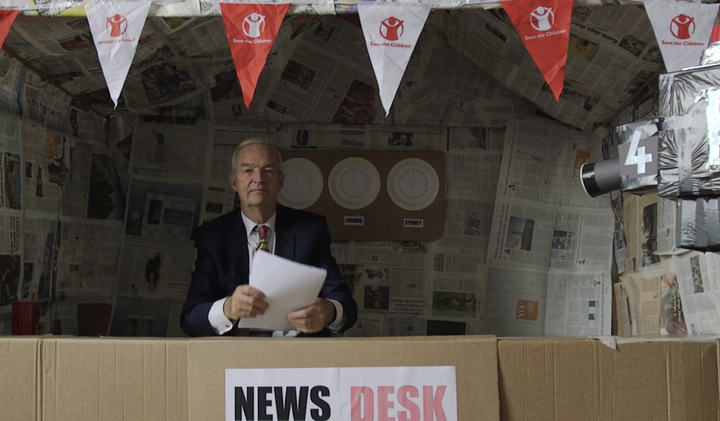 "We were left with the refugees on the boat, and eventually we landed in a country called Malaysia," he told the kids, who were operating a camera they built using a cardboard box wrapped in a bin liner.
As the refugee boat arrived on the shore, Snow described how he and its other passengers were attacked: "The people who lived there were not very pleased to see us and they attacked the boat, and I thought we were going to die."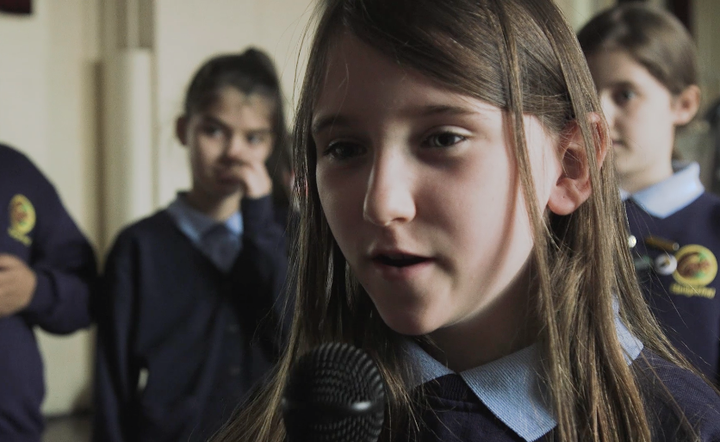 Snow was interviewed while presenting the 'News at Den' from a studio he made with the children out of boxes and newspaper, with clocks made of paper plates on the wall.
He answered questions from the young reporters, including how he feels when he meets someone who has lost their home, and what the "saddest story you have ever experienced" was, as part of the 'Den Day' event.
"There is a lot of sadness in the world – there's a lot of happiness too," he said, "but the saddest story I think is to meet a child who's lost her parents, and the child is possibly as young as you are or maybe even younger, and you just wonder what is the rest of your life going to be like?"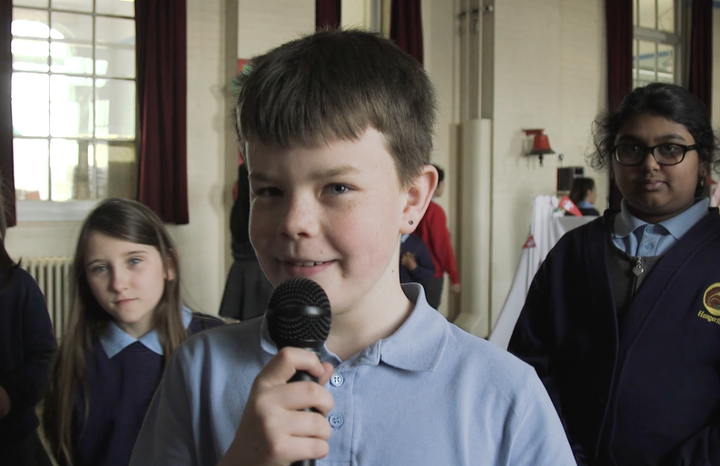 After asking one child how many brothers and sisters she had, he told her: "Well, you just imagine if you found yourself suddenly you didn't know what had happened to them, and it would be very, very sad and difficult, wouldn't it?"
He told the children: "When I see people who have nothing, because their houses have come down or because there has been some disaster natural or manmade, that's when I think we need to help these people."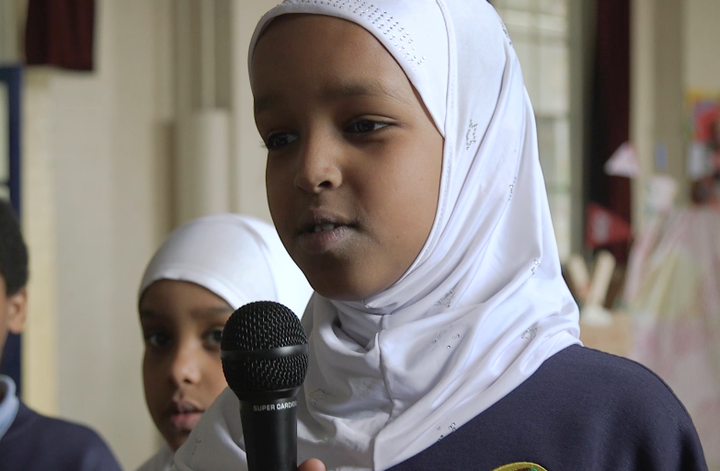 "Millions of people have been displaced by the war [in Syria] have lost their homes, and they're either stuck inside the country without any proper shelter or they are just outside the country in surrounding countries, without any shelter."
Snow visited the school as part of Den Day which encourages children, schools and families to build their own 'dens' to raise money for Save the Children and support refugee children who are homeless.
At the end of the day, the newsreader said: "I have had a brilliant afternoon spent building dens and talking to the wonderful children of Hungerford Primary School.
"The children's questions for me were really impressive and it was great to share with them my experiences working with Save the Children. Hopefully I have communicated how important fundraisers like Den Day are and how the money raised can change lives worldwide."