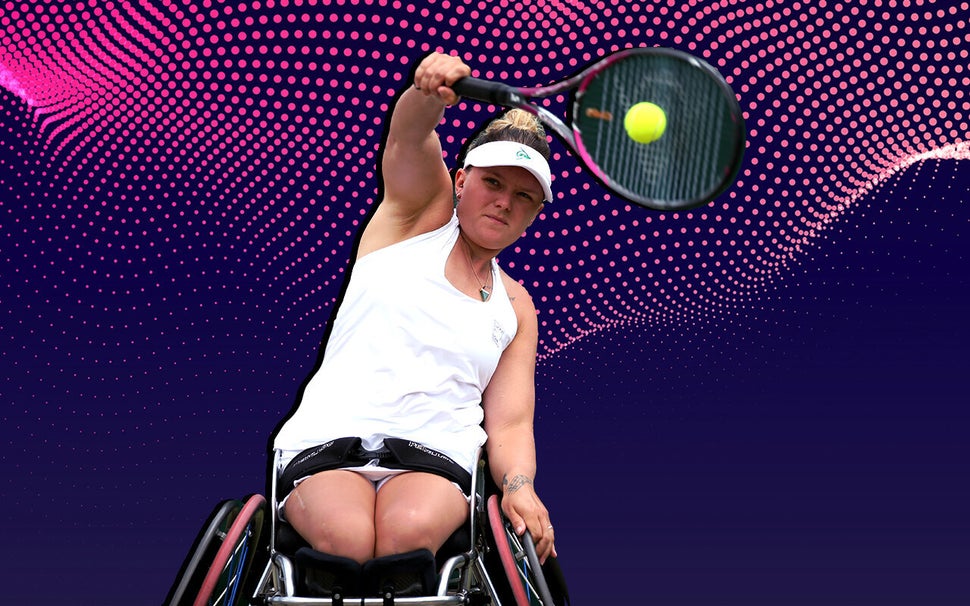 Head In The Game sees athletes across a variety of disciplines speak candidly about their mental wellbeing – from occasional periods of poor mental health to ongoing, sometimes debilitating, struggles with mental illness. They also share coping mechanisms and the support they've turned to during their lowest points.
On court, Jordanne Whiley is a formidable force; the holder of 10 wheelchair tennis Grand Slam titles and two Paralympic bronze medals. But the public appearances that surround those competitions – the award ceremonies, the sponsor events – fill her with dread.
"I'm currently in therapy for social anxiety," Whiley tells HuffPost UK, choosing to share her experience of it publicly for the first time. "It comes with the job, to do those kinds of events, but I do get really anxious about them."
Social anxiety can present itself in different ways for different people, but for Whiley, it's characterised by a desperate urge to withdraw from a situation, coupled with the physical symptoms of sweating and shivering.
"My mouth shivers like I'm cold, so it makes it very difficult for me to hold a conversation. But because I'm very conscious of it, that makes my speech worse," she explains. "It can become very awkward, because I can't remember what I'm saying in the conversation or it becomes very stuttered. It just sort of snowballs, because I'm aware of it, or I anticipate it's going to happen."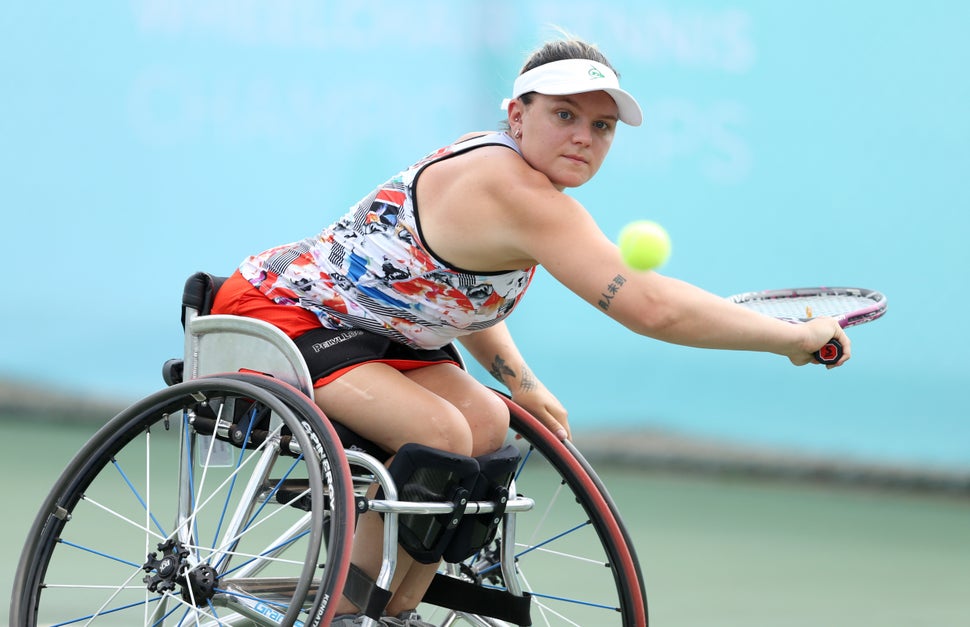 In hindsight, Whiley believes she's had social anxiety since childhood. But she only recognised her symptoms in 2018 after she became a mother, when they became more pronounced. The 27-year-old felt increasingly anxious meeting new people at mum groups and decided to seek professional help.
"Even though it tends to impact me most on a social level, I do overthink a lot, I get really panicky about the smallest things and I get stressed very easily," she adds.
And despite her success in her sport, her anxiety has spilled on to the tennis court as well. "Obviously in a competition it's a high pressure situation – you're going to get nervous," she says. "But I get overly nervous when I'm about to play, where I'm physically shaking while trying to hold the racket.
Whiley believes her problems may have stemmed from bullying throughout her school years, which left her "emotionally vulnerable" as an adult. She was born with osteogenesis imperfecta, or brittle bone disease, and has broken her legs more than 20 times. As the only disabled person in her school, she often felt excluded. "This was in the early noughties where disability is not seen like it is now. You were very much an odd-bod, if you were in a chair, and people didn't understand it and thought you were weird," she says.
"I was bullied quite badly. I didn't have many friends and every day was a lonely day. It was hard doing five years in high school – in your teenage years, five years feels like forever – and it was hard to get through it on my own."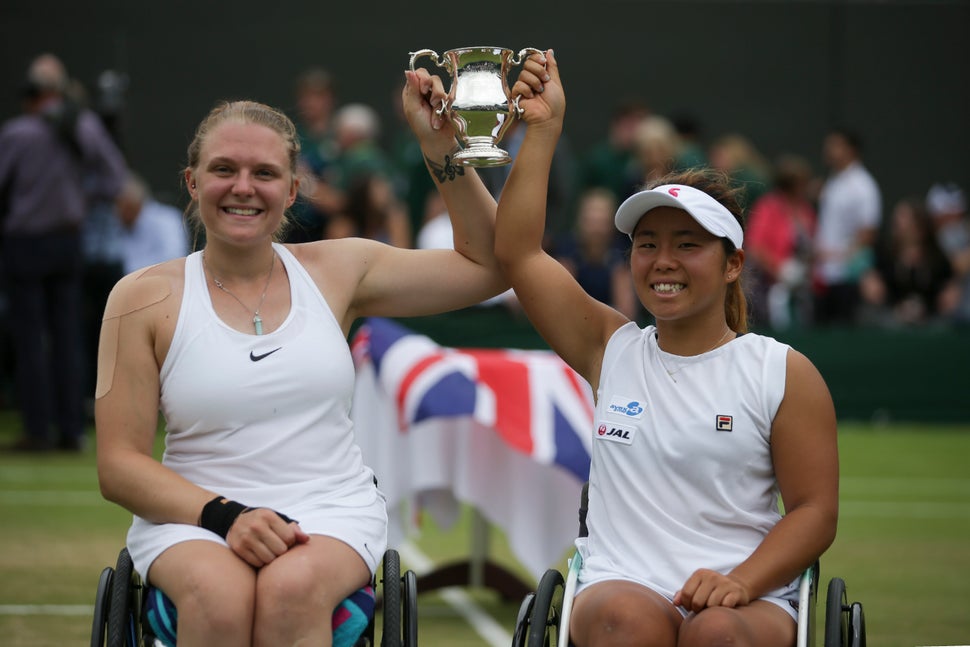 Speaking about her experience of social anxiety for the first time is a huge step. In 2011, Whiley experienced situational depression for around a year following the break down of a relationship. She had therapy and is thankful to have never been affected by depression since, but she kept the experience quiet due to a fear of stigma.
"In 2011 I wasn't open about it at all. I didn't feel like I could be. I felt like if you were suffering from depression you were weird or weak. It just wasn't something that you spoke about," she says. "I don't really remember telling anyone, apart from close friends and family – and some of my family don't even know. I didn't choose to tell them at the time."
In the interview, Whiley disclosed she'd had tests during pregnancy to see if her baby had inherited brittle bone disease. They came back negative, but if they had been positive, Whiley said she would have terminated the pregnancy.
"I have gone through this life with brittle bone disease and yes, I've become a Paralympian and I've had a successful life, and I wouldn't change that, but one, it doesn't mean that every disabled person is going to become a Paralympian and two, I also missed out on a lot as a kid. I couldn't climb trees, I couldn't go to birthday parties, I was bullied, I couldn't ride a bike or roller skate," she tells HuffPost UK.
"I didn't want my child to be in pain, I didn't want them to be in hospital. I didn't want that life for them. I knew the decision I was going to make if it came to it, but I didn't want to do it."
The interview generated a huge wave of support for Whiley. She believes that's because it's a decision more than 5,000 women make in the UK every year, though it's rarely spoken about.
"I got such positive feedback and that made me really happy," she says. "I was really worried people were going to say, 'How could you do that, how could you even think about terminating?', especially because in America at the moment it's such a big topic."
Jackson was born in January 2018 and Whiley says motherhood has changed her. "It made me happier and it gave me another purpose, other than being an athlete, which was the healthiest thing for my mind," she says. "Now, if I'm down after a competition or I'm facing those pressures while competing, I've always got Jackson and I'm able to come back down to Earth."
Her advice for anyone struggling with mental health issues in silence is to take the plunge and start talking. "It is normal for everyone to have some sort of issue with your mental health at some point in your life – whether it's a big thing or a small thing," she says.
"I think we need to get better at saying, 'You know what, I'm going through a shitty period and I need someone to talk to.' The more people who talk about it, the better."
Visit HuffPost UK's dedicated Head in the Game site to read our full series of daily interviews with sports people about their mental health and wellbeing.


Useful websites and helplines:
Mind, open Monday to Friday, 9am-6pm on 0300 123 3393
Samaritans offers a listening service which is open 24 hours a day, on 116 123 (UK and ROI - this number is FREE to call and will not appear on your phone bill.)
The Mix is a free support service for people under 25. Call 0808 808 4994 or email: help@themix.org.uk
Rethink Mental Illness offers practical help through its advice line which can be reached on 0300 5000 927 (open Monday to Friday 10am-4pm). More info can be found on www.rethink.org.