A group of junior doctors have launched legal proceedings against Jeremy Hunt for imposing new pay and working conditions on them.
The NHS medics, who raised £100,000 on a crowdfunding site to fund a campaign against the health secretary, today delivered him a 'Letter Before Action', claiming the contract handed down seven weeks ago had "no legal effect whatsoever".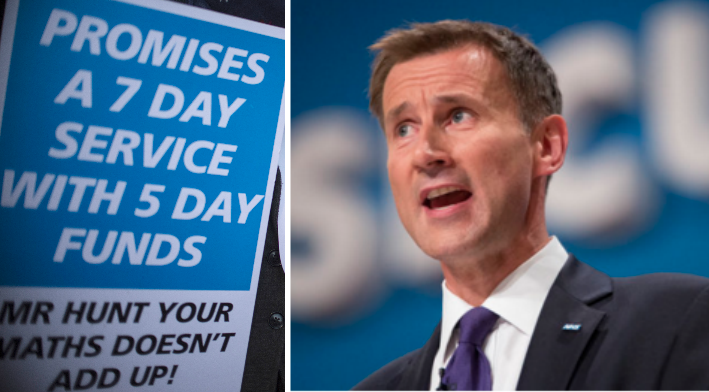 The letter forms part of formal legal proceedings against Hunt, and has been issued to give him one last chance to settle the matter before it is escalated to the courts.
The document claimed Hunt had no powers to force NHS employers to only employ junior doctors under the new terms and accused him of making an "irrational" decision by enforcing it.
Saimo Chahal QC, a partner at law firm Bindmans LLP, demanded in her correspondence to the health secretary he admit to three points:
1. "He has no power to require NHS employers only to offer to employ junior doctors upon the terms of an employment contract recommended by him."

2. "Any NHS Trust, NHS Foundation Trust or other NHS employer who employs a junior doctor after 1 August 2016 can make its own decision whether to enter into an employment contract on the terms recommended by the Secretary of State."

3. "Contrary to the impression given by his statement on 11 February 2016, his 'decision' had no legal effect whatsoever."
Chahal, a Queen's Council who has brought some of the most high-profile assisted dying cases to court, has threatened she will be "moving to the next stage of the process" in less than a week once she has considered the department of health's reply.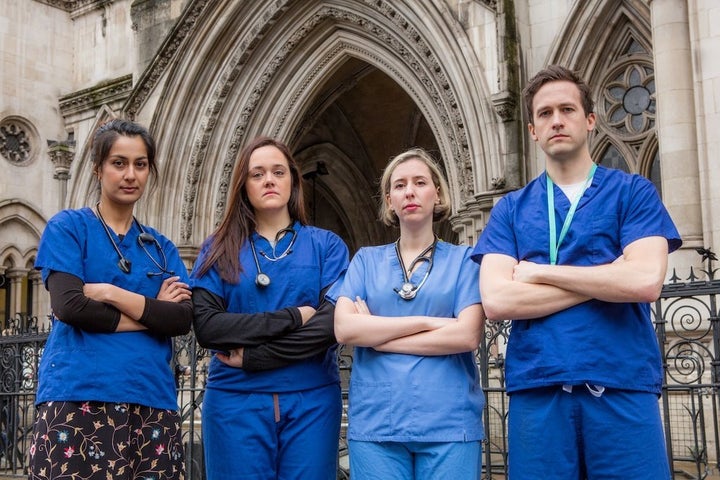 Ben White, one of the junior doctors behind the campaign, said: "The decision to impose the contract first and foremost, we think very certainly, that he has acted unlawfully... it's not based in sound, reasonable or rational process."
Dr White and his colleagues' action marks the second legal challenge to Hunt's contract imposition, after doctors' union the British Medical Association announced plans to launch a judicial review - a procedure whereby a court examines the decision of a public body and decides whether to overturn it.
A Department of Health spokesman confirmed Hunt had received the letter but said the minister needed time to "carefully consider" its contents before replying.
Popular in the Community